#DidiRaj: BJP worker arrested for posting meme on Mamata Banerjee
#DidiRaj: BJP worker arrested for posting meme on Mamata Banerjee
May 22, 2019, 05:32 pm
3 min read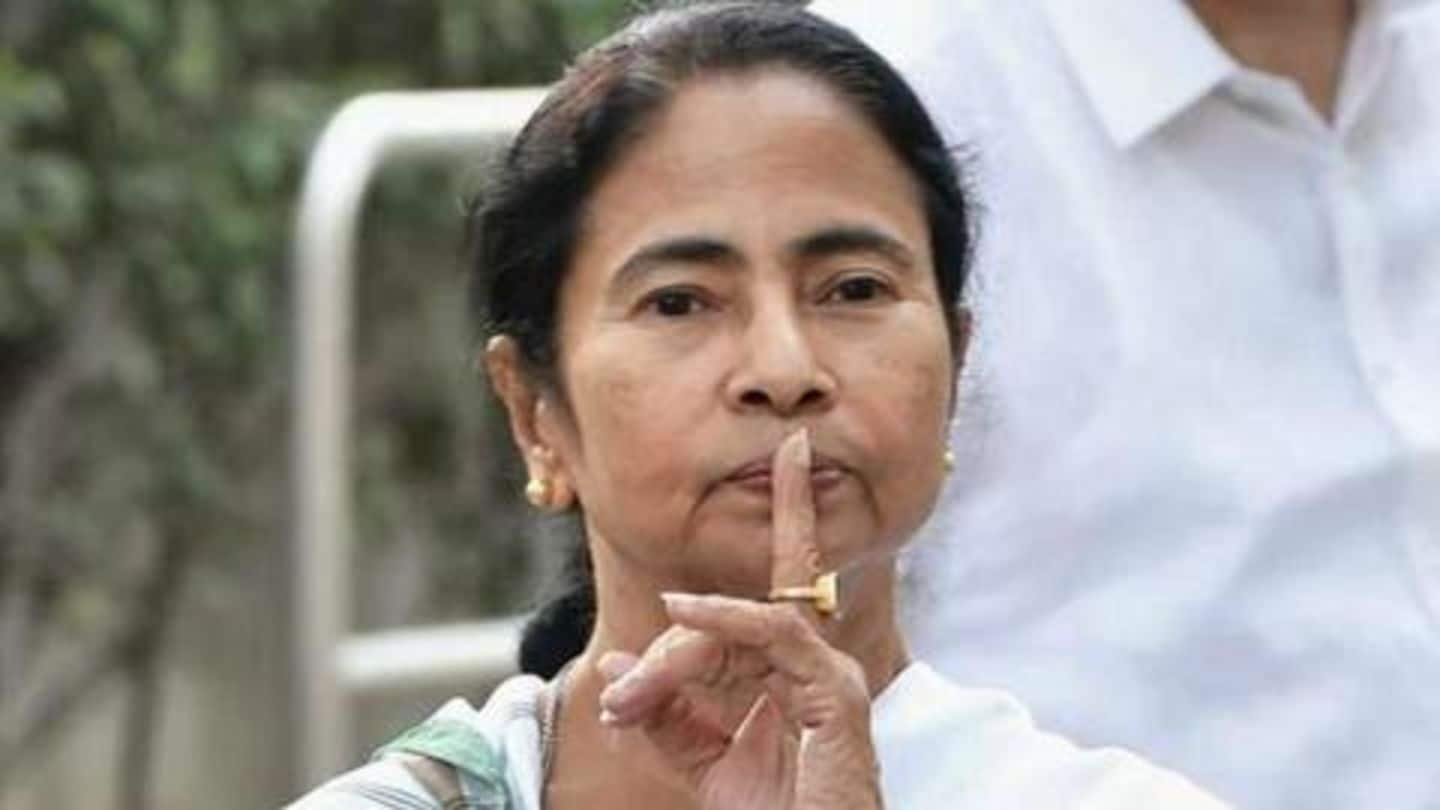 There's tolerance and then there's Trinamool Chief Mamata Banerjee's version of tolerance. According to her definition, one can't crack jokes or make memes on her. As preposterous as it sounds, it became a reality for a BJP worker in West Bengal. The worker, identified as Priyanka Sharma, was arrested by state police on Friday for posting a meme on Banerjee. Here's what happened.
Meme on Banerjee had a Met Gala connection
Sharma, a Bharatiya Janata Youth Morcha (BJYM) worker, had posted a meme on Banerjee on her Facebook profile. Banerjee's face was superimposed on Bollywood actress Priyanka Chopra's Met Gala dress. Taking offense at Sharma's harmless joke (because that is what we do these days), a TMC leader Vibhas Hazra filed a complaint against her at Howrah Police's Cyber Cell. Subsequently, Sharma was arrested.
Several Twitter users condemned the arrest
The appalling move garnered criticism on social media. BJP supporters started the trend #ISupportPriyankaSharma on Twitter. BJP supporter Rishi Bagree wrote, "I don't know her. I never met her. But still, I can feel the pain of Priyanka Sharma who has been arrested for sharing a viral meme on Mamata. Just imagine what her family is going through right now."
Poonam Mahajan asked Banerjee to release Sharma soon
The trend elicited dozens of responses. Poonam Mahajan, who is seeking re-election from Mumbai North Central, wrote, "Forget humor, any sort of expression is dead in @MamataOfficial's Bengal." Whereas Ramesh Solanki tweeted: A girl is sent to 14 days custody in Bengal for posting funny meme on @MamataOfficial, FoE goes for toss and liberals goes in hiding holes applying fevicol on their mouth.
Separately, BJP's Tejasvi Surya drew an analogy
Case 1- BJYM's Priyanka Sharma puts up photoshop picture of Mamata Di is now in jail.
But Mamata is not fascist

Case 2- Cong's @srivatsayb tweets photoshop picture of PM Modi. Modi rightly does not prosecute him.
But Modi is fascist

Will you condemn her arrest, @srivatsayb? pic.twitter.com/L07OEn7Jfd

— Chowkidar Tejasvi Surya (@Tejasvi_Surya) May 10, 2019
Apparently, Banerjee doesn't like when people crack jokes on her
This is hardly the first time that Banerjee has shown she wants to govern Bengal with an iron hand. In April 2012, Ambikesh Mahapatra, a professor at Jadavpur University, was arrested for forwarding a cartoon lampooning Banerjee. His friend Subrata Sengupta was also picked up. The same year, retired Supreme Court judge Justice Ashok Ganguly ordered the state to give Rs. 50,000 to both of them as compensation.
Despite order, state government didn't pay compensation, was penalized
The state government, however, ignored the court's order. So three years later, in 2015, the court ordered the government to give Rs. 75,000 each. Back then, Mahapatra had suggested Banerjee to uphold democratic rights. "This verdict is a step forward towards the victory of human rights, freedom of speech and democratic rights of the people," he said at the time.
Banerjee needs introspection before pointing fingers at others
Just last month, Banerjee, who is a staunch critic of Prime Minister Narendra Modi, called him a "fascist and liar". She has formed her entire poll strategy around the blunders of PM Modi, and stifling free speech is one of them. As despicable actions like Sharma's arrest are happening right under her nose, Banerjee doesn't have the right to take the moral high ground.