Hyderabad: Three months after surgery, forceps discovered inside woman's stomach
Hyderabad: Three months after surgery, forceps discovered inside woman's stomach
Feb 09, 2019, 07:20 pm
3 min read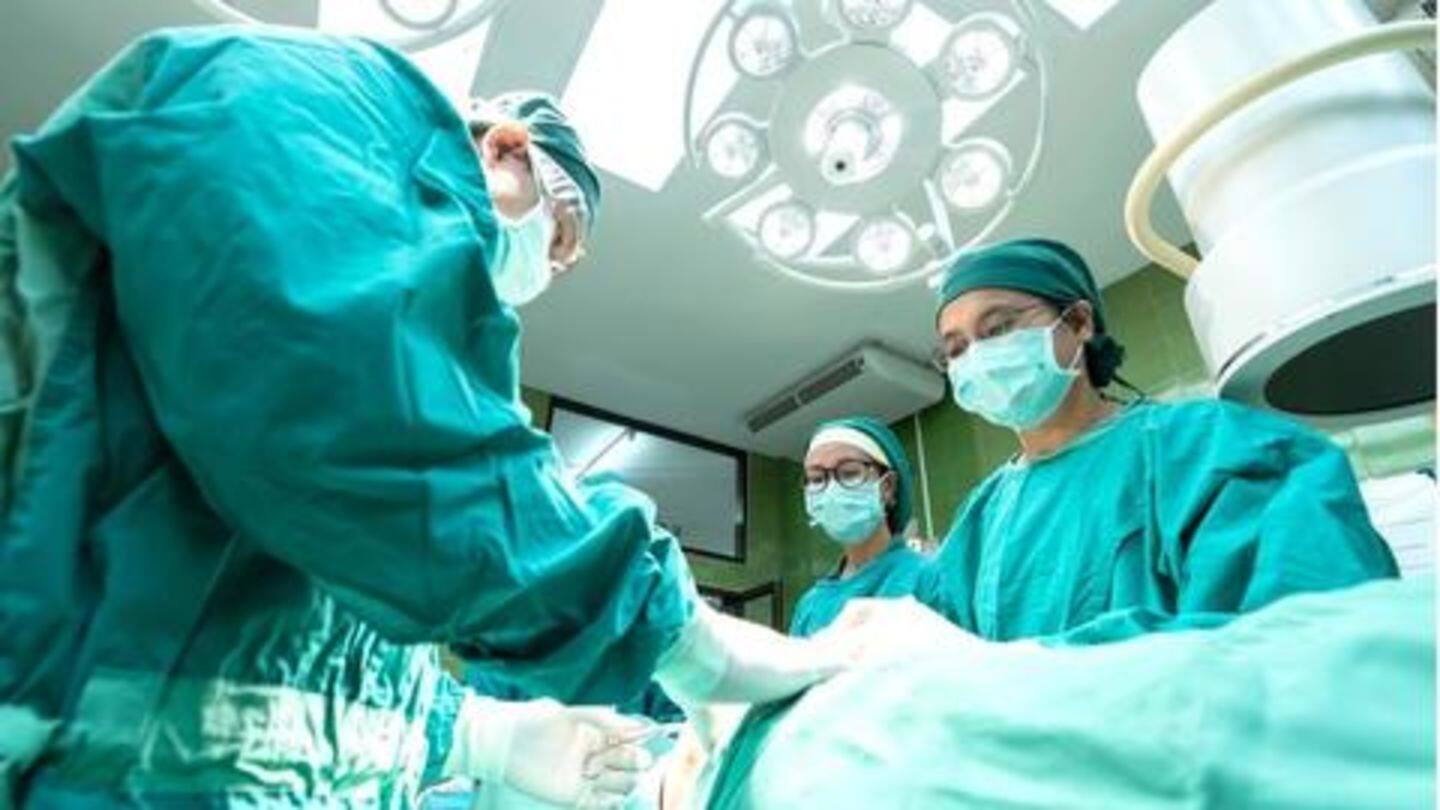 In a case of gross medical negligence, doctors in a hospital in Hyderabad left a pair of surgical forceps inside a patient's stomach, which was found in an X-ray image three months after the surgery. Maheshwari Chaudhary, 33, complained of severe abdominal pain on Friday and was admitted to Nizam's Institute of Medical Sciences (NIMS), where her last surgery was conducted. Here's what happened.
Maheshwari underwent a hernia operation in 2018
Dr. K Manohar, Director of NIMS, told media that Maheshwari was previously admitted to the hospital on October 28, 2018, after she complained of severe abdominal pain. Thereafter, she had undergone surgery for hernia on November 2. She was discharged on November 12.
Maheshwari was immediately admitted after forceps found inside stomach
However, after Maheshwari returned to the hospital yesterday complaining of severe stomach pain, the X-ray images of her abdomen displayed a pair artery forceps embedded firmly in her stomach. Artery forceps are a scissor-like tool that surgeons use to remove tissues and hold internal parts during surgery. Following this, she was immediately admitted for another surgery to remove the instrument.
'We have set up a three-member committee to conduct inquiry'
"Our surgical teams are in the process of conducting the operation. We have also set up a three-member committee comprising senior doctors who will conduct a thorough inquiry into the entire development and come up with a report in the next few days," Manohar said.
Patient's relatives protested in front of the hospital
As obvious, the botched up surgery has angered the relatives of Maheshwari, who protested in front of the hospital today, demanding action against the surgeons responsible. The doctors tried to calm the protesters and informed that another surgery would be conducted in the evening to remove the instrument. They assured the protesters that they would take care of Maheshwari's health.
Relative says Maheshwari started feeling pain few days after surgery
Mahadev, a close relative of Maheshwari, said she started feeling abdominal pain a few days after returning home. He added that she continued taking medicines for pain, as suggested by doctors, but it intensified in the last few days. "We tried different kinds of medicines but her condition didn't improve. This is totally negligent on the part of surgeons," he lashed out.
Three doctors had participated in Maheswari's hernia surgery
Meanwhile, Dr. Manohar said, "According to the preliminary investigation, three doctors - Beerappa, Venu, and Varma - participated in the surgery. We have constituted an internal committee to probe the issue and action would be initiated against them after due inquiry process." "Such instances are quite rare. The patient is undergoing surgery and hopefully, she will recover," he added.