#HealthBytes: How to stay safe from swine flu
#HealthBytes: How to stay safe from swine flu
Jan 22, 2019, 06:25 pm
2 min read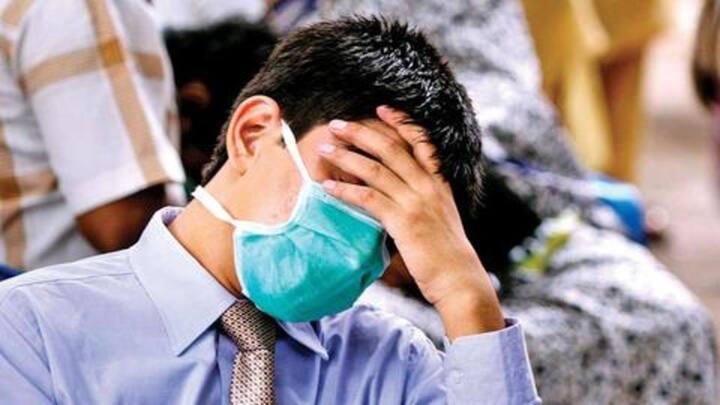 The recent rise in cases of swine flu across North India, is a serious health threat to every household. A respiratory infection caused due to an influenza strain that started out in pigs, swine flu's symptoms include fever, body ache, loss of appetite, fatigue, cough, sore throat, and nausea, among others. Here are general tips to help you stay safe from swine flu.
Avoid touching your face; Wash your hands often
Avoid touching your face: It is important to keep your hands away from your eyes, nose and mouth, all of which might act as pathways for the virus to reach your respiratory tract. Wash your hands: Keep your hands clean by washing them frequently and thoroughly, for a good 20-30 seconds, to stay safe from the virus and other harmful particles.
Carry a hand sanitizer; Cover your face
Carry a hand sanitizer: Being near a wash-basin all the time isn't quite practical. So, carry a good-quality, alcohol-based hand sanitizer, to kill the virus, on the go. Cover your face: Maintain good distance from those with signs of infection. Also, cover your nose and mouth when sneezing or coughing to prevent the infection from spreading. You might also consider buying a respiratory mask.
Home remedies for swine flu
Tulsi: Tulsi has many amazing therapeutic benefits. Having a few Tulsi leaves (Basil) early in the morning will help keep your throat and lungs clear and shall give a boost to your immunity. Garlic: Garlic is another great immunity-booster. Use garlic while preparing your food, or swallow with lukewarm water, to reap its benefits against infection.
Aloe Vera, Turmeric, and Citrus to the rescue
Aloe Vera: Aloe Vera gel will not only help improve your skin and joint pains, but will also enhance your immunity against infection. Turmeric Milk: Take warm turmeric-milk every night, in order to improve your immunity. Citrus: Consume citrus fruits such as lemon, oranges, and amla, as they are good for your immune system.