#DefenseDiaries: Tejas fighter jet misses another deadline for combat readiness
#DefenseDiaries: Tejas fighter jet misses another deadline for combat readiness
Written by
Shiladitya Ray
Jul 09, 2018, 09:23 pm
2 min read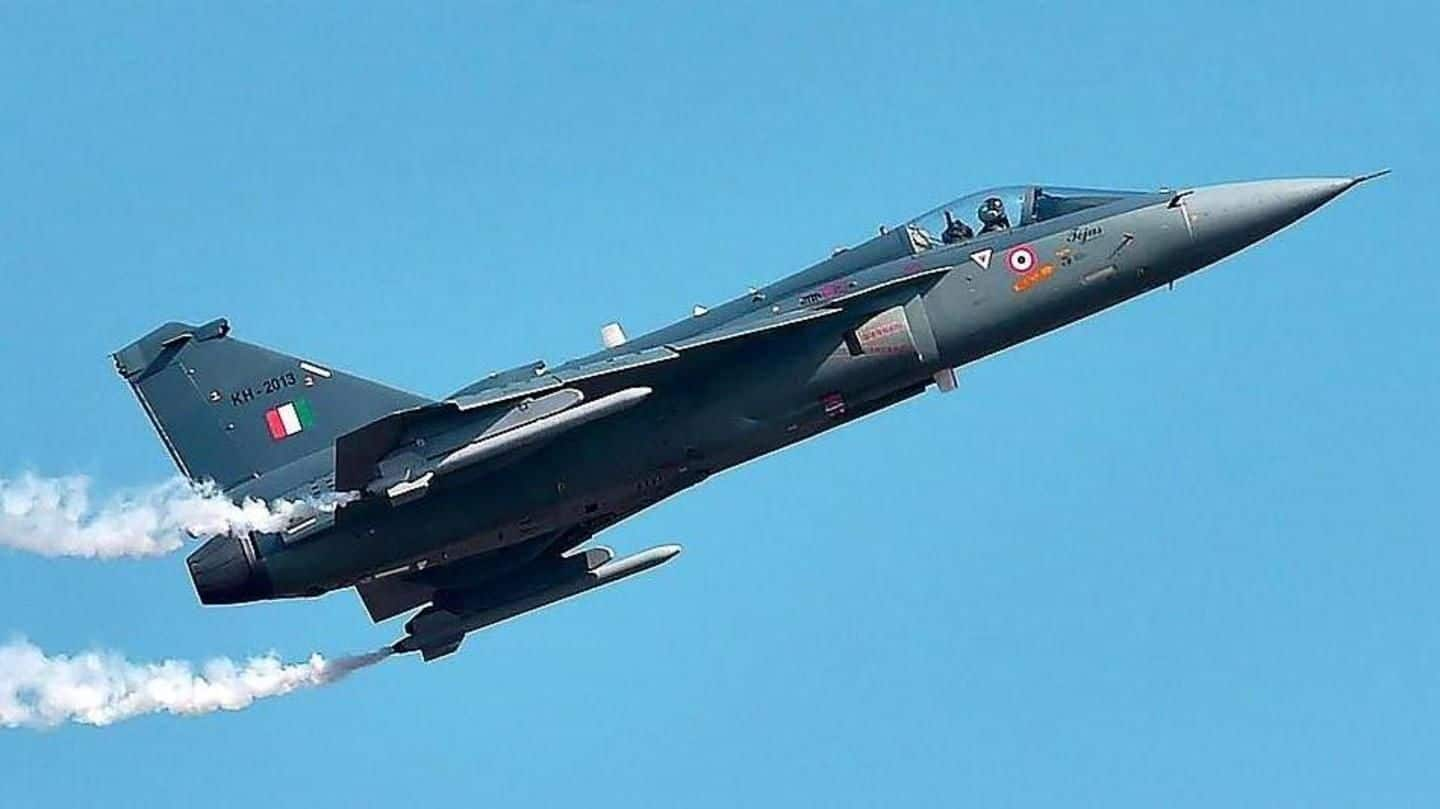 The indigenously developed Tejas fighter jet, first approved way back in 1983, has missed yet another deadline for becoming fully combat-ready. After revising deadlines several times, the government, over the past two years, had repeatedly declared its confidence in the Tejas fighter jet getting its final operational clearance (FOC) by June 2018. Yet, Tejas' combat readiness remains a distant dream. Here's more.
Escalating costs coupled with delays has the MoD concerned
Delays in FOC clearance apart, the Ministry of Defense is also concerned about increasing costs and other operational concerns associated with the project. Of the 123 Tejas Mark-1A jets ordered by the government, Hindustan Aeronautics Limited (HAL) has only supplied nine with just the basic initial operational clearance (IOC). Meanwhile, the estimated cost of the project has exceeded Rs. 75,000cr.
What the Ministry of Defense thinks about the project
"Hindustan Aeronautics Ltd is far away from delivering 16 Tejas per year as required. MoD is also examining the Rs. 50,000 crore being demanded by HAL for producing 83 Tejas Mark-1A fighters, with 43 improvements over the existing version," said a defense ministry official.
Delays in Tejas project persist amid declining air force strength
The delay in the Tejas project is particularly worrying considering the situation with the Indian Air Force. The IAF currently has just 31, 18-jet squadrons, as opposed to the 42 squadrons required to keep China and Pakistan in check. This number is set to further decrease, with the progressive retirement of 10 squadrons of MiG-21s and MiG-27s.
Efforts to stall the IAF's declining air power
India is set to induct 36 Rafale jets in 2019-22 under the Rs. 59,000cr deal of September 2016 with France. India also recently relaunched its Rs. 1.25 lakh crore ($20bn) project to acquire 114 fighter jets, most of them to be built domestically. However, it's still in its early days, and only initial bids have been submitted by six international aviation majors.
Tejas jet deliveries expected to start in 2023
Given the situation with IAF, getting Tejas fighter jets combat ready is imperative for India. The Tejas jets still need to demonstrate "engine relight and air-to-air refueling", as well as firing from its twin-barrelled GSh-23 cannons for them to get the final operational clearance (FOC). Currently, it's estimated that the delivery of 83 Tejas Mark-1A fighters, with FOCs, will begin in 2023.