Tesla to open manufacturing unit in Karnataka, says CM Yediyurappa
Tesla to open manufacturing unit in Karnataka, says CM Yediyurappa
Feb 14, 2021, 11:46 am
2 min read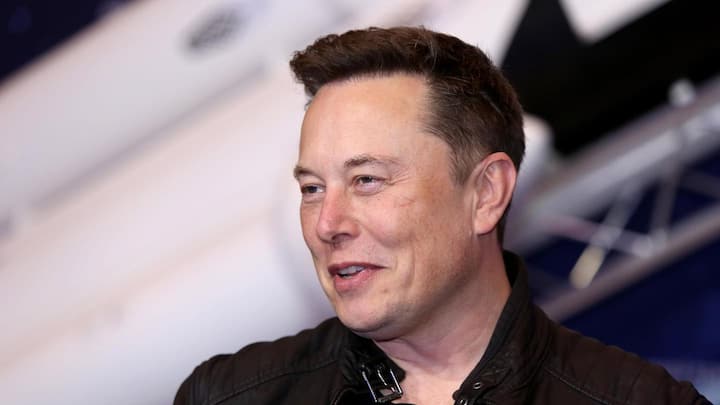 American electric car giant Tesla will set up its first manufacturing unit in India in Karnataka, Chief Minister BS Yediyurappa said. He made the announcement in a statement where he appreciated the benefits that the state received in the Union Budget released earlier this month. "American firm Tesla will open its electric car manufacturing unit in Karnataka," Yediyurappa said. Here are more details.
Tesla entered India this January
The American company, owned by billionaire Elon Musk, entered India in January by setting up a subsidiary named Tesla India Motors and Energy Pvt. Ltd. in Bengaluru. It registered office at Lavelle Road, with a paid-up capital of Rs. 1 lakh and an authorized capital of Rs. 15 lakh. Vaibhav Taneja, Venkatrangam Sreeram, and David Jon Feinstein are listed as Directors of the entity.
Earlier, Musk had expressed desire to bring Tesla to India
Before Tesla's arrival in the country, Musk had tweeted several times about his plans to start operations in India. In October last year, he had said, "Next year for sure," in response to a post that carried the message - "India wants Tesla." He also responded to a blog on Tesla's fan site Tesmanian that explained the company's focus in India.
Tesla targeting a 'wealthy segment of the population'
"Many people assume that if most of the country's population is poor, then there is no market for Tesla. However...the producer is targeting a smaller (relative to the entire population), but a rather wealthy segment of the population," that blog read.
India looking to increase use of electric vehicles
The move comes as Prime Minister Narendra Modi is promoting the use of electric vehicles to reduce the country's oil dependence and curb pollution. Union Minister Nitin Gadkari had earlier said that Tesla will begin its operations in India with sales and later venture into assembly and manufacturing. Reportedly, the first Tesla product to be sold in India will be the Model 3 sedan.
This year, Musk briefly became the richest person
In January 2021, Musk briefly became the richest person in the world as his net worth grew to more than $185 billion. Other than Tesla, Musk also runs companies like SpaceX, The Boring Company, OpenAI and Neuralink.