How an SC ruling increased a man's pension 1200%
How an SC ruling increased a man's pension 1200%
Nov 22, 2017, 06:49 pm
2 min read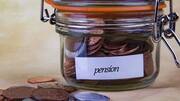 In a rare occurrence, Praveen Kohli, a former Haryana Tourism Corporation employee, received a whopping 1200% hike in his pension this November, four years after retirement. While earlier he was getting Rs. 2,372 a month, now he will receive Rs. 30,592. Behind this raise was an SC order of October'16 that was based on a 1996 amendment to the EPS Act. Read what happened.
First, know how pension works
The employees' pension scheme (EPS) is a part of the Employees' Provident Fund (EPF). Every registered employee contributes 12% of his basic salary plus dearness allowance (DA) to the EPF monthly, and the employer matches the amount. From the employer's contribution, 8.33% goes to EPS. Unlike EPF, which can be withdrawn after a job change or during unemployment, EPS is payable only after retirement.
Of course, such EPS contributions aren't unlimited
These amounts aren't without caps. Till 2001, the ceiling on salary on which EPF is payable (basic+DA) was Rs. 5,000, hence the maximum contribution by employers to EPS at 8.33% was Rs. 416.5. During July'01-September'14, the salary limit was Rs. 6,500, hence a maximum EPS contribution of Rs. 541.4. Since then, the salary cap is Rs. 15,000, a maximum contribution of Rs. 1,250.
The crucial 1996 amendment that changed fortunes of employees
In March'96, the EPS Act was amended to allow employees to raise the cap on their EPS contribution from 8.33% of basic salary plus DA to 8.33% of full salary. But due to inadequate promotion, it remained almost unused for a decade. Then in 2005, following a flurry of media reports, employees rushed to the EPFO in hordes to get their limits raised.
How the courts and SC sided with the employees
EPFO refused, citing claims were to be made within six months of the amendment, but the SC ruled in favor of employees. Kohli had to pay Rs. 15.37L as the balance EPS contribution he would have made during service, but got Rs. 13.23L as arrears for the four years he has been receiving pension. By paying Rs. 2.14L extra, his pension increased 13 times.
Can you get such an increment too?
All who joined EPFO before September 1, 2014, can have their limits on EPS contributions raised by applying to their employer. Those who have joined later and have salaries above Rs. 15,000 aren't eligible, but those with lower salaries are. Though EPFO has exempted members of privately-managed EPF trusts, the SC has allowed two such petitioners to claim revised limits, so there's a chance.