Shafin-Hadiya, with alleged ISIS connections, lied about how they met?
Shafin-Hadiya, with alleged ISIS connections, lied about how they met?
Dec 04, 2017, 01:41 pm
2 min read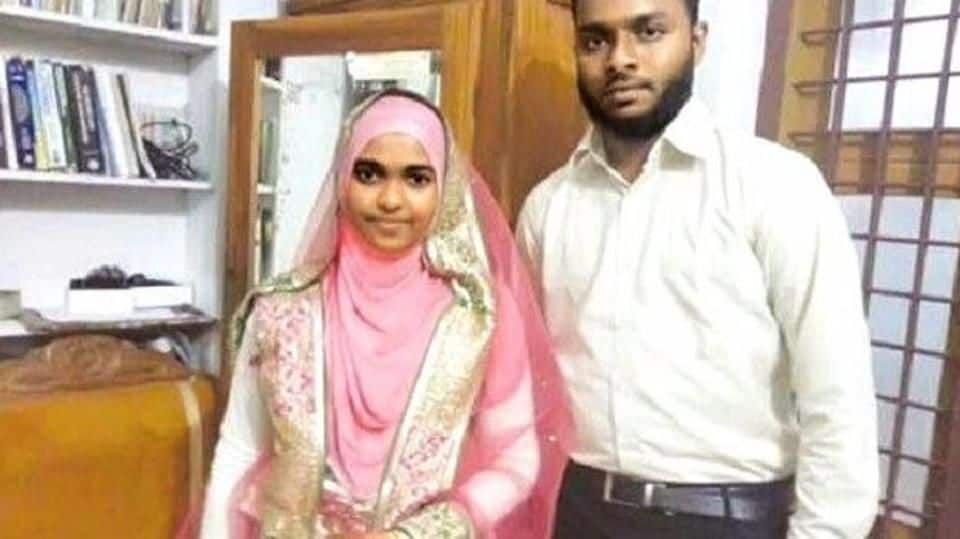 The claims of Shafin Jahan and Hadiya, Kerala's 'love jihad' couple, have been thrown into doubt with the NIA's recent findings. The agency has alleged that Shafin was in touch with ISIS men before their marriage. In fact, it was one of those men who had facilitated the match, and not a matrimonial website as the couple had said. Here are more details.
The tale of Shafin-Hadiya, as told by the couple
Shafin and Hadiya (formerly Akhila) said they met in August'16 on a matrimonial website and married in December'16. The case made headlines when Hadiya's father approached the Kerala HC claiming Shafin had terrorist connections. The court annulled their marriage. Then Shafin challenged its decision in the SC. Last week, in her first deposition in court, Hadiya said she wants to go back to Shafin.
They hadn't even found each other on website, NIA claims
However, the NIA claims both Shafin and Hadiya were unpaid members on www.waytonikah.com, and their contact information couldn't be viewed publicly. Hadiya viewed 49 profiles and Shafin viewed 67, but not of each other. None of those who collected Hadiya's details online was connected to Shafin either. The first time they visited each other's profiles was December 31, by when they were already married.
Shafin was allegedly in touch with wanted ISIS members
Shafin allegedly had ISIS connections too. In the months before marriage, the "active SDPI (Social Democratic Party of India) worker" was in touch with Manseed and Safvan, accused in a racket targeting judges, cops and politicians, via a closed Facebook group. Manseed and his associate Muneer, who was known to Shafin as well as Sainaba, Hadiya's court-appointed guardian during marriage, had brought them together.
How exactly were they all connected to each other?
Both Manseed and Shafin were part of the SDPI's administrative panel. Regarding Muneer and Shafin, both were associated with 'Access', a career guidance group, as mentors. Sainaba was a counsellor in 'Access'. Earlier, Kerala Police had found that when Manseed was based in Qatar, he had purchased a book named 'Yadhartha Matham' ('The Real Religion') and sent it to Shafin on his request.