Rs. 16L bill at Fortis for 15-day stay of patient
Rs. 16L bill at Fortis for 15-day stay of patient
Nov 20, 2017, 05:44 pm
3 min read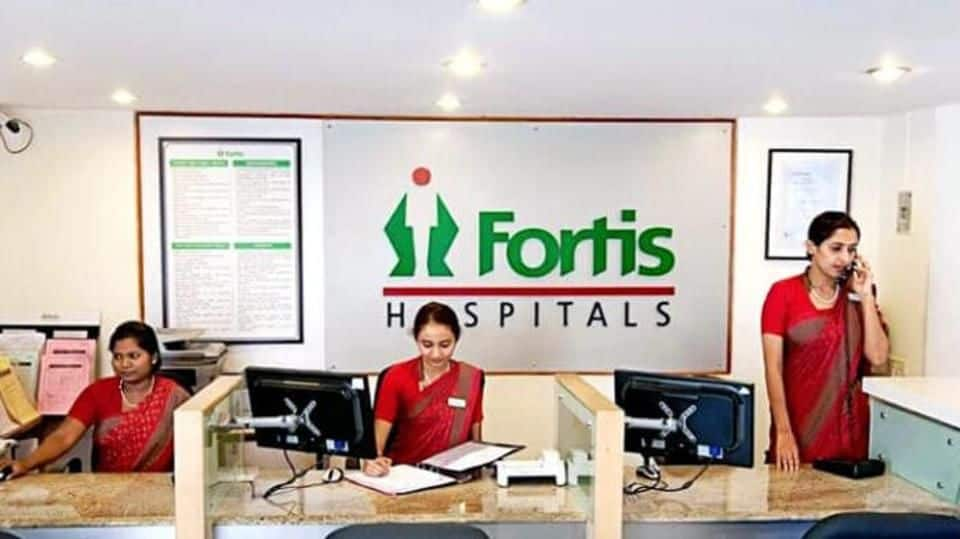 That private hospitals often loot patients is no secret. A disturbing case has now surfaced from Fortis Gurgaon. Dwarka resident Jayant Singh's seven-year-old daughter Adya was suffering from dengue. Seeking the best care possible, he shifted her to the well-known hospital. Two weeks later, he was left with his baby's body and a bill of Rs. 16L. How the hospital fleeced him is shocking.
The stay at Fortis was hellish from the beginning
Adya was shifted to Fortis on August 31 from Dwarka's Rockland Hospital; she had been diagnosed with Dengue Type IV. The stay at Fortis was troublesome from the start, Jayant said. Adya was put on sedation immediately when she arrived. There were no doctors during the weekends. Once their insurance cover of Rs. 3L was overshot, the billing department would call and demand money everyday.
Fortis kept up its fleecing even as Adya died
Doctors eventually said 70-80% of her brain was damaged. Surprisingly, they still suggested a full-body plasma transplant costing Rs. 15-20L. Jayant decided to take Adya home, but they asked him to arrange for an ambulance himself. When he wanted her discharged in her medical gown (her clothes didn't fit), he was asked to pay for the gown first. She was pronounced dead at Rockland.
Branded drugs, hiked costs took the bill to Rs. 16L
Fortis had used branded drugs that cost up to seven times the generic ones. Jayant was billed Rs. 4L for medicines alone. Costs were unbelievably hiked: they charged Rs. 200 for a blood sugar testing strip worth Rs. 13. Medical consumables including 2,700 gloves cost him Rs. 2.73L; Rs. 61,315 for blood bank; and room rent Rs. 1.74L. The bill stood at Rs. 15.8L.
More facts since people asked for it. Read thread and see snaps.

1. Charged for a whopping 660 syringes. They pumped a 7 year old with an average of ~40 syringes a day. Parents kept insisting on MRI/CT Scan to check if she was even alive since she was on ventilator since day 5 pic.twitter.com/NvZKQgp9Pj

— D (@DopeFloat) November 19, 2017
'Why are they raising the issue two months later?'
However, Fortis justified its actions. Doctors accused the family of removing her from ventilator against their advice. The family was constantly kept informed of her condition and the bill explained to them, the hospital said. "All standard medical protocols were followed…and clinical guidelines adhered to." One doctor alleged the family had planned it, questioning why they were bringing it up after two months.
Health Ministry seeks details, assures action
Jayant has twin daughters, Adya and Anya. When Adya was admitted, her mother Deepti was pregnant, but then she had a miscarriage. "Deepti and Anya are reeling under extreme shock," Jayant said. Jayant also suspects Adya had died at Fortis itself. He is now planning to sue the hospital for harassment. Meanwhile, Health Minister JP Nadda has assured they will take "all necessary action".