Pilibhit locals faking fatal tiger attacks for compensation?
Pilibhit locals faking fatal tiger attacks for compensation?
Jul 04, 2017, 04:11 pm
2 min read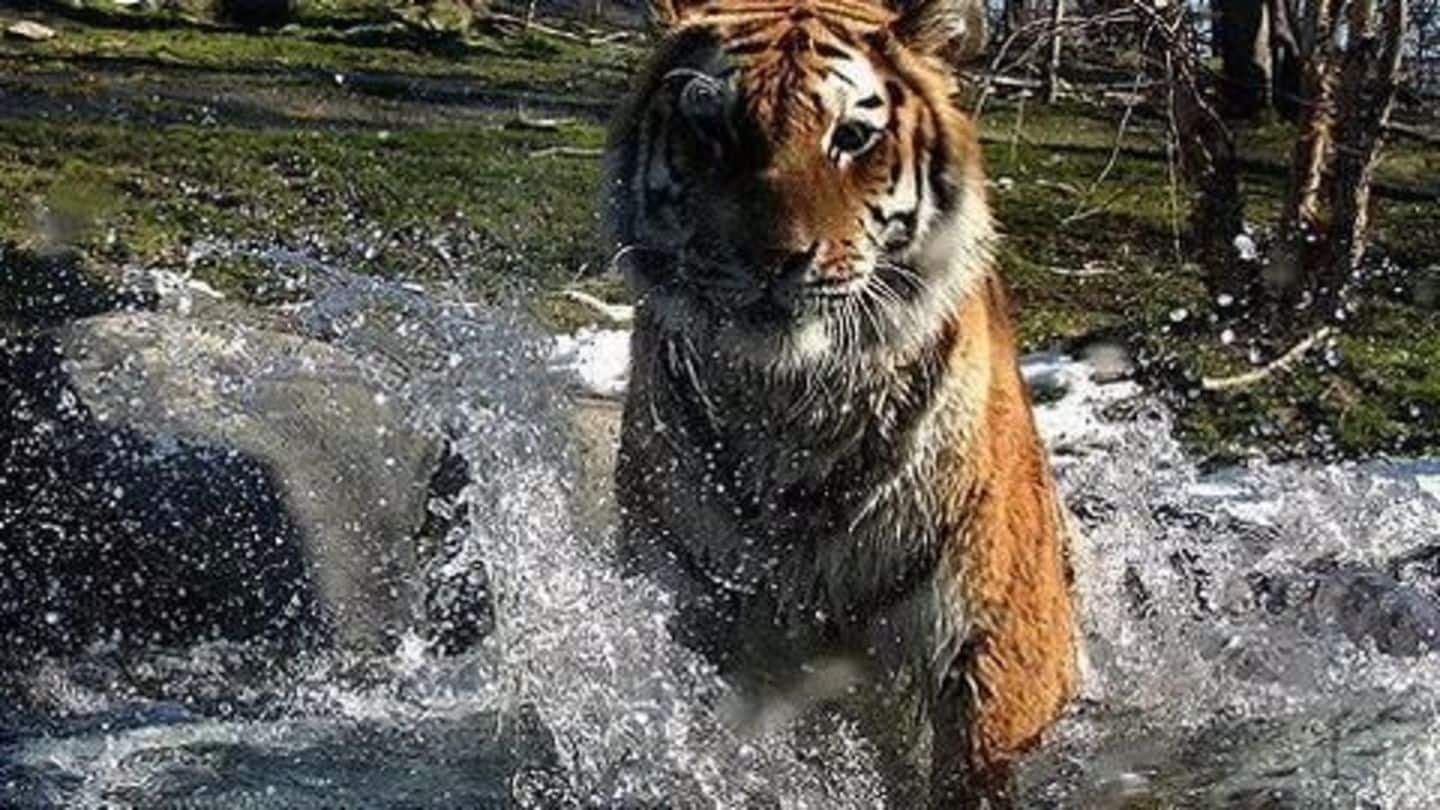 Authorities suspect a bizarre trend going on in UP's Pilibhit. Villagers are believed to be sending the elderly into the forests as tiger prey, then shifting the bodies to the fields and claiming compensation from the government. Kin are not eligible for compensation if a person dies within the Pilibhit Tiger Reserve. There has been a spate in reported tiger attacks in the region.
At least 15 fatal tiger attacks in Mala since November
A 60-year-old woman was mauled to death by a tiger in Mala range of PTR on July 1, in the fourth fatal attack in the area in two months. In April, three attacks were reported within four days in the same area. According to reports, big cats killed nine people between November 28, 2016, and March 31, 2017. Officials increased CCTV cameras for security.
WCCB studied individual cases and locals' accounts
Kalim Athar of the Wildlife Crime Control Bureau (WCCB) suspected a conspiracy after examining records of reported tiger attacks. He analyzed individual cases, locations of bodies and accounts from locals. The observations have been submitted to the top WCCB brass, who have decided to forward it to the National Tiger Conservation Authority. The agency would decide further course of action.
The elders are in on the whole affair, claim villagers
However, villagers say the elders are willing participants in the affair. "They think that since they can't get resources from the forest, this is the only way their families can escape poverty," said a farmer, Jarnail Singh.