21-year-old Bengaluru climate activist arrested in Greta Thunberg 'toolkit' case
21-year-old Bengaluru climate activist arrested in Greta Thunberg 'toolkit' case
Written by
Siddhant Pandey
Feb 14, 2021, 02:13 pm
3 min read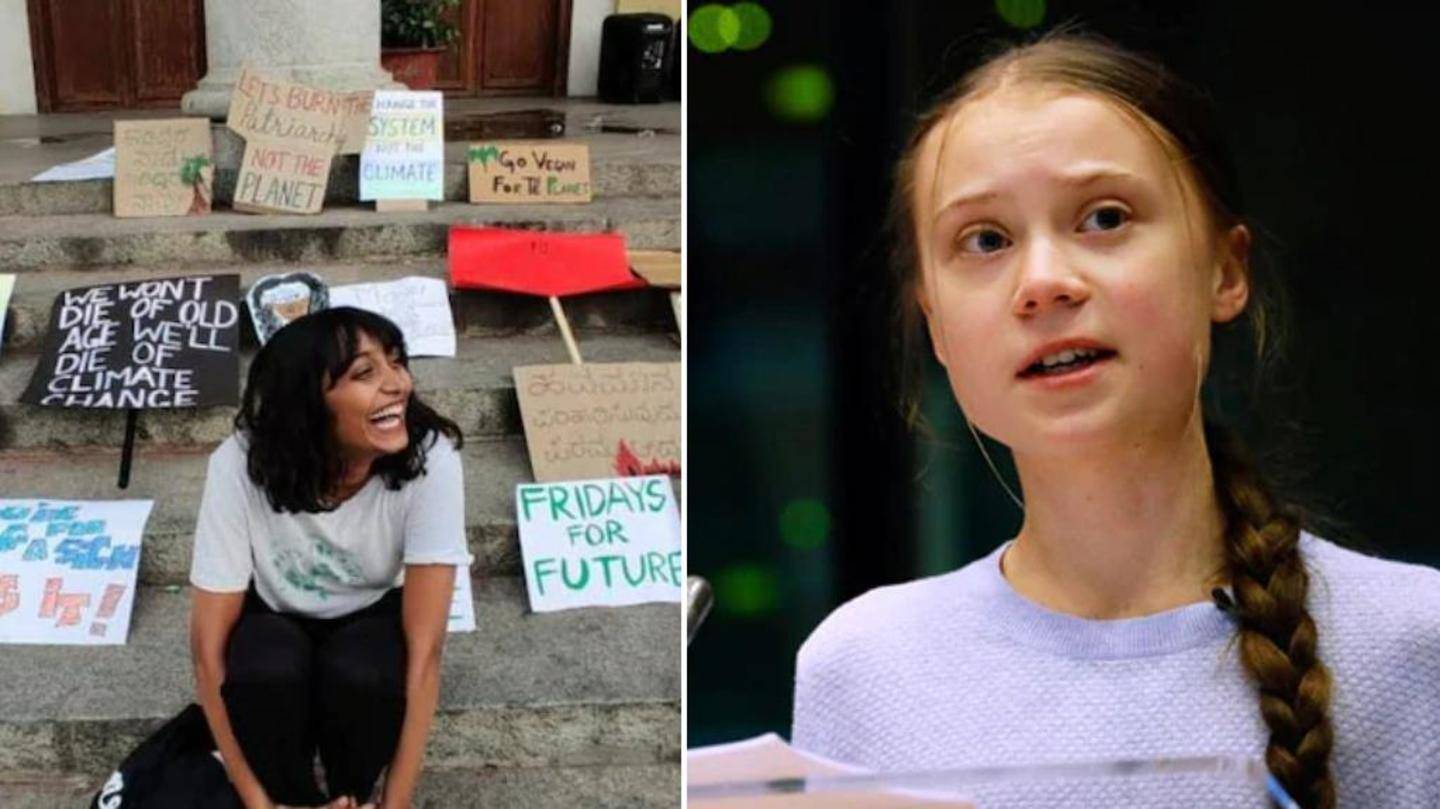 A 21-year-old climate activist from Bengaluru, Disha Ravi, was arrested by Delhi Police in connection with the "toolkit" regarding the farmers' protest shared by Swedish climate activist Greta Thunberg. Ravi is one of the founders of the "Fridays for Future" campaign: an international movement of school students who skip classes on Fridays, which gained momentum after Thunberg started protesting outside the Swedish Parliament.
Ravi was picked up from home
According to reports, Ravi is a student at Mount Carmel College, which is one of Bengaluru's top women's colleges. She was reportedly picked up from her house, which falls within Soladevanahalli Police station limits in Bengaluru on Saturday.
Delhi Police registered 'toolkit' case on February 4
The Delhi Police had filed a case in connection with a "toolkit" document shared by Thunberg on Twitter on February 4. The document was created by Poetic Justice Foundation, which the police identified as a Khalistani group. The document detailed the plan for the protest on Republic Day when the agitating farmers had staged a tractor rally. Infamously, the rally had descended into violence.
Incidentally, Thunberg later deleted the tweet where she had shared the document as it was dated. She then shared an updated document, which called for organizing protests at the Indian embassies on February 13 and 14. She had also tweeted expressing solidarity with the agitation.
Police says 'toolkit' exposed conspiracy behind R-Day violence
The police said the "toolkit" indicated a "copycat execution of a conspiracy" behind the R-Day violence. It had registered a case against the document's creators under the charges of spreading disaffection against India's government, sedition, promoting disharmony on social/cultural/religious grounds, and criminal conspiracy. "The call was to wage economic, social, cultural, and regional war against India," Delhi Police Special Commissioner Praveer Ranjan had said.
During the course of its investigation, the Delhi Police had asked Google and some social media giants to share information about email IDs, URLs, and certain social media accounts related to the document's creators. The document was created on Google Docs and shared on Twitter. Later, the Centre asked Twitter to remove 1,178 accounts for allegedly spreading misinformation and provocative content on farmers' protests.
Farmers' R-Day tractor rally had turned violent
Months after camping at Delhi's borders, farmers protesting against the central government's agricultural laws had staged a tractor rally on Republic Day. Despite agreeing to a plan for the rally, the protesters broke police barricades and launched the rally early. The police resorted to teargas shelling and baton charging the protesters. Some protesters breached the Red Fort and hoisted a Sikh flag.