Uttarakhand: Top seer at Haridwar Kumbh Mela dies of COVID-19
Uttarakhand: Top seer at Haridwar Kumbh Mela dies of COVID-19
Written by
Siddhant Pandey
Apr 16, 2021, 07:31 pm
3 min read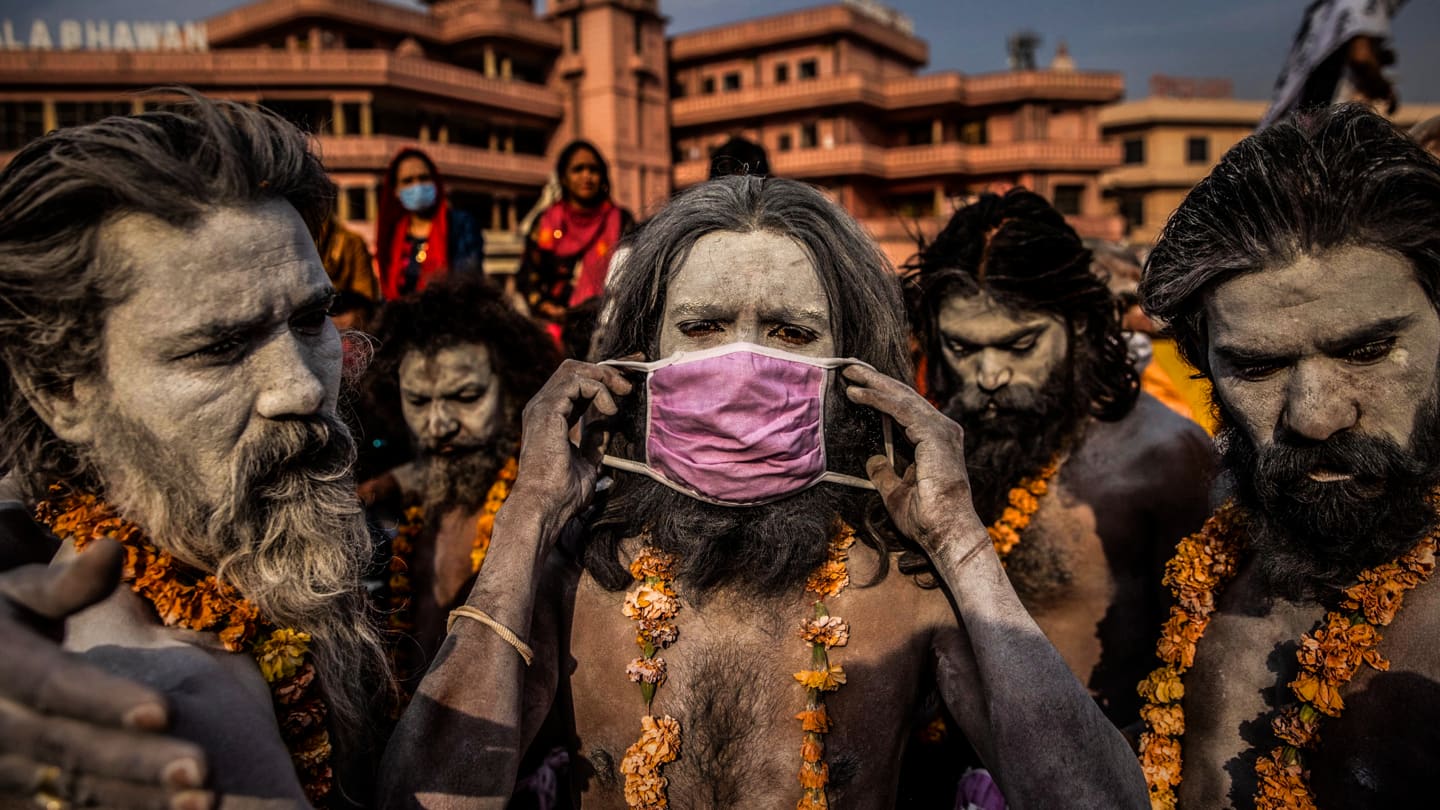 A seer at the Kumbh Mela in Haridwar, Uttarakhand, died of COVID-19 on Thursday as the event faces backlash for its large maskless gatherings in the midst of the pandemic. Reportedly, senior leaders of the ruling Bharatiya Janata Party (BJP) held meetings with 13 akhadas to take a decision on wrapping up activities at the Kumbh Mela, where thousands have tested positive.
Mahamandaleshwar Kapil Dev Das, aged 65, died yesterday
Mahamandaleshwar Kapil Dev Das (65), the head of one of the Hindu akhadas or ascetic councils, was admitted to hospital and died from coronavirus on Thursday, officials said. "We had around 2,000 positive cases since Monday during random testing of pilgrims at the Kumbh," Harbeer Singh, a top festival officer, told the news agency Agence France-Presse.
Singh said, "We are taking precautions and urging people to adhere to coronavirus prevention behaviors." He said they had increased testing at the event's 1,500-acre site. The festival officer added that they were strictly enforcing government protocols, including the requirement of negative COVID-19 certificates.
Large crowds without masks raise concerns at Kumbh
The Kumbh Mela happens in a cycle every 12 years and holds significance among Hindus. The event attracts massive crowds of pilgrims for a holy dip in the River Ganga. This year, preventive guidelines for COVID-19 went for a toss as millions gathered—mostly maskless—for the dip. The next significant Kumbh day is set for April 27, when 2-3 million are expected to attend.
2 Hindu ascetic councils have already withdrawn
Singh said over 25,000 pilgrims were still visiting the site every day, raising concerns about whether the event should continue. Two of the 13 Hindu ascetic councils have withdrawn themselves amid concerns of the Kumbh Mela being a "super-spreader" event. Notably, the event has already sent infections in Haridwar soaring and many pilgrims will now return to their homes across India.
Uttarakhand reported record spike in COVID-19 cases yesterday
Uttarakhand reported a record spike of 2,220 new cases on Thursday, pushing its tally to 1,16,244. Nine more deaths brought the death toll to 1,802. Haridwar district also reported a record spike of 613 new cases on Thursday.
Uttarakhand government exempted Kumbh from restrictions
On Thursday, the Uttarakhand government announced a cap of 200 people on gatherings, however, it exempted the Kumbh Mela from it. Chief Minister Tirath Singh Rawat had said in April that no pilgrims would be "unnecessarily harassed in the name of COVID-19 restrictions." Rawat, who himself tested positive for COVID-19, recently said the virus will not spread with the blessings of River Ganga.
Kumbh likely to be suspended: Senior BJP leader
Sources told The Print that senior BJP leaders held meetings with 13 akhadas, requesting their withdrawal from the event. "Most of the akhadas have given us a positive response and within two days it's likely to be suspended," a senior BJP leader said. Another leader said "nothing is certain" as the akhadas face pressure to continue the event from within their ranks.