Kathua rape case: Trial is almost complete, verdict expected soon
Kathua rape case: Trial is almost complete, verdict expected soon
Jun 03, 2019, 03:21 pm
2 min read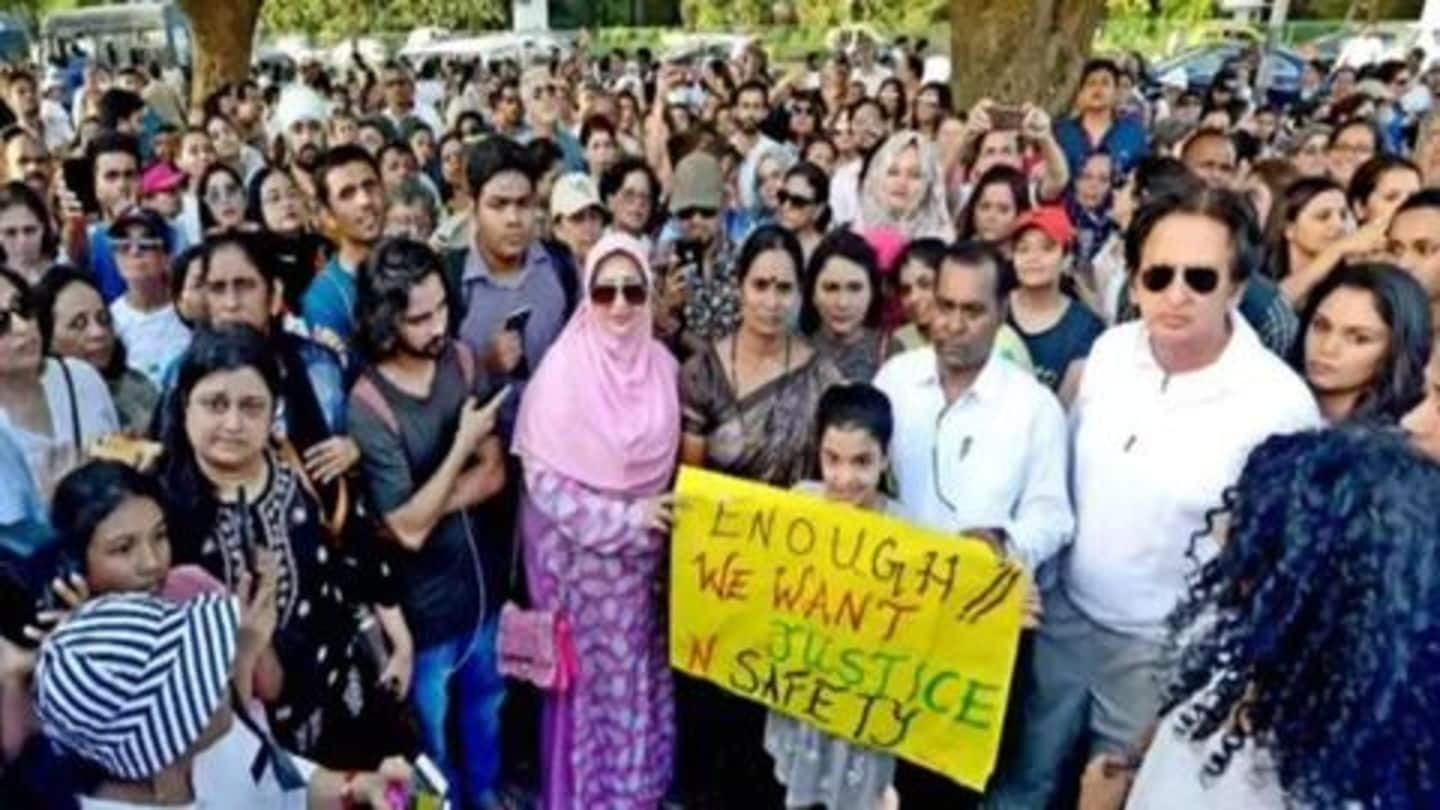 In January last year, India outraged after an 8-year-old girl was kidnapped, raped, and murdered in Jammu's Kathua. The horrific details of the rape hung the country's head in shame. More than a year later, the trial in the case is almost complete. The final arguments could be filed on Monday, which means a verdict is expected soon. Here are more details.
Backstory: The victim was held captive, drugged and raped
The victim belonged to the tribal Bakarwal community. She was looking for her horse, when she was abducted. As per chargesheet, eight men took turns to rape the girl after holding her captive at a temple. One of the accused, Special Police Officer Deepak Khajuria, wanted to rape her one more time before killing her. Another accused came from Meerut to "satisfy his lust".
The case became political after lawyers supported the accused
The horrendous rape took a political turn after lawyers in Kathua protested and stopped crime branch officials from filing a chargesheet. The Hindu Ekta Manch also supported the accused and claimed they were being "unfairly targeted". Those who supported the accused wanted CBI to probe the case as they claimed local officers were biased. Separately, people held rallies across India demanding justice.
Here are the people who were arrested
The people who were arrested by crime branch were: Village Head Sanji Ram, his son Vishal, his juvenile nephew, and the nephew's friend Parvesh Kumar. Head constable Tilak Raj and sub-inspector Anand Dutta, who allegedly took a bribe of Rs. 4 lakh to destroy the evidence, were also held. Special officers Deepak Khajuria and Surender Verma were also arrested.
On Supreme Court's order, the case was shifted to Punjab
After the case dominated media, the Supreme Court stepped in. The apex court directed that the matter should be moved out of Jammu and Kashmir. Subsequently, Punjab's Pathankot court began a day-to-day in-camera trial of the case last June. JK Chopra, who is leading the prosecution, said his team will submit a brief containing concluding statement after defense provides its final arguments.