#TripleTalaqBill: AIADMK-MP asks why are Muslim men being singled out
#TripleTalaqBill: AIADMK-MP asks why are Muslim men being singled out
Dec 27, 2018, 07:44 pm
4 min read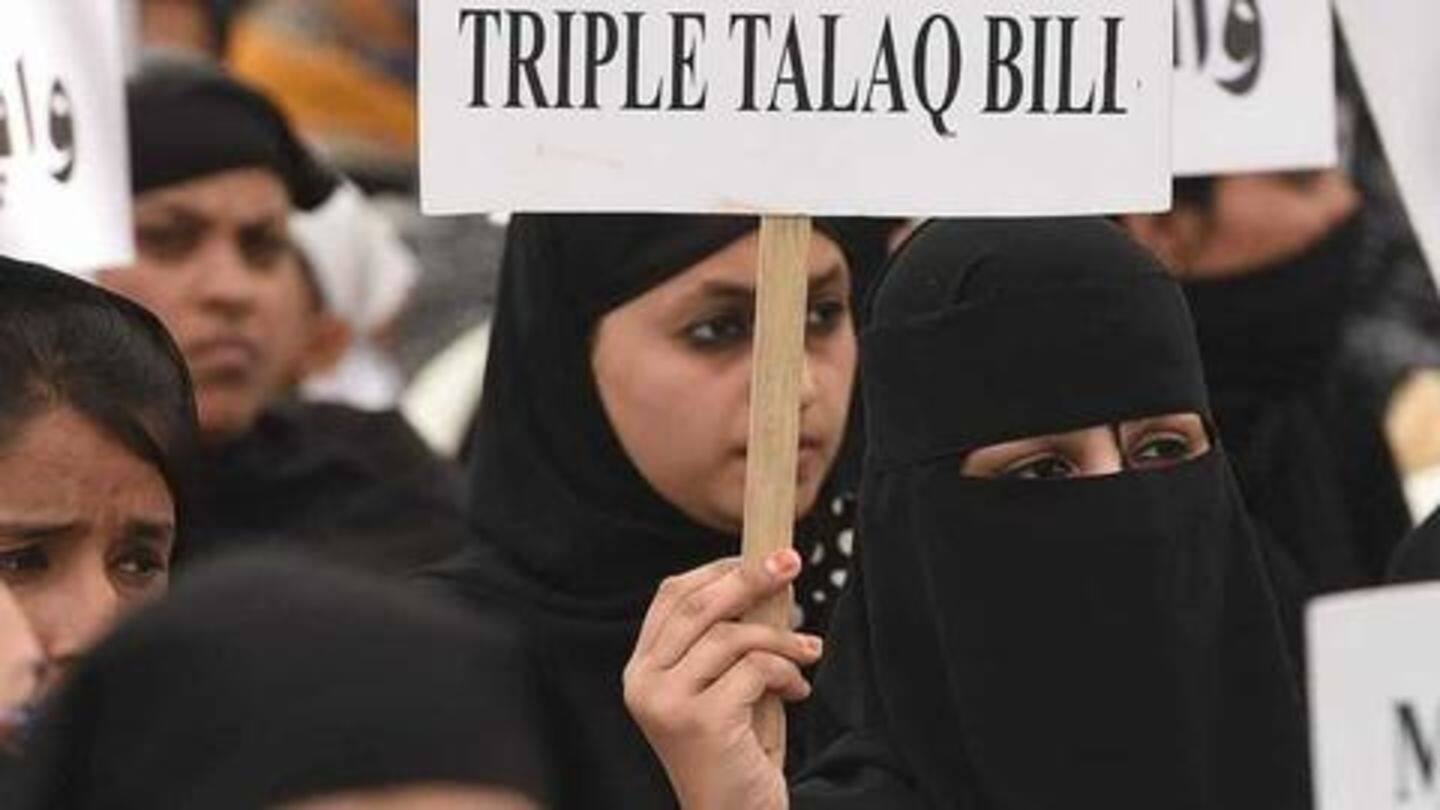 While opposing the Triple Talaq bill in the Lok Sabha on Thursday, AIADMK MP A. Anwhar Raajhaa said the bill was barbaric towards Muslim men and asked why were they being singled out. Raajha supported the Congress' idea of sending the bill to a standing committee of the Parliament and suggested the bill was unfair towards Muslim men. Here's what happened in the Parliament.
If husband is in jail, who will support wife: Raajha
Raajha said the bill failed to answer who will take care of women, children or aged parents if the husband goes to jail. He said that surveys on educational and financial conditions did not suggest that triple talaq was a reason for backwardness in the Muslim community. Raajha said the bill should either be deferred or be referred to a joint committee.
20 Islamic nations banned triple talaq: RS Prasad introduces bill
The tweaked bill was introduced by Union Law Minister Ravi Shankar Prasad. The minister said the bill was not against any community or belief but it was about human rights of lakhs of Muslim women. He said, "20 Islamic nations have banned Triple Talaq. Then why can't a secular nation like India?" He said political prisms shouldn't be used for viewing the bill.
What will happen if the bill is passed?
Under the proposed law, a man will be liable to three years of imprisonment if he gives instant triple talaq to his wife. However, after amendments, the new bill gives a provision of bail. The changed bill also underlines that only woman or her close relative can file a case. The bill also states that the case can be withdrawn if settlement is reached.
Congress leader asks do women deserve bare minimum?
Congress leader from Sushmita Dev lambasted the Centre on the bill and said, "You are speaking about giving equality for women. I want to ask govt: how do you define 'subsistence' in this Bill? It means bare minimum. Is that what our women deserve?" She said in Muslim law, marriage was a civil contract but this law made it a criminal offense.
Meenakshi Lekhi says woman tries saving her marriage
BJP leader Meenakshi Lekhi explained why the bill should be passed. She said it was not about 'him vs she' but concerned the human rights of Muslim women. "Would like to ask those opposing the Triple Talaq Bill here that in which suraa of the holy Quran is talaq-e-biddat mentioned?," Lekhi asked. Lekhi said all women fight hard to save their marriages.
Mukhtar Abbas Naqvi tears into Congress, asks how's this secularism
Referring to the Nirbhaya case, BJP leader Mukhtar Abbas Naqvi said after the 2012 incident, the call for stricter laws was passed by two houses. He said back then no one wondered that the perpetrators would be sent to jail. He said the law is necessary because it will instil fear. "Palo ki khata, sadiyo ki saza ban jaati hai," he said.
Naqvi also speaks about the historic Shah Bano case
Referring to the Shah Bano case, Naqvi said, "The Supreme Court's order was changed to please few fanatics. When the case happened, Congress had a majority in the house but we want to take everyone with us and bring the law for women's betterment."
Kharge asks why Muslims? Naqvi replies Hinduism doesn't have triple-talaq
Senior Congress leader Mallikarjun Kharge who has been leading the opposition against the bill interrupted Naqvi's speech and asked why criminal provisions were applied only to the Muslim community and not Hinduism. On this, Naqvi said, "But there is no triple talaq in Hinduism, is there?" Naqvi asked when Sati was being opposed, religion was revoked even them but we overcame that obstacle.