6 held for violence in Tuticorin anti-Sterlite-protests detained under NSA
6 held for violence in Tuticorin anti-Sterlite-protests detained under NSA
Written by
Anjana Raghav
(Sourced from PTI)
Jun 12, 2018, 10:52 am
1 min read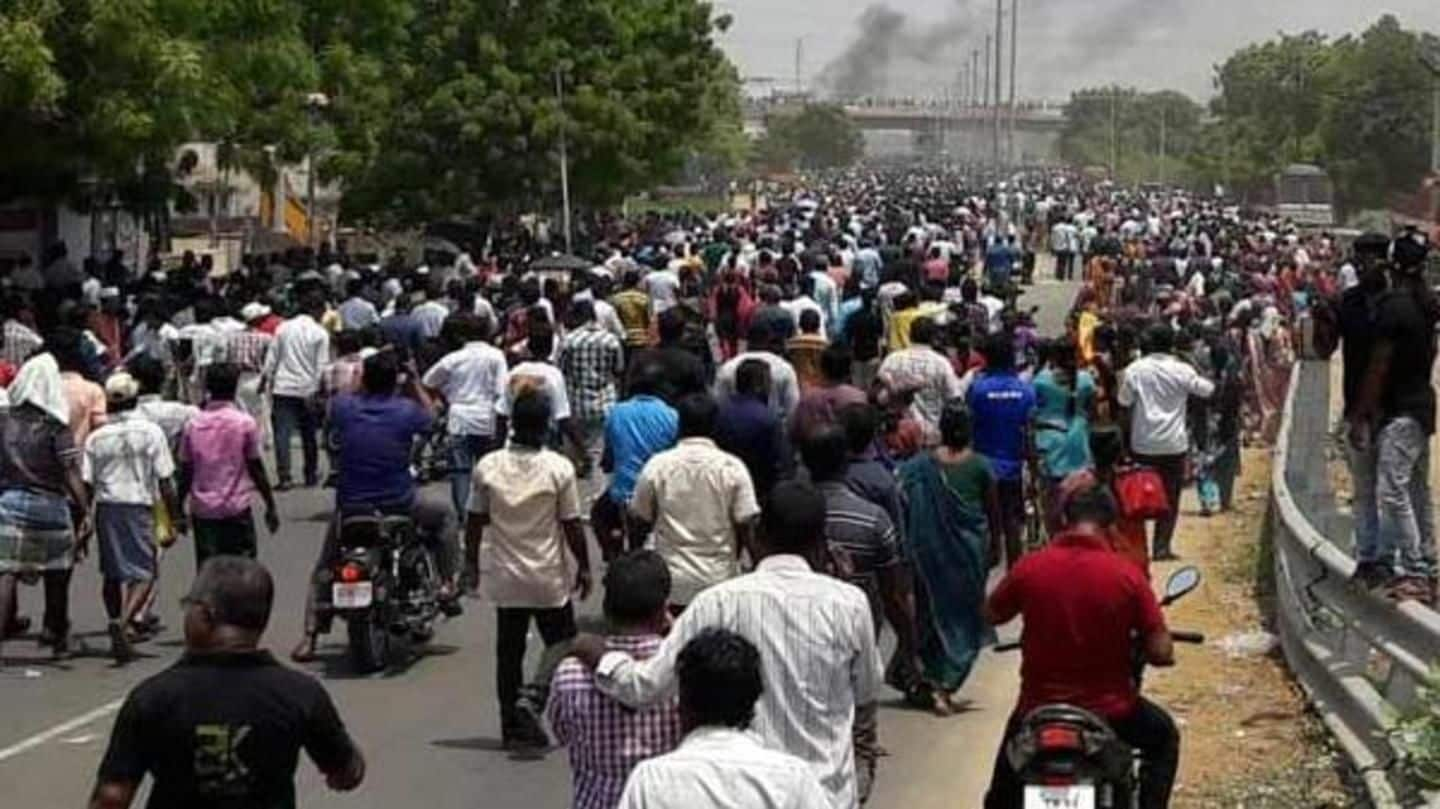 The six people arrested on May 22 for their alleged involvement in the violence during anti-Sterlite protests in Tuticorin (TN) last month were yesterday detained under the National Security Act (NSA), police said. Thirteen people were killed in police firing on May 22 and 23 after protests for closure of the plant over pollution concerns turned violent in Tuticorin.
TN government appointed first-person commission to probe violence
The NSA empowers the Central and State governments to detain a person for maximum period of 12 months to prevent him/her from acting in any manner prejudicial to national security. The Tamil Nadu government had appointed a one-person Commission of Inquiry headed by a retired judge of Madras HC to probe the violence. The State Human Rights Commission has also initiated an inquiry.
Government directed to permanently close Vedanta Group's copper plant
The accused, presently lodged in Palayamkottai Central Prison, were detained as per the orders of the Home Secretary Niranjan Mardi, police said. On May 28, the government ordered the state Pollution Control Board to "permanently" close the Vedanta Group's copper plant, following the protests.