Who are the two Brazilian women honored with Padma Shri?
Who are the two Brazilian women honored with Padma Shri?
Jan 26, 2020, 03:08 pm
2 min read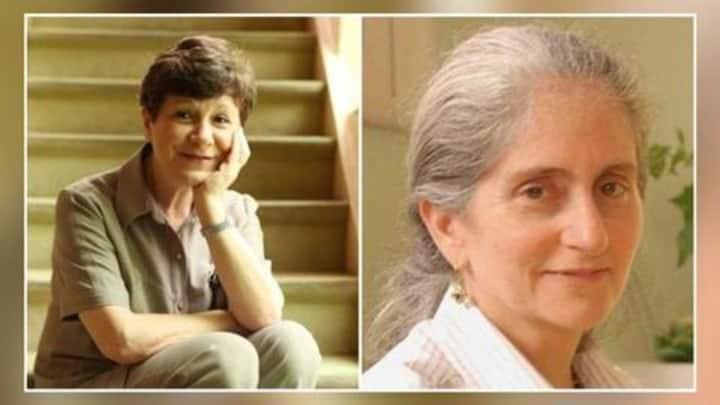 On the eve of the 71st Republic Day (January 25, 2020), the Ministry of Home Affairs, Government of India, announced the list of personalities conferred with the Padma Awards this year. Among a total of 141 recipients are two Brazilian women, who have been awarded the Padma Shri, India's fourth-highest civilian award. Here is all you need to know about them.
Gloria Arieira and Lia Diskin awarded the Padma Shri
The two Brazilians bestowed with the prestigious award are Gloria Arieira and Lia Diskin. While Gloria has received the honor for her contributions to literature and education, Lia has been conferred the award in the field of social work. Notably, Brazilian President Jair Bolsonaro graced the occasion as the chief guest at the Republic Day parade in New Delhi this year.
Gloria teaches Vedanta, Sanskrit in Brazil
Gloria, a resident of Rio de Janerio, has been teaching and promoting Vedanta and Sanskrit across cities in Brazil for decades. She commenced her studies at Arsha Sandeepany Sadhanalaya in Mumbai in January 1974. During her stay in India, she also studied at ashrams in Uttarkashi and Rishikesh, and attended courses and lectures across the country, before returning to Brazil in 1978.
Gloria is the founder of Vidya Mandir, a non-profit institution
Apart from teaching, Gloria also frequently speaks on spirituality, self-knowledge, and the teachings of the Vedas. Further, she has also translated various Sanskrit texts into Portuguese, including the Bhagavad Gita and the Upanishads, among others. Working to spread the culture and the knowledge of the Vedas since 1984, Gloria has also founded Vidya Mandir, a non-profit organization based in Copacabana, Rio de Janeiro.
Lia Diskin is a Gandhian scholar from Brazil
Lia, on the other hand, is a Gandhian scholar from Brazil. She has been actively working to promote Gandhian values of peace and non-violence for the past four decades. An author and a speaker, Lia has penned several books on education, peace, ethics, and culture. She has also translated Mahatma Gandhi's An Autobiography - My Experiments with Truth and worked on multiple Gandhian projects.
Padma Shri awarded to a total of 118 personalities
This year, Padma Shri has been awarded to 118 personalities from a range of fields like art, literature and education, medicine, trade and industry, sports, public affairs, and social work. Meanwhile, Padma Bhushan has been conferred to 16 personalities, and Padma Vibhushan to 7 personalities.