Assuming they are CAA, NRC surveyors, mob attacks two women
Assuming they are CAA, NRC surveyors, mob attacks two women
Jan 23, 2020, 05:25 pm
3 min read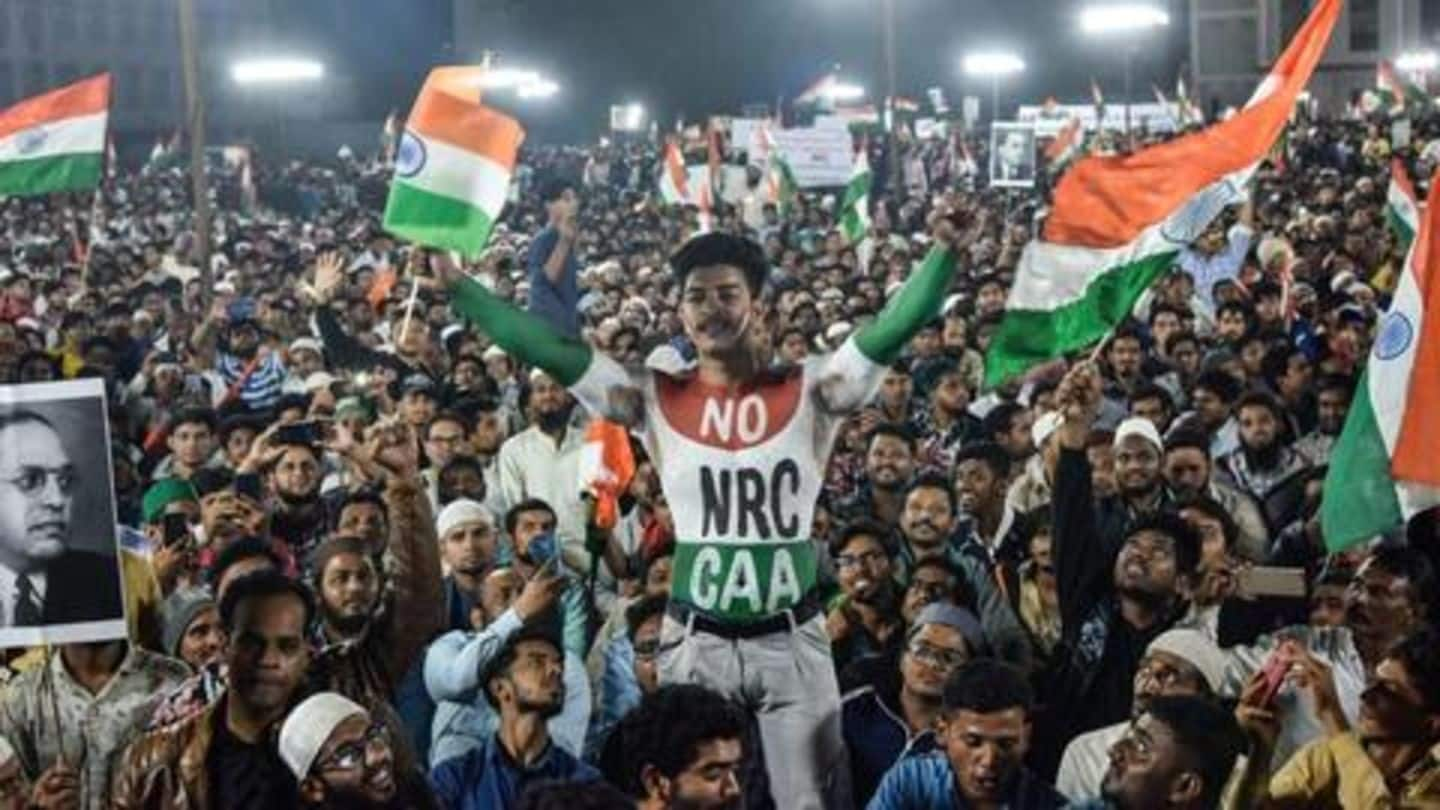 The anger against the Citizenship Amendment Act (CAA) and the proposed National Register of Citizens (NRC) is quite visible as thousands are ascending on the streets to register a protest. And, recently two harmless women became victims of this anger. Two separate mobs in West Bengal and Rajasthan attacked these women on Wednesday, assuming they were surveyors of CAA and NRC, reports TOI.
To escape unruly mob, surveyor revealed her religion
In Rajasthan's Kota, the victim was identified as Nazeeran Bano, a surveyor working with the National Economic Census department. She was collecting data for National Economic Census 2019-20, when she was attacked. Bano's phone was snatched and the data she stored on an app was also deleted. To convince the crowd, Bano had to mention her Muslim identity.
After giving data willingly, locals started misbehaving with her
Narrating the ordeal, Bano said residents gave her necessary data willingly, but as she was leaving, 4-5 families called her asking her to delete the information. "I explained to them that the data collected was related to the economic census and had been uploaded on the portal, and there was nothing wrong with it. But they weren't convinced and started misbehaving," she added.
Crowd wanted Bano to recite Quranic verses
Bano assumed that if the mob learns she is a Muslim too, they might let her go. But they didn't. They wanted her to recite a verse from Quran and were only convinced after Bano showed Ayat Al-Kursi (The Throne Verse) card from her wallet, said Borkheda SHO Mahesh Singh. Police have arrested one person in connection to the violence.
Locals set woman's house on fire in Bengal
Similarly in Bengal's Birbhum, a 20-year-old woman Chumki Khatun was cornered. Khatun works with Google India and Internet Saathi, a digital literacy initiative for rural women run by Tata Trusts. Assuming that she was collecting data for NRC, locals targeted her. Her home at Gourbazar village was set on fire too, forcing her and her family to take refuge at a local police station.
Khatun's pleas went unheard; police yet to arrest suspects
In this case, the locals weren't convinced that Khatun is a Muslim and chose to ignore her pleas. However, dismissing reports, Rampurhat's sub-divisional police officer Soumajit Barua said, "We didn't find any link to the NRC. The incident happened over some village matters. We have initiated an investigation, the situation is now under control." No one has been arrested in the case so far.
Despite anger, BJP isn't thinking to junk CAA
The new law on citizenship had sparked protests across India, with its critics demanding a rollback alleging it will be used to target Indian Muslims. But BJP has clarified CAA doesn't threaten the citizenship of Indians, and blamed the opposition for fanning violence and spreading misinformation. Yesterday, the Supreme Court heard over 140 pleas challenging CAA and asked Centre to reply within four weeks.