62 higher-education institutions get autonomy: What does it mean?
62 higher-education institutions get autonomy: What does it mean?
Mar 21, 2018, 09:23 am
3 min read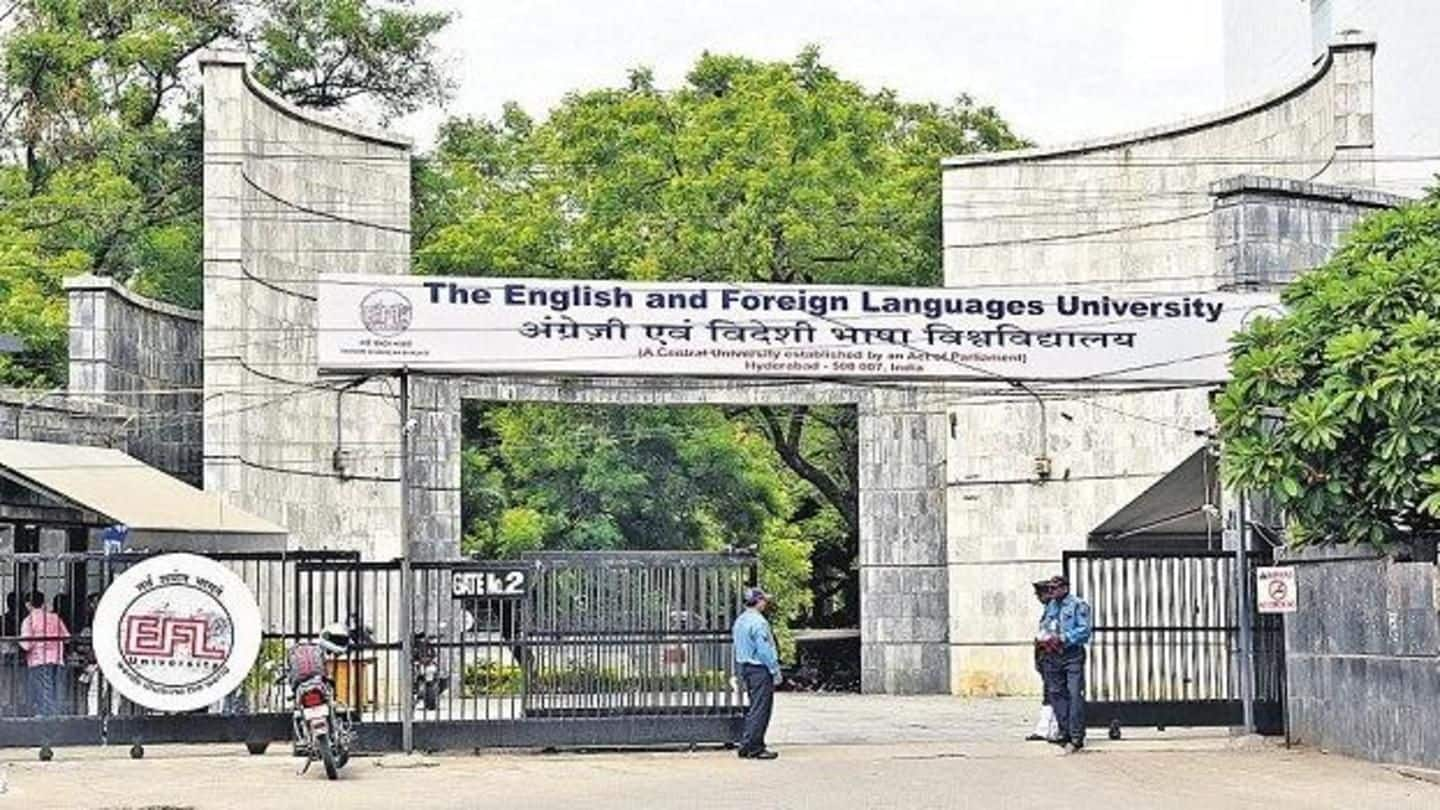 In a first, the University Grants Commission (UGC) awarded full autonomy to as many as 62 institutions of higher education. These include the prestigious JNU, BHU, AMU, TERI and EFLU. Depending on their category, they will now be able to launch new courses, appoint foreign faculty, decide their fees and more without seeking UGC's permission. This can help the institutions function more efficiently.
What exactly is an 'autonomous' institution?
An autonomous institution is one which has the powers to decide its day-to-day operations. Autonomy has two aspects: financial and administrative. While financial would enable them to decide fees, it would also mean cuts in government funding. In India, non-autonomous institutions are supervised by UGC.
These top institutions got the most privileges
Depending on these institutions' score in NAAC (National Accreditation and Assessment Council) rankings, autonomy was granted to two categories. Category-I institutes (score 3.5 or above, or among the top 50) can now start new courses, collaborate with foreign institutions and will be reviewed based on self-reporting. These include JNU, NALSAR, Jadavpur University, Osmania University, HCU, Jammu University, National Law University and TISS, among others.
These institutions got autonomy too, but more conditionally
Category-II institutes are those with a score between 3.01 and 3.49, or among the top 51 and 100. Like the previous category, these too will be exempt from regular UGC inspections, but their performance will be reviewed by peers instead. They will need permission for certain tasks, like signing MoUs with foreign universities. These include BHU, AMU, EFLU, Mysore University, Madras University and TERI.
10 colleges have all powers except awarding degrees
Ten colleges have also been awarded autonomy under the Categorisation of Universities for Grant of Graded Autonomy Regulations-2018, but unlike the others, they won't have degree-awarding powers. Delhi University couldn't apply as their NAAC scoring was incomplete.
How would autonomy help these institutes?
For non-autonomous institutes, the UGC, and by extension the HRD Ministry, is involved in deciding fees, and naturally, in decisions regarding allocation of funds too. There is risk that focus might shift from what is necessary in terms of academics and research, to what is profitable. Moreover, decisions on appointments and other issues are tediously lengthy. Autonomy helps institutes decide according to their needs.
Meanwhile, three institutes get notice for unsatisfactory performance
Apart from granting autonomy to these institutes, the HRD said it will send notices to three institutes - Institute of Advance Studies in Education (Rajasthan); Vinayaka Missions Research Foundation (Salem, TN); and Meenakshi Academy of Higher Education and Research (Chennai) - for lacking in quality.