UP: Voting starts for Gorakhpur, Phulpur Lok Sabha bypolls
UP: Voting starts for Gorakhpur, Phulpur Lok Sabha bypolls
Mar 11, 2018, 10:09 am
2 min read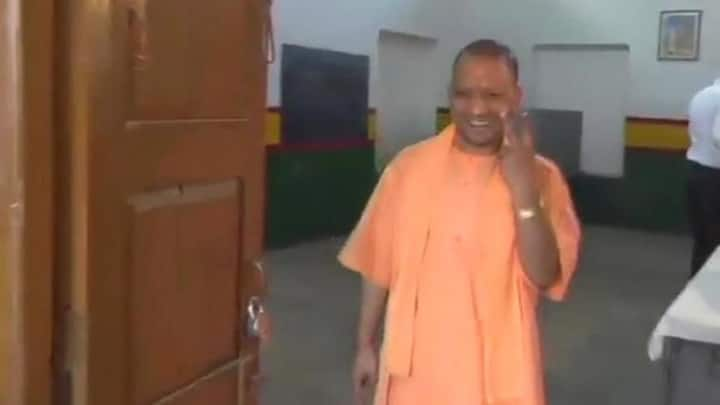 The voting for the by-elections to Gorakhpur and Phulpur Lok Sabha seats has begun amid tight security, said a report. The bypolls were necessitated after Chief Minister Yogi Adityanath and Deputy Chief Minister Keshav Prasad Maurya vacated the Gorakhpur and Phulpur Lok Sabha seats respectively, following their election to the Uttar Pradesh Legislative Council.
UP bypolls a triangular contest involving BJP, Samajwadi Party, Congress
Termed as a rehearsal for the 2019 Lok Sabha election by Adityanath, the by-elections are witnessing a triangular contest involving the ruling BJP, Samajwadi Party, and Congress. BJP has fielded Kaushalendra Singh Patel from Phulpur and Upendra Dutt Shukla from Gorakhpur against SP's Pravin Nishad and Nagendra Pratap Singh Patel. Meanwhile, Congress has nominated Sureetha Kareem for Gorakhpur and Manish Mishra for Phulpur seat.
10 candidates from Gorakhpur, 22 from Phulpur
Ten candidates are in the fray from Gorakhpur, while 22 candidates are contesting from Phulpur. Apart from the Provincial Armed Constabulary and homeguards, 65 companies of central paramilitary forces have been deployed to ensure peaceful bypolls. In Gorakhpur parliamentary constituency, there are 970 polling centers and 2,141 polling booths, while in Phulpur, there are 793 polling centers and 2,059 polling booths.
Around 4,728 VVPAT machines are being used in the bypoll
According to the EC, there are 19.61 lakh voters in Phulpur parliamentary constituency, and 19.49 lakh in Gorakhpur Lok Sabha seat. Around 4,728 Voter Verifiable Paper Audit Trail (VVPAT) machines are being used in the bypoll and provisions for webcasting from 95 critical booths have been made. Gorakhpur is significant for the BJP as it is the bastion of CM Adityanath.