Release detained J&K leaders, offer equal protection under CAA: US
Release detained J&K leaders, offer equal protection under CAA: US
Written by
Siddhant Pandey
Jan 25, 2020, 08:57 pm
2 min read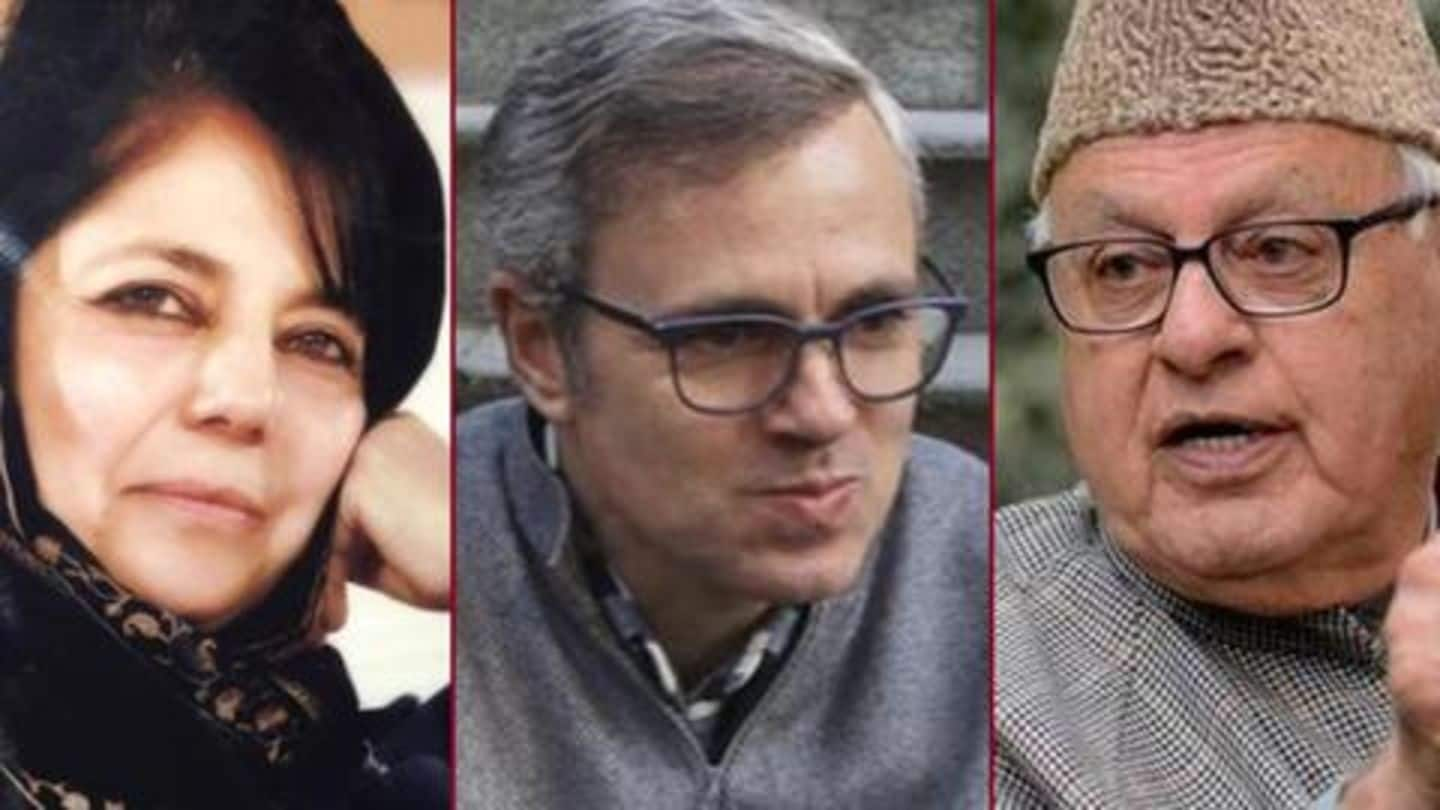 A top United States diplomat on Friday asked the Indian government to release the political leaders detained in Jammu and Kashmir since August. The politicians were detained ahead of the Centre's move to repeal J&K's special status. The US diplomat also underlined the importance of "equal protection" under the Citizenship Amendment Act, which has faced intense nationwide protests since December. Here are more details.
Move swiftly to release politicians detained without charge: US diplomat
Speaking to reporters in Washington DC, Principal Deputy Assistant Secretary of State for South and Central Asia Alice Wells urged the Indian government to "permit regular access by our diplomats, and to move swiftly to release those political leaders detained without charge." Wells had recently attended a conference in New Delhi while visiting countries in Asia.
Centre detained J&K politicians in August 2019
On August 5, the Centre abrogated Article 370, effectively repealing J&K's special status, and bifurcated the erstwhile state into two Union Territories. Fearing opposition from state leaders, the Centre placed many in detention including former Chief Ministers Farooq Abdullah, Omar Abdullah, and Mehbooba Mufti. They continue to remain in detention. The Centre had also imposed a communications blackout, which has since been partially relaxed.
Foreign diplomats visited J&K earlier this month
Earlier this month, diplomats from 15 foreign countries visited J&K for the first time since it was converted into a UT. However, some European nations and others which were refused permission to travel independently declined to visit.
Equal protection under the law important: Wells on CAA
Wells also addressed the contentious CAA which, she said, is undergoing "vigorous democratic scrutiny" in the streets, by the Opposition, media, and the courts. Wells said, "We continue to underscore the importance of the principle of equal protection under the law." Since the law was passed in December, it has triggered nationwide protests, with many claiming that the law is "unconstitutional."
Why is CAA controversial?
The CAA expedites Indian citizenship for non-Muslim illegal immigrants from Pakistan, Bangladesh, and Afghanistan. Critics say excluding Muslims from being beneficiaries under the law goes against India's secular principles and is violative of Article 14 of the Indian Constitution. Critics also say that CAA—in conjunction with the National Register of Citizens (NRC) exercise—can work to expel Muslims from India.