Coronavirus vaccine will be available by 2021? Adar Poonawalla hopeful
Coronavirus vaccine will be available by 2021? Adar Poonawalla hopeful
Jul 22, 2020, 11:15 am
4 min read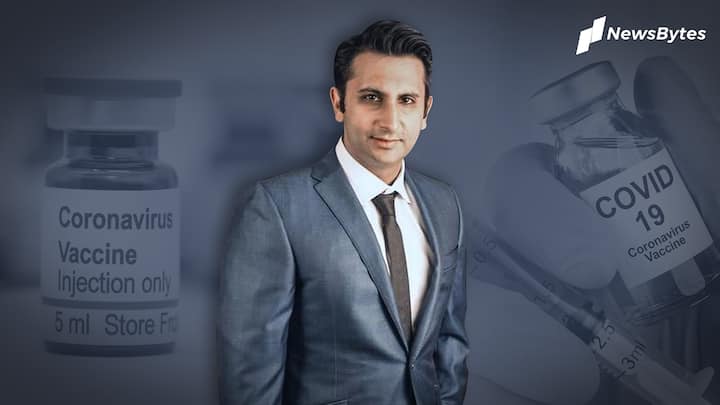 Adar Poonawalla, the chief of Serum Institute of India (SII), is hoping that vaccine to fight coronavirus will be available in India by the first quarter of 2021. SII has partnered with Oxford University and AstraZeneca, a British-Swedish pharma giant, to produce millions of doses of the vaccine developed by the illustrious institute. This week, Oxford confirmed its vaccine showed encouraging results.
What do we know about Oxford's COVID-19 vaccine?
At a time when coronavirus has battered the world, killing 619,465 people, Oxford offered a ray of hope. The vaccine, ChAdOx1 nCoV-19 was able to generate neutralizing antibodies against SARS-CoV-2 in most of the participants, reports said. Besides, it also generated sufficient levels of virus-attacking T-cells, offering additional protection. However, a clearer picture about its efficacy is expected in a few weeks.
SII aiming to start clinical trials in India soon
Buoyed by the encouraging results of the vaccine, SII is hoping to start Phase 3 of the clinical trials in India by August. Poonawalla said his company, the world's largest vaccine manufacturer, is looking at involving 4,000-5,000 participants. He said candidates for the trial will mostly be selected from Pune and Mumbai. "This is where the incidents and population are the highest," he added.
SII working to keep vaccine's cost under Rs. 1,000
Poonawalla, in an interview with LiveMint, said the company will work towards keeping the price of vaccine at less than Rs. 1,000. To note, AstraZeneca announced it will be offering the vaccine at no profit. "Having said that, our aim is to provide an efficacious and affordable vaccine. We are certain that it will be procured and distributed by governments without charge," Poonawalla said.
All vaccines require 2-3 doses, explained Poonawalla
Explaining the working of vaccines, Poonawalla told News18 that most of them require 2-3 doses. The first dose gives 50-60% protection and second beyond 70-80%. He added some people may respond well after the first shot itself. In the case of COVID-19's vaccine, the study found that for 90% of people, the first injection was good enough, he added.
So, does getting injected mean infection can't return?
When asked if getting injected means one may not contract the infection for 6-12 months, Poonawalla replied it would be too early to comment, hence, they are waiting till November. "To prove this we need to wait for Phase 3 and see. Because once you have vaccinated you need to wait for 2-3 months and see if they have got infected," he added.
No major side effects is good news: Poonawalla
About side effects, he said Oxford's vaccine seems like a winner. "This is proven to be just on par with most other vaccines' side-effects where you have a normal fever, headache, and some swelling," he went on.
Poonawalla said SII will be making the vaccine from scratch
Poonawalla also said the vaccine's success and SII's association with it means a proud moment for India. "We are making the vaccine from scratch. We are using only their technology. It's going to be a proud moment for any company in India and there are many other excellent companies that are going to be part of this," he added.
Moreover, SII claimed to be ready for mass production
According to SII's CEO, the company is well-equipped to manufacture 300 million doses of the vaccine. On reports that SII is looking to raise $1 billion to scale-up capacity, Poonawalla said, "It will only happen if we get the right offers and valuations, in a subsidiary, which has five COVID-19 vaccine candidates, and other vaccines, including the 1 billion dose facility as an asset."
Funding is an option, but there are some concerns
Poonawalla added, "If it works, we may look at diluting about 15-20% equity and raise capital. We won't be raising capital at the Serum Institute level, as it will have other implications for all other vaccines and commitments."