Vadodara: 7 die of suffocation while cleaning septic tank
Vadodara: 7 die of suffocation while cleaning septic tank
Jun 15, 2019, 01:55 pm
2 min read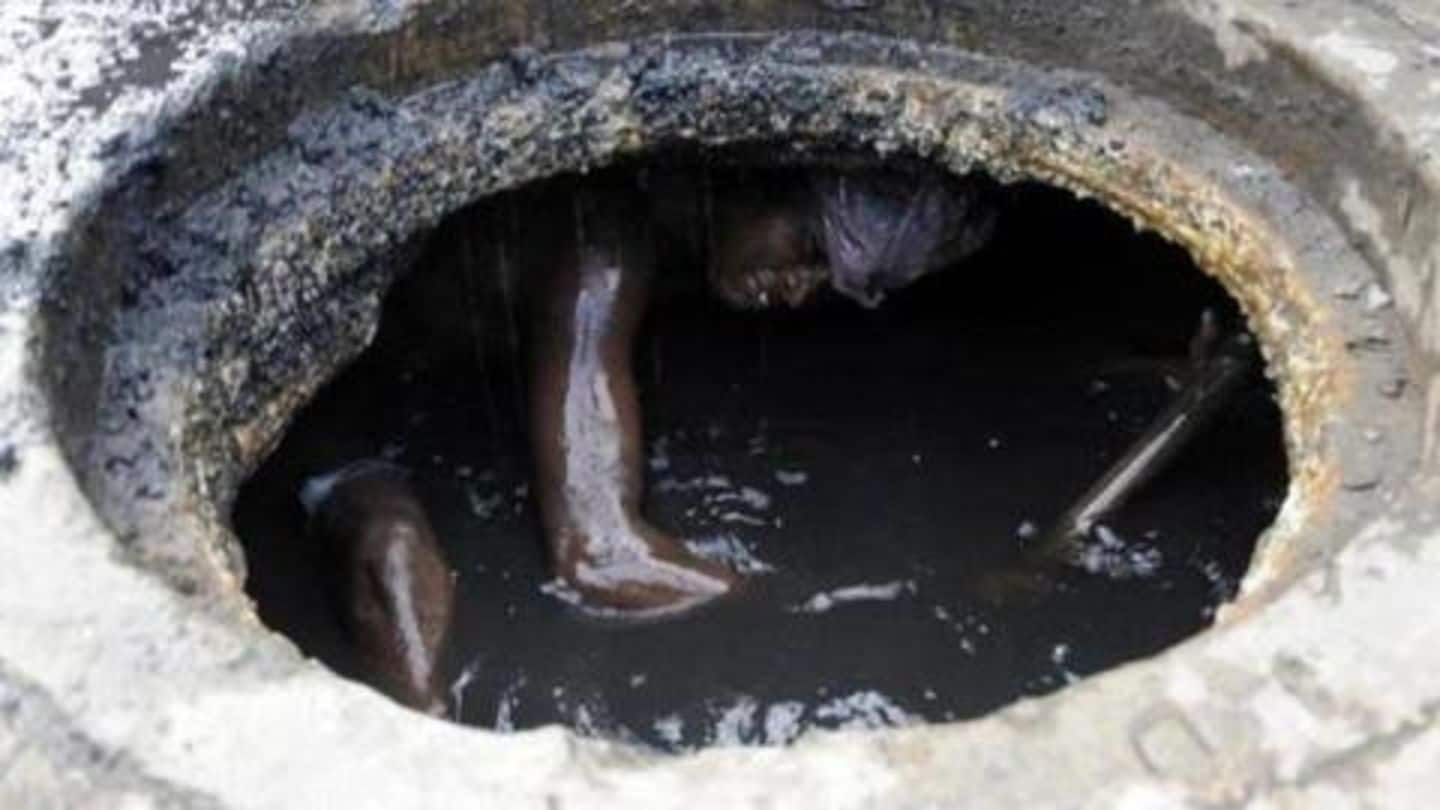 In a tragic incident, seven people died of suffocation while cleaning a septic tank in Gujarat's Vadodara on Friday night. The men were cleaning a tank outside a hotel in Fartikui village in Dabhoi taluk. Out of seven, four were sanitation workers and three others were hotel employees. A case was registered against the hotel's owner and he was arrested. Here's what happened.
Sanitation workers were called for cleaning, hotel employees assisted them
A TOI report identified the deceased as Mahesh Patanwadiya (47), Ashok Harijan (45), Brijesh Harijan (23), Mahesh Harijan (25), Vijay Chaudhary (22), Sahdev Vasava (22) and Ajay Vasava (22). Patanwadiya, Ashok, Brijesh, and Mahesh were called to clean the tank, while hotel employees Vijay, Sahedv, and Ajay assisted them. The report revealed Patanwadiya was the first one to enter the tank.
Men followed one another in tank, didn't come out
After Patanwadiya didn't come out of the tank, Ashok went inside looking for him. He was followed by Brijesh and Mahesh. When none of the four sanitation workers came out, Vijay, Sahedv, and Ajay went inside. After the men went missing, Dabhoi municipality and local police were informed. Since the municipality didn't have proper equipment, help was sought from Vadodara fire and emergency services.
They died because pressure in tank was high: Fire officer
"All seven were dead as the pressure of gas was high in the tank, but we could bring their bodies out," said fire officer Nikunj Azad. Another officer named Manish Mod said the tank had to be emptied to ensure it didn't have more bodies.
An investigation has been launched, police are awaiting autopsy report
Subsequently, a case for causing death due to negligence was registered at Dabhoi police station against hotel owner Hassan Abbas Bhoraniya. He was arrested on Saturday morning, claimed TOI. "We are investigating what was the exact gas they inhaled and what exactly happened," Deputy Superintendent of Police, Dabhoi division, Kalpesh Solanki, said. Meanwhile, police are awaiting the post-mortem report.