Uttar Pradesh: Same-sex marriage of cousin girls shocks Varanasi
Uttar Pradesh: Same-sex marriage of cousin girls shocks Varanasi
Jul 04, 2019, 02:42 pm
2 min read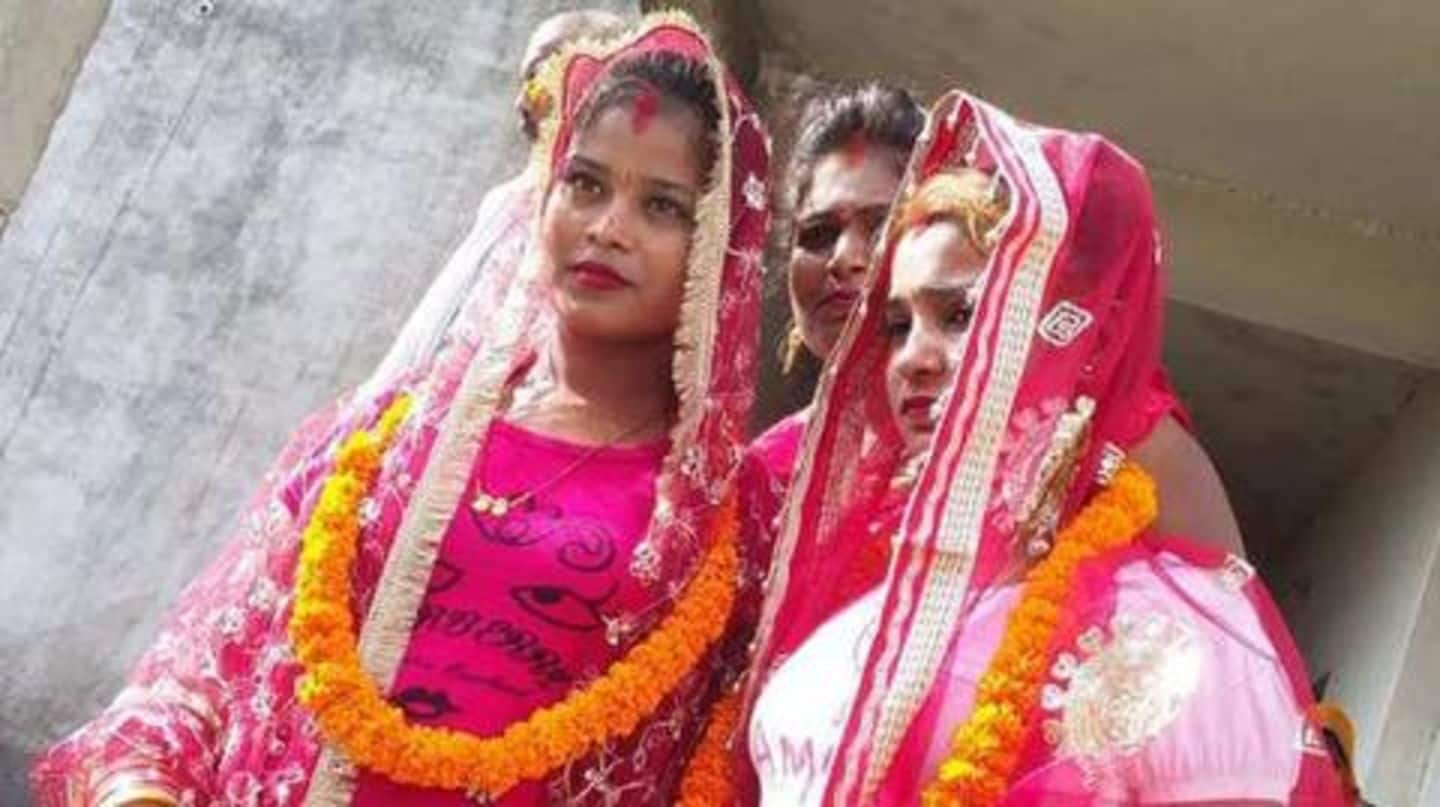 A temple in Varanasi witnessed a peculiar event on Tuesday, after two cousins, dressed in jeans and t-shirts, married one another. The same-sex marriage of the girls took the holy city, which is also the parliamentary constituency of Prime Minister Narendra Modi, by surprise. Unhindered by the attention (and criticism), the girls uploaded their picture on social media. Here's what happened.
Temple official was taken aback when girls revealed their decision
The ceremony took place at Dhagadbir Hanuman temple, situated in Virbhanpur of Rohania area. The temple is famous for conducting weddings. Gopalji, who handles records and accounts, said the girls came in an auto. When they were quizzed about their grooms, they said they wished to marry each other. Reportedly, one of the girls belongs to Varanasi, and another hails from Kanpur.
Priest refused to marry girls, but they remained adamant
Notably, Gopalji refused to help the girls. They were, later, directed towards a Shiva temple, inside the premises of Dhagadbir Hanuman temple. Determined, they sat inside the temple for hours.
They wore chunaris, exchanged mangalsutras, but didn't complete formalities
One of the priests said the girls took out chunaris from their bags and wore them. They applied vermilion on each other, exchanged garlands and mangalsutra. The girls then left in the same auto without completing the formalities. Another priest named Shiv Shankar Tiwari said many people watched the ceremony in shock and awe.
In a landmark judgment, the Supreme Court made homosexual relationships legal in the country by striking down the archaic Section 377, last year. The judgment was given by a bench headed by the then CJI Dipak Misra. Despite the judgment being welcomed across the world, the fight of LGBTQ community is far from over as they still have to deal with societal stigma.