After VVPATs' technical glitches, makers eyeing alternative paper
After VVPATs' technical glitches, makers eyeing alternative paper
Jun 09, 2018, 12:05 am
2 min read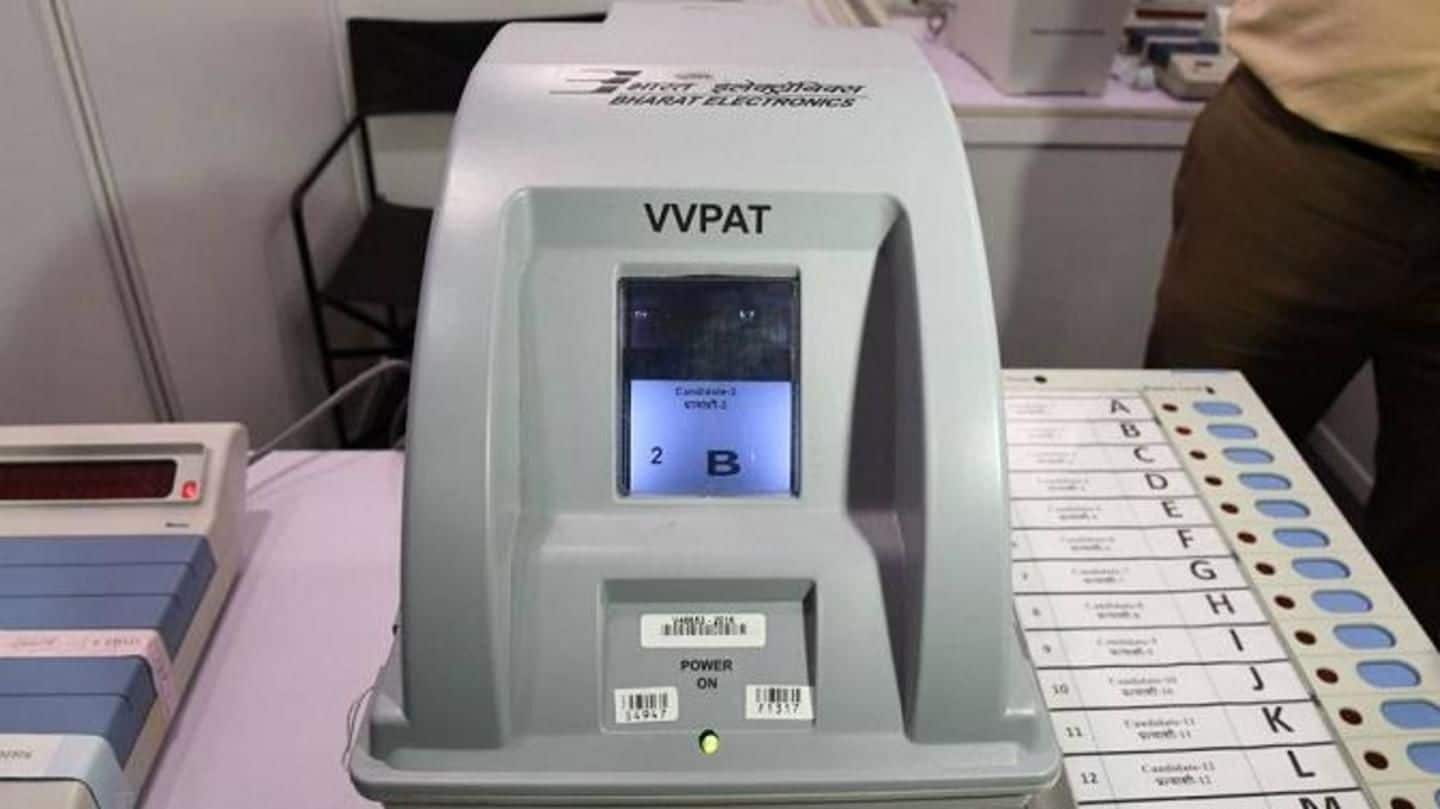 After technical glitches in VVPAT during the recently held assembly by-polls, the makers BEL and ECIL are looking for alternative paper rolls to be used in the machine. It was suggested that heat and humidity might have caused problems during Kairana and Bhandara-Gondiya by-polls. The paper absorbed moisture which made the roll heavy and interfered with the machine's functioning, sources said.
Understanding how VVPAT works
Voter Verified Paper Audit Trail (VVPAT) machine is not a separate voting system, but just an extended feature of EVM. VVPAT is attached to the EVM. Once a voter presses a button on the EVM, VVPAT prints the details on a paper slip. The slip contains the name of the candidate and his party, through which a citizen can verify his/her vote.
How VVPAT came under scanner in recently held by-polls
For Kairana Lok Sabha seat, the Election Commission ordered re-polling in 73 stations. Re-polling was also done on May 28 in 49 stations of Bhandara-Gondiya and one in Nagaland. In all these places, the polling booth officers took a lot of time to understand the malfunctioning of VVPATs, which affected the voters' turn-out. In Kairana, 20.8% of VVPATs had to be replaced.
Earlier, Election Commission said reports of VVPATs glitches 'exaggerated'
Just as the complaints in EVM and VVPATs glitches kept increasing, the Election Commission said it was an 'exaggeration of reality'. "The replacement of defective EVMs/VVPATs during actual polls is a normal process and does not vitiate the integrity or credibility of the poll process in any way whatsoever," a statement from EC read; after it was alleged officers took inordinately long.
The solution: What the makers plan to do
To combat this issue, which unfortunately has become more persistent with every election, BEL and ECIL are looking for an alternative paper that is resistant to moisture, revealed an EC official.