Amid vaccine shortage claims, Centre blames states for poor planning
Published on
Apr 14, 2021, 12:37 pm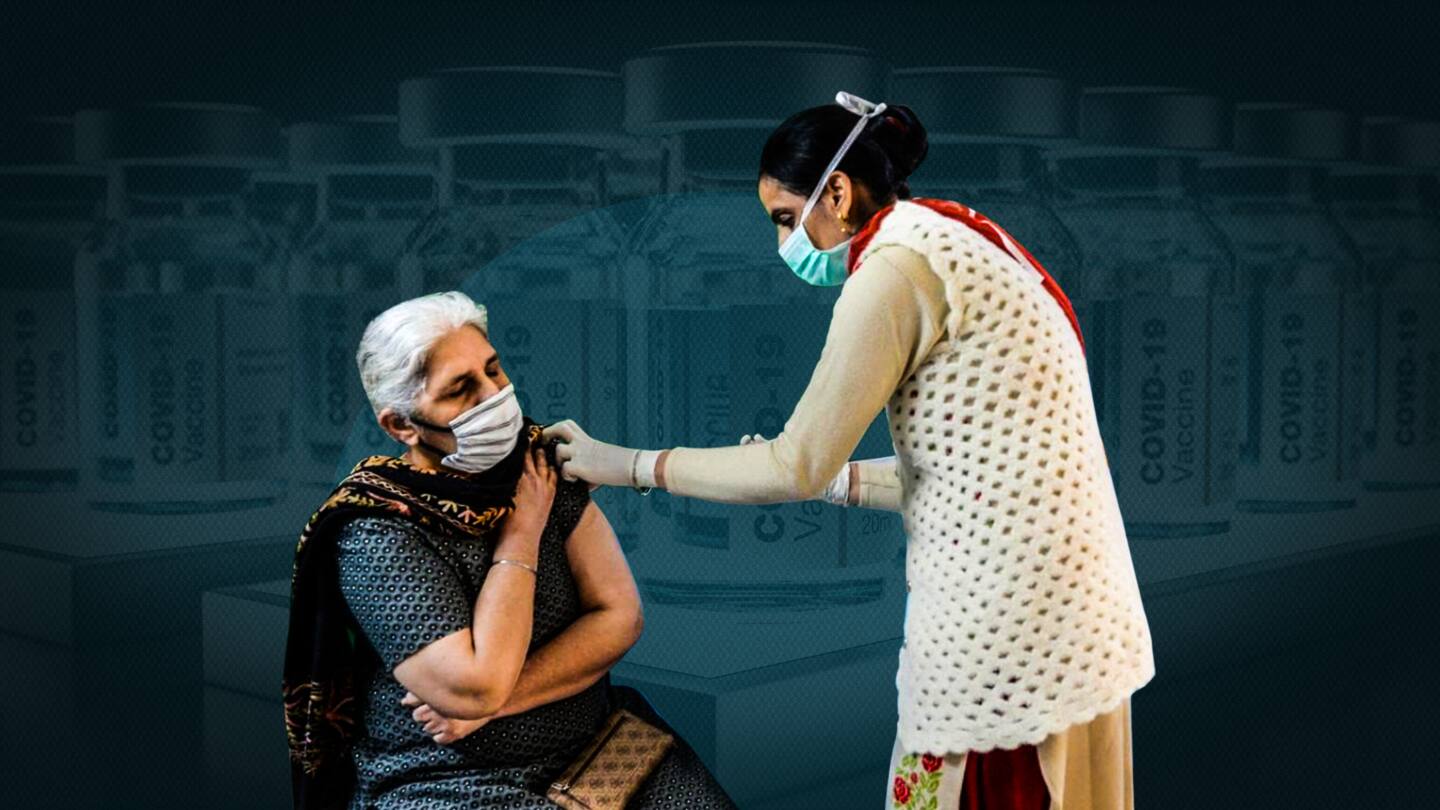 With a number of states claiming that they are on the verge of running out of vaccines, the Centre on Tuesday said that there is no shortage of doses but planning is a problem. Union Health Secretary Rajesh Bhushan asserted that nearly 16.7 million doses are available with the states and another 20 million are in the pipeline for distribution. Here's more on this.
States have received over 131 million doses
Bhushan's comments came days after states like Maharashtra, Punjab, and Delhi urged the Centre to release more doses, saying they would soon run out of stocks. He said that a "bird's eye view" would show that there is no dearth of vaccines. The states have received 131,090,370 doses so far and have utilized, including the wastage, 114,369,677 doses, he disclosed.
Bigger states get stocks for four days
He said that states and Union Territories are given doses at regular intervals. "As we told you earlier, to bigger states we give four days of supply at once and on the fourth and fifth day, we replenish it. For smaller states, at once we supply seven-eight days of vaccine doses and on the seventh or eighth day, their supply is replenished," he underlined.
Consumption of vaccines could be more in some districts: Bhushan
"In any state, the case might be that in one district more consumption is taking place, while in another there is less. Our request to state governments is to ascertain where the doses can be re-appropriated from," he went on.
India granted EUA to Sputnik V, more approvals soon
Though India is currently administering doses of Covishield and COVAXIN to people, Russia-made Sputnik V has also been granted emergency use authorization. India is poised to get limited doses of the vaccine by April-end. Yesterday, in a bid to expand the vaccination drive, the government decided to fast-track approval to COVID-19 vaccines that have already been given the nod in foreign nations.
Separately, Foreign Minister Jaishankar also defended 'Vaccine Maitri'
Notably, the Centre has also received flak for exporting vaccines to other countries and not catering to domestic demands. Speaking on the criticism, Foreign Minister Dr. S Jaishankar said that India's capability to produce vaccines at a large scale is a result of "international cooperation" and this is not a "one-way street." India has given vaccines to over 80 nations.
India recorded biggest-ever spike yesterday with 184,372 new cases
Meanwhile, a second coronavirus wave is ripping India apart, overburdening the healthcare infrastructure, and leaving families devastated. On Tuesday, 184,372 fresh infections were reported, marking the biggest single-day spike. The country now has 13.8 million coronavirus cases. The total death toll stands at 172,085 after 1,027 deaths were reported yesterday. India has so far vaccinated 11,11,79,578 people.