AI pilots spot jeep, man on runaway, take-off, avert disaster
AI pilots spot jeep, man on runaway, take-off, avert disaster
Feb 15, 2020, 05:46 pm
2 min read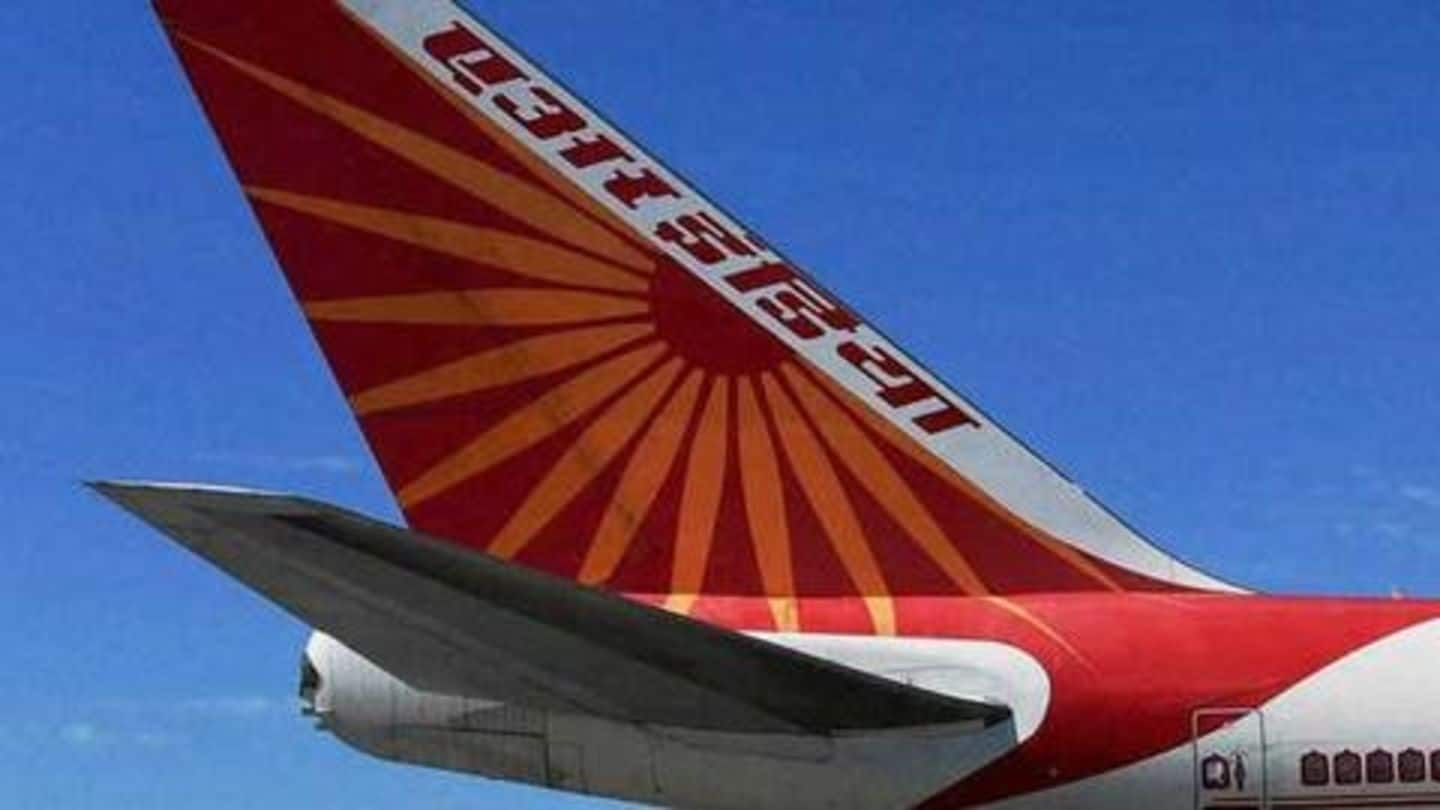 A major disaster was averted this morning at the Pune airport when pilots, flying an Air India flight, spotted a jeep and a man on the runaway. Caught off-guard, the pilots carried out an early take-off, after which the tail of the aircraft struck the ground. The tail-strike was the only damage this episode caused and the flight then landed in Delhi safely.
Aircraft was pulled up at slower speed than usual
The Airbus A-321 aircraft carried 180 people, was due to take-off and had reached the speed of over 222 kmph. Just then, the pilots witnessed that the runway wasn't without hindrances. As a result, they pulled up at a slower speed than usual. Due to the tail strike, the fuselage of the aircraft was damaged and it has been withdrawn from service.
Insufficient speed made the take-off turbulent
As per Indian Express, the less speed stopped the plane from taking off immediately, and it left the ground after being rotated continuously. Data from Flightradar24 said that when aircraft was at a speed of 161 knots, it was at a height of 1,975 feet.
DGCA is investigating the matter
Like many other airports in the country, Pune airport also functions as an Indian Air Force airfield. This means operations of the air force happen at the spot frequently. The incident is being probed by the aviation regulator, Directorate General of Civil Aviation (DGCA) and it has asked Indian Air Force (IAF) to keep the recording of Air Traffic Control safe.
Air India advised to speak with Pune ATC: DGCA
"Air India has been advised to coordinate with Pune air traffic control to find out any markings on the runway and communications have been sent to IAF for the preservation of ATC recordings for investigation," a senior DGCA official told the daily.
Meanwhile, Dhananjay Kumar, spokesperson of the national carrier, said the aircraft was supposed to operate towards Srinagar but it contained marks "towards the empennage area". "This aircraft had arrived from Pune on AI852. CVR (cockpit voice recorder) and SSFDR (solid-state flight data recorder) readouts would be carried out and the findings shared appropriately," he went on, reiterating that the aircraft isn't operational currently.