#JEE2019: 6 last day preparation tips for JEE Advanced candidates
#JEE2019: 6 last day preparation tips for JEE Advanced candidates
Written by
Ramya Patelkhana
May 26, 2019, 01:14 pm
3 min read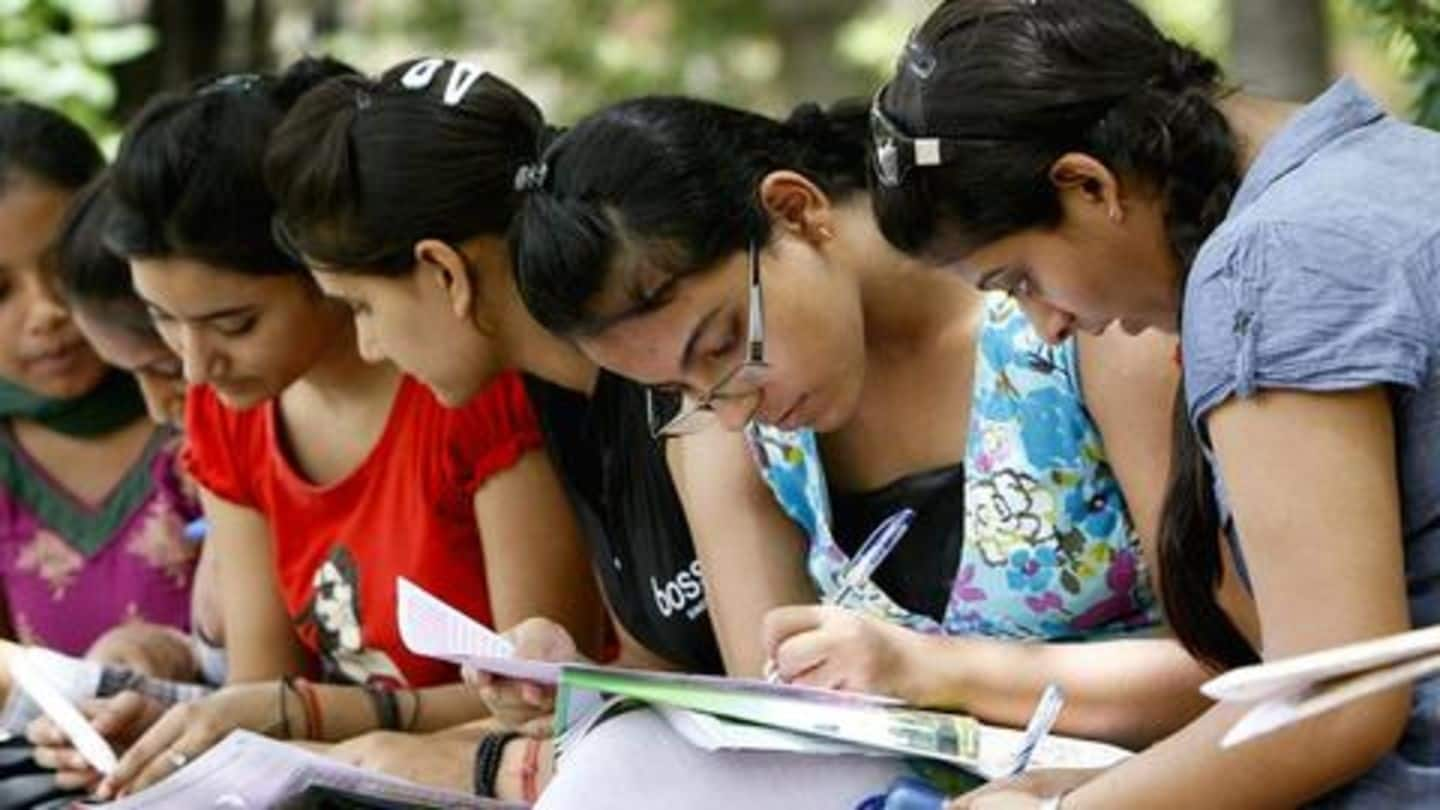 The Joint Entrance Examination (JEE) is the most difficult engineering entrance exam for admission to top technical institutes. JEE comprises Main and Advanced exams. While the JEE Main was conducted twice (January and April) this year, the JEE Advanced, which is the gateway to admission to IITs, is scheduled to be held on 27 May. Here are 6 last day tips for candidates.
Start early, have a plan; start revision with easy topics
A day before JEE-Advanced, students must create a schedule for revising each subject as per the difficulty level, ensuring they have sufficient time to cover all topics. They should have all the required study material to avoid trouble. Also, they can start by revising topics/subjects they find easier to cover more syllabus in less time so that they have enough time for difficult topics/subjects.
Do not study topics in detail, focus on revision
Aspirants must thoroughly revise all the topics in Mathematics, Physics, and Chemistry. They shouldn't skip any topic but concentrate more on important topics/concepts as per weightage. Students shouldn't study topics in detail; at the last-minute, revision keys or self-prepared notes are useful for quick revision. They can solve at least one mock test/previous paper to familiarize with the pattern, only if they have time.
Some important topics to cover in each subject
According to FIITJEE expert Ramesh Batlish, important topics are: Physics: Modern Physics, Mechanics, Fluids, Electromagnetic Induction, Waves and Sounds, Optics, Heat, and Thermodynamics. Chemistry: Qualitative Analysis, Coordination Geometry, Chemical Bonding in inorganic chemistry, Electrochemistry, Thermodynamics, Chemical Equilibrium in physical and organic chemistry. Mathematics: Quadratic Expressions and Equations, Complex Numbers, Probability, Vectors, and 3D Geometry, Matrices in algebra, Application of Derivatives, Definite Integral in calculus.
#4: Do not forget to go through important formulas
It is also important for candidates to go through or revise formulae, theorems, and reactions thoroughly. They can try jotting down all the important formulas they know to test how well they remember; they should identify any mistakes and avoid repeating them in the exam.
Do not learn anything new topics on the last day
Also, candidates should not learn any new topics or refer to any new books a day before the JEE Advanced test. Learning anything new should be avoided as it might lead to confusion and also increase the stress and burden on students. Instead, JEE Advanced aspirants should focus on what they have already studied, focus on their strengths, and have confidence in themselves.
#6: Do not stress yourself; stay relaxed, get sufficient sleep
On the last day, candidates must avoid studying continuously for long and stop stressing. They should eat healthy/light food, stay relaxed, and get sufficient sleep. They should sleep early and wake up early on the exam day and do a quick revision only if possible.