Things to know about Tablighi Jamaat chief Maulana Saad
Things to know about Tablighi Jamaat chief Maulana Saad
Apr 03, 2020, 01:23 am
3 min read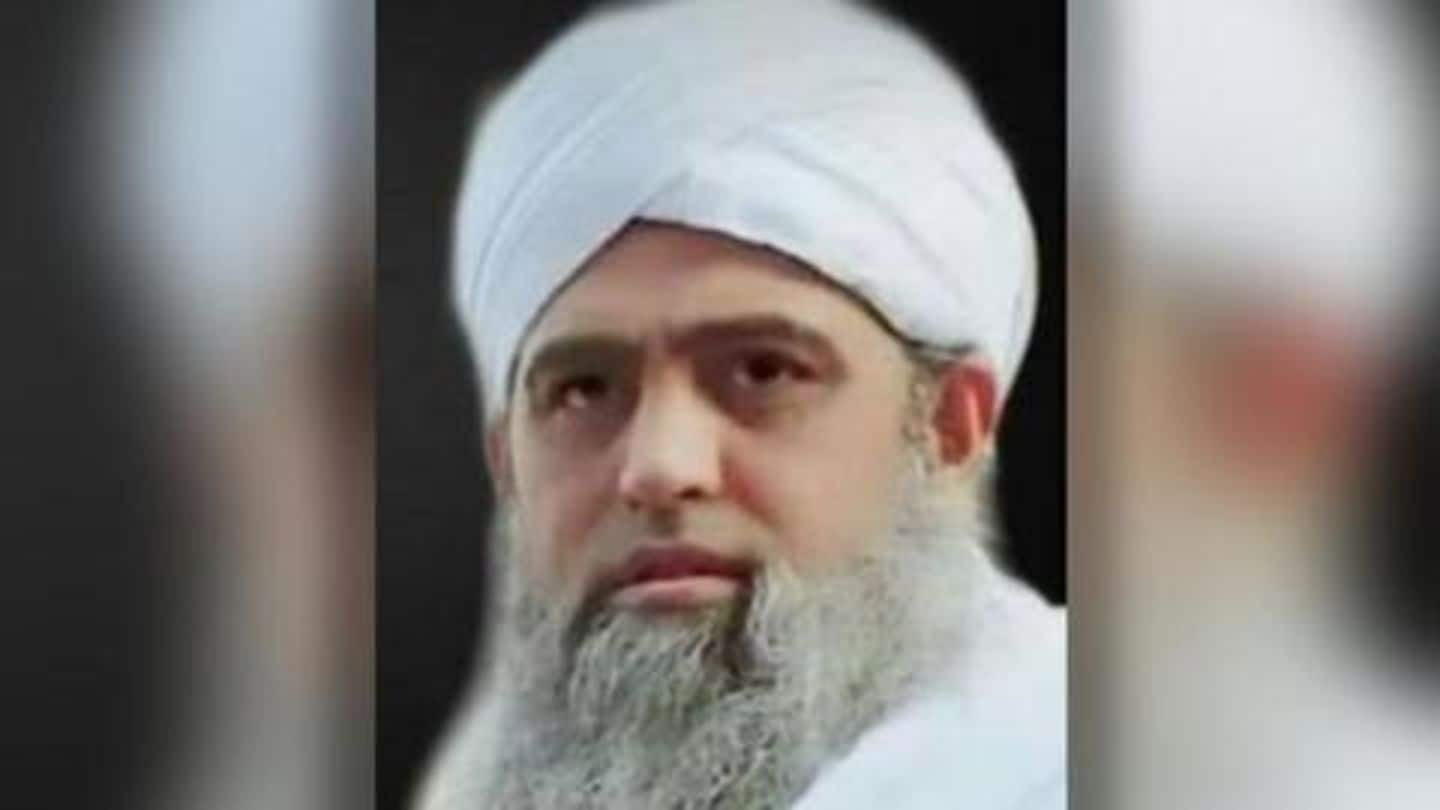 An event organized by an Islamic group, Tablighi Jamaat, in March is giving sleepless nights to authorities as it became a coronavirus hotspot in the country. Possibly infected with COVID-19, the attendees traveled miles setting off fears of community transmission. At the center of this storm is Maulana Saad Khandhlawi, the absconding chief of Jamaat. Here are things you should know about him.
He is great-grandson of Jamaat's founder
Saad was born on May 10, 1965, in Western Uttar Pradesh's Kandhla town. His great-grandfather Muhammad Iliyas was the founder of Jamaat. A largely apolitical organization, the Jamaat promotes tenets of Islam as taught by Prophet Mohammad like Kalimah (declaration of faith), Salat (five times prayers), Ilm-o-Zikr (knowledge), Ikraam-e-Muslim (respect of Muslim), Ikhlas-e-Niyyat (sincerity of intention) and Tafrigh-i-Waqt (sparing time).
He received education from his father, then went to Deoband
After receiving his initial education from his father, Saad got degrees from Deoband's Darul Uloom, a celebrated seminary. He then continued his education in Delhi. Saad remained the head of Shura, the central consultative council of the body, between 1995 and 2015. On November 16, 2015, Saad became the chief of Tablighi Jamaat, but his elevation was controversial, to say the least.
Saad appointed himself as chief of Jamaat, miffed many
As per reports, the chief of Jamaat is elected by Shura and is appointed for life. But in Saad's case, he appointed himself as the chief apparently because he was not happy with a new Shura that had 13 members. There's another faction led by Maulana Mohammad Zaihairul and both teams find it difficult to see eye to eye.
Saad disrespected elders and scholars, claimed another cleric
"He insulted the elders, scholars and the members of the Shura. The Amir (chief) is elected on the advice of the Shura but he (Maulana Saad) did not pay heed to any orders of the supreme council," Maulana Idris of Shamli told IANS.
Not everyone is happy with Saad
Since he started heading the organization, Tablighi Jamaat has run into several controversies. In fact, Darul Uloom issued a fatwa against Saad over his interpretations of the holy Quran. But if his family is to be believed, Saad has a cult following, though he prefers to keep a low profile. Saad's relative, one Maulana Badrul Hasan said he draws crowds in his home town.
Saad respects government, claimed his relative
Hasan said the family received a piece of land from 14th-century ruler Muhammad bin Tughlaq, and asserted that Saad is not a fugitive. In fact, Saad always respects the government's actions and orders, Hasan said and added the former hasn't received a copy of FIR filed against him yet. Notably, Saad lives in Nizamuddin Basti in Delhi and has three sons and one daughter.