All about the "mystery woman" who arranged EU delegation's Kashmir-visit
All about the "mystery woman" who arranged EU delegation's Kashmir-visit
Oct 30, 2019, 05:08 pm
3 min read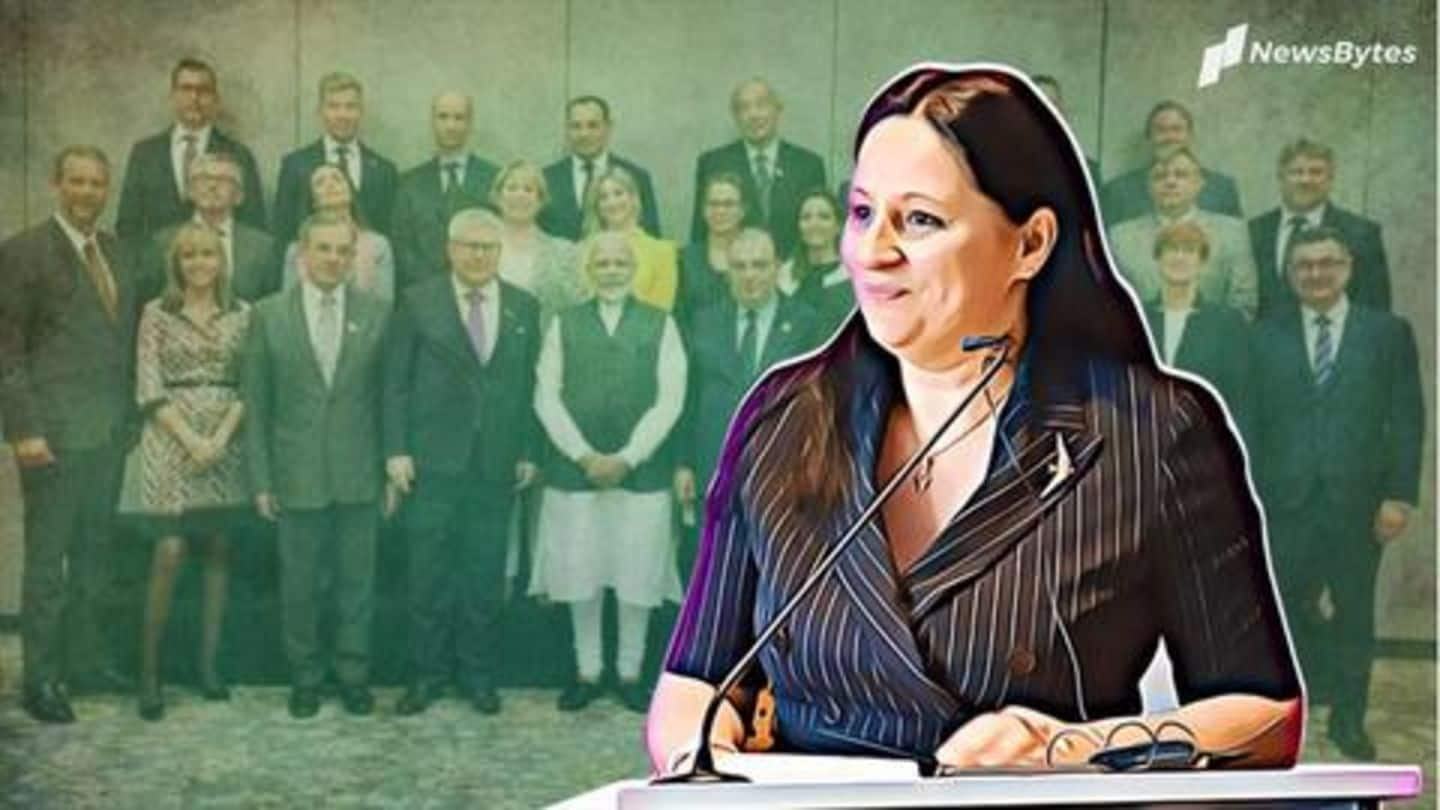 At a time when restrictions haven't been lifted from Kashmir completely, 23 European MPs were given access to the terrorism-infested Valley. The EU delegation toured Kashmir, took a boat ride in Dal Lake, and reported back that they are "with India". Considering that this excursion was "unofficial", questions pertaining to the arrangement were asked. And, we have managed to get some answers. Read on.
It was a paid visit, MEA wasn't involved with it
To be clear, the Ministry of External Affairs wasn't involved with this trip and the MPs traveled in their "private capacity". If you are wondering why would politicians spend money to visit a foreign country, well, they didn't! An NGO named Women's Eco-Nomic and Social Think Tank (WESTT) sponsored their visit. The NGO is headed by one Madi Sharma, who planned everything.
Described as "International Business Broker, Education Entrepreneur, and Speaker", Madi heads the Madi Group. Notably, WESTT is a part of this UK-based group, and claims to be a leading women's think-tank "focussing on the economic, environmental and social development of women". "At a political level it is also lobbying to raise awareness on key issues but never for commercial gain," the NGO describes itself.
Six-year-old WESTT claims it functions across several countries
WESTT claims to be a six-year-old NGO, which was registered on September 19, 2013. It also says it has representation across 14 countries. However, an India Today report suggested its budget is too meager to run operations at this scale. In the last financial year, WESTT received funds to the tune of Rs. 19 lakh, that too purportedly from a single donor.
She doesn't draw any salary, works with "businesses and governments"
Apparently, Madi alias Madhu Sharma doesn't draw any remuneration to keep the NGO's cost minimal. According to her profile, she works with India, South Africa and across Europe with governments and businesses. However, none of the NGO members have links with European MPs. The last meeting WESTT had with the elected representatives was in 2015 in Brussels, on "female entrepreneurship".
WESTT is run by five members, only one works full-time
Further, WESTT claims it has representatives across nations like Belgium, Croatia, France, Poland, the UK, Afghanistan, Bangladesh, China, India, Nepal, Pakistan, and Turkey. But in reality, it is run by just five people. Of them, only one is fully dedicated to it, while others work on a "volunteer basis". Till now, WESTT has not received any funds from any government entity.
Reportedly, no NGO named WESTT runs from Nottingham
The Nottingham address which WESTT listed painted a shoddy picture about it. India Today claimed a local said no such organization ran from his house. Though WESTT's roots are shaky, it didn't stop Madi from making tall claims. In her "invitation" to MPs, she promised they will meet "His Excellency" Prime Minister Narendra Modi. And they did, just before flying to J&K.
How did a "broker" get access to PMO?
Madi's penchant towards Kashmir became known when she wrote an article titled Why demolishing Article 370 is both a victory and a challenge for Kashmiri women for EP Today. And, the way Madi reached out to MPs earlier this month, arranged the trip, and facilitated their meeting with PM Modi shows she has unlimited access. But the question remains: Who asked her to plan this?