Indian Army Day: Why is it celebrated and other details
Indian Army Day: Why is it celebrated and other details
Written by
Siddhant Pandey
Jan 15, 2020, 03:19 pm
2 min read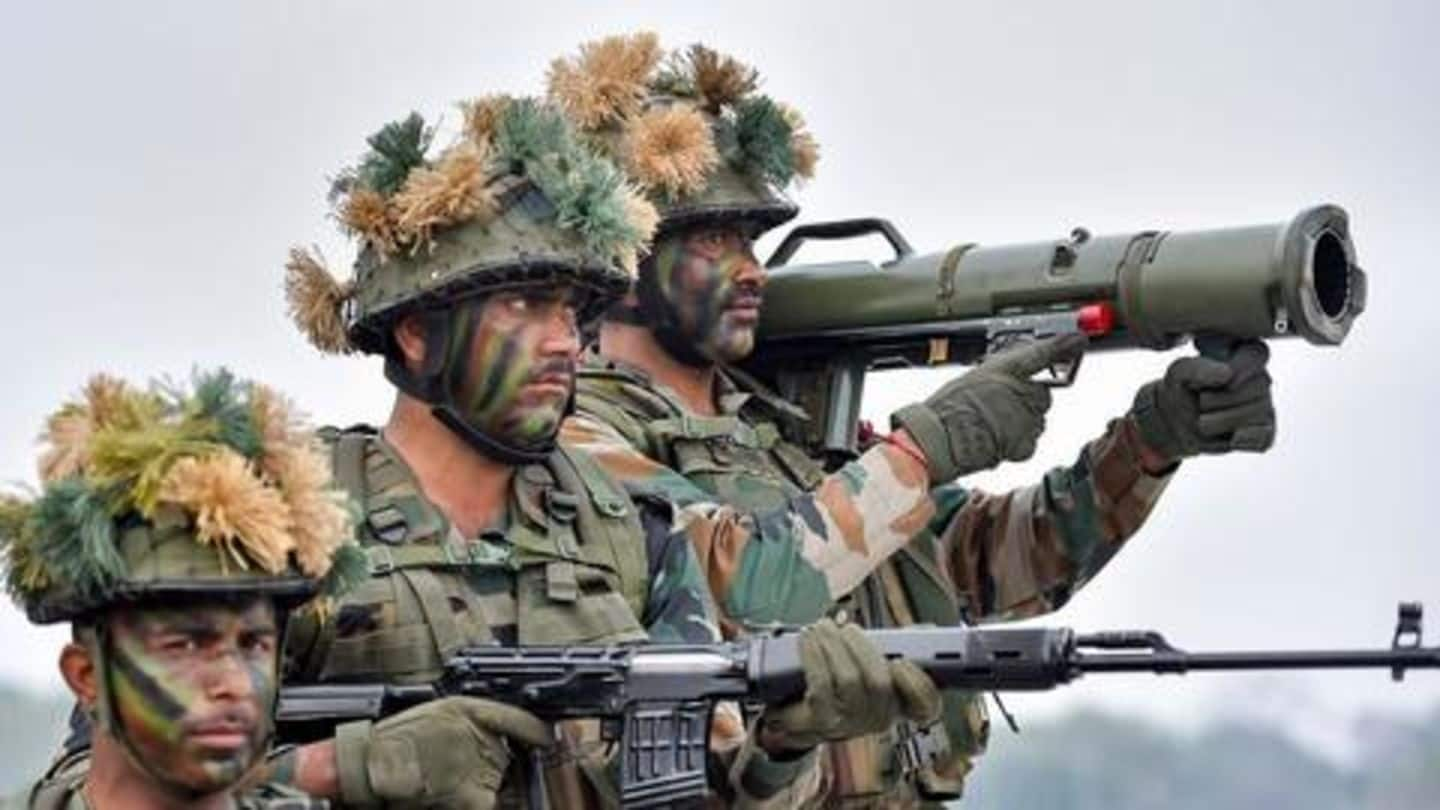 India celebrates its 72nd Army Day today. Every year, the Army Day is celebrated across India on January 15 as a way to honor the country's forces. On this day, the Army also displays its prowess, taking out parades to exhibit its arsenal. But, why is the day celebrated and why specifically on January 15? Here are some of your questions answered.
Here's why Indian Army Day is celebrated
Even after India's independence, the Army wasn't headed by an Indian Commander-in-Chief until 1949. General Robert McGregor Macdonald Lockhart headed the force from August 15-December 31, 1947, followed by General Francis Robert Roy Bucher. On January 15, 1949, then-Lieutenant General KM Cariappa took charge of the Army from General Bucher, marking the transfer of power over the forces from the British to Indians.
Born on January 28, 1900, Field Marshal Kodandera "Kipper" Madappa Carriappa was the Indian Army's first Indian Commander-in-Chief. He joined the British Indian Army in 1919 and was among the first batch of King's Commissioned Indian Officers. He led the Indian forces in the 1947 Indo-Pak war and handled the apportionment of the Army between the countries during Partition.
Cariappa honored with 'Field Marshal' rank in 1986
Cariappa retired as the Army Chief in 1953, and went on to serve as the High Commissioner of India in Australia and New Zealand till 1956. In 1986, he became the second person to be honored with the rank of Field Marshal after Sam Manekshaw.
How is the Army Day celebrated?
Although Army Day is celebrated across all Army Command headquarters in India, the main event is held at Delhi's Parade Ground where soldiers take out a parade and are accorded Sena medals for their service. The Army also exhibits its arsenal at the event. This year, it will showcase BrahMos Missiles, BLT T-72 'Bharat Rakshak' tank, Advanced Light Helicopters, and the 155mm Soltum Gun.
Indian Army is world's second-largest army
Since it was formed by the East India Company in 1776, the Indian Army has become one of the largest armed forces in the world. With over a million troops, the Indian Army is the world's second-largest army after China's People's Liberation Army. In terms of power, the Indian Army is ranked fourth in the world after the United States, China, and Russia.