Tibetan protesters detained from hotel where Xi Jinping will stay
Tibetan protesters detained from hotel where Xi Jinping will stay
Oct 11, 2019, 02:11 pm
2 min read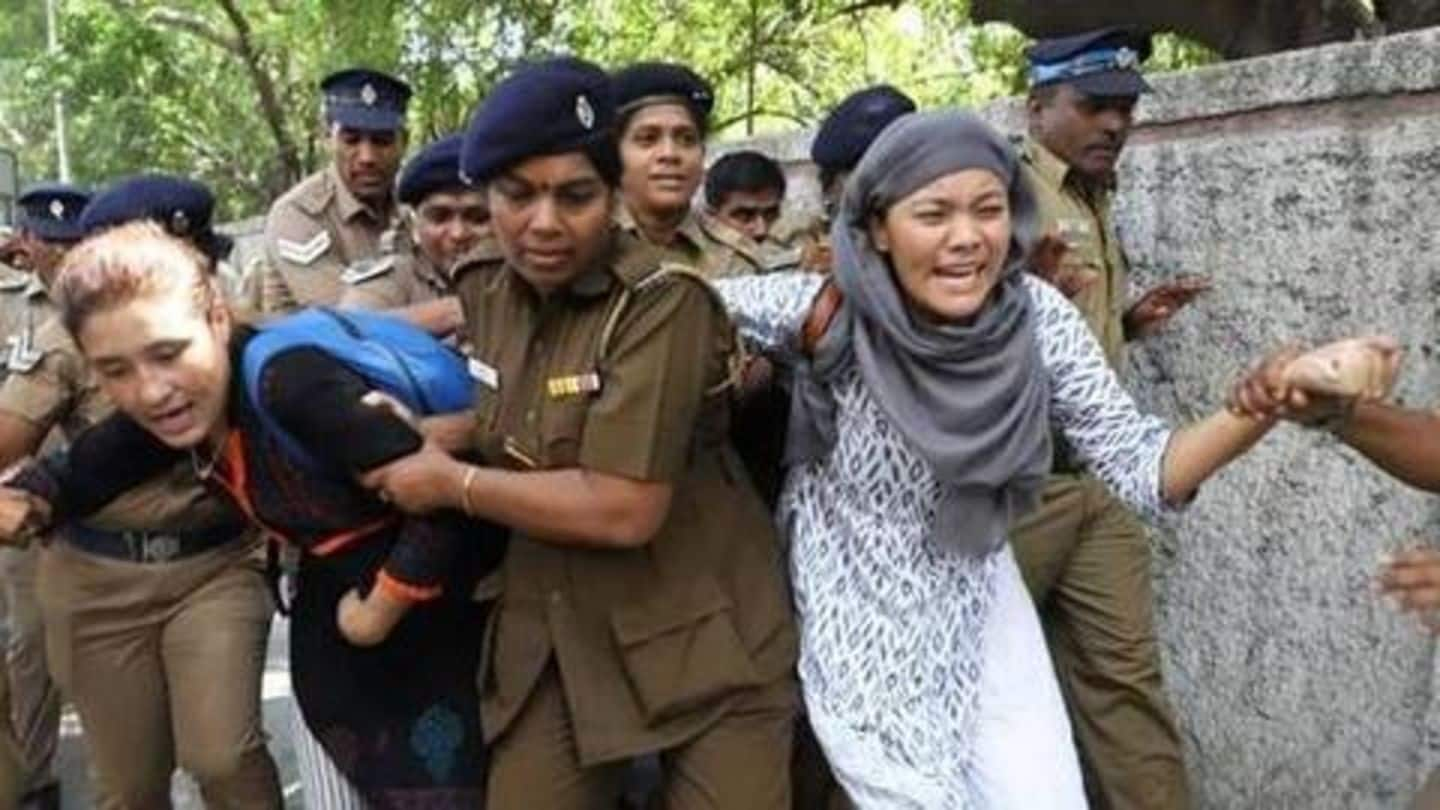 Tamil Nadu police have detained five Tibetan students from the hotel where Chinese President Xi Jinping will be staying during his two-day visit to India. Xi and Prime Minister Narendra Modi are holding their second informal summit today and tomorrow. For the important meeting, aimed at strengthening ties between both neighbors, PM Modi landed in Chennai a short while ago. Here are more details.
Students staged protest outside hotel, raised "Free Tibet" slogans
The five students were detained for raising "Free Tibet" slogans at the ITC Hotel. They held protest flags and were taken away by the police. Notably, all Tibet protesters have come under scrutiny in Chennai and other parts of the state, before Xi's high-profile visit. On Tuesday, a Tibetan assistant professor named Tenzin Norbu was arrested and sent to judicial remand.
A renowned writer-activist has also been arrested
Apart from the aforementioned people, eight other members of the Tibetan community were arrested by police recently. These include Tenzin Tsundue, a noted writer-activist, who had planned a protest against Xi. Tsundue is an alumnus of Chennai's Loyola College and was picked up on Sunday. The seven others who were arrested had come from Delhi for the "protest" but in vain.
All the action will take place at Mamallapuram
As it turns out, Xi will only spend some hours in Chennai. The summit will take place at Mamallapuram, a coastal town some 56 km away from the state capital. This town, declared a heritage site by UNESCO, has ties with Chinese dating back to centuries. It was a part of China's Silk Route and served as a gateway for trade.
The visit comes amid Xi's Kashmir barbs
Xi's visit comes merely days after he commented on Kashmir and told Pakistan's Prime Minister Imran Khan that China supports "its core interests". Though India rebuked him for interfering in internal matters, his statement led to some awkwardness before the summit. Both heads of the countries will discuss issues like trade, border, and defense but won't sign memorandums as it's an informal summit.