Xi Jinping says he's "watching" Kashmir, India gives stern reply
Xi Jinping says he's "watching" Kashmir, India gives stern reply
Oct 10, 2019, 09:22 am
3 min read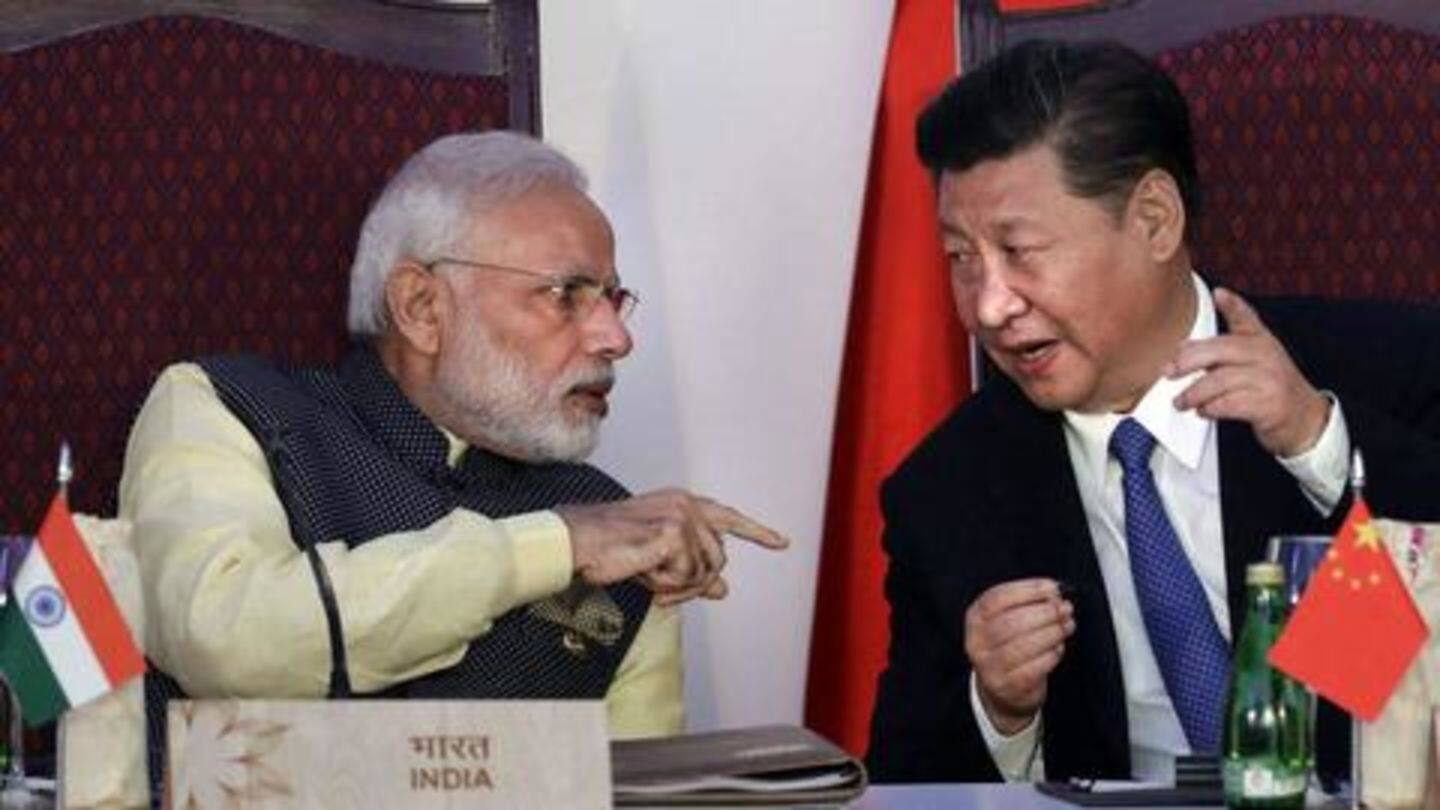 India has taken a strong offense at Chinese President Xi Jinping's remarks on Kashmir, which he made on Wednesday during his meeting with Pakistan's Prime Minister Imran Khan. Apparently, Xi said he will support Pakistan in issues related to its "core interests". As soon as his statement surfaced, New Delhi said it doesn't appreciate the interference of other countries in its "internal matters".
In meeting with Khan, Xi commented on Kashmir
Xi and Khan met in Beijing where the former made the controversial remarks. As per state-run Xinhua News Agency, the Chinese President told Khan that "right and wrong" in the matter were clear. But he added that both parties should "resolve" the dispute peacefully. To note, Islamabad has been fuming since India withdrew the special status of Jammu and Kashmir in August.
Pakistan's "all-weather ally" China supported its claims many times
As it turns out, China has been backing Khan's claims of widespread atrocities in the valley. In fact, it was due to this "help", that the United Nations Security Council held a "closed-door" meeting on Kashmir in August. Though he tried with all his might, Khan couldn't garner international support. Last month, he said he was disappointed with global leaders for "ignoring" Kashmir.
Other countries should not comment on India's internal matters: MEA
After Xi's words stirred a controversy, External Affairs Ministry's spokesperson Raveesh Kumar said India saw the news report. "India's position has been consistent and clear that Jammu and Kashmir is an integral part of India. China is well aware of our position. It is not for other countries to comment on the internal affairs of India," Kumar said.
Later this week, Xi is coming to India
Interestingly, Xi's remarks come at a time when he is visiting India for the second informal summit on October 11 and 12. About the event, New Delhi said that Prime Minister Narendra Modi and Xi will discuss varied issues. Meanwhile, Chinese envoy to India Sun Weidong tweeted, "Hope their strategic guidance and friendship will usher China-India ties into a new chapter."
Despite Xi's remarks, Kashmir won't be discussed at summit
According to HT, the reorganization of J&K will not come up during talks in Chennai, where the informal summit is being held. If Xi raises the matter, India will reiterate its stand. "The issue of having a discussion on this matter with anybody doesn't arise...There is no scope for a third country to discuss or mediate there," a source told the daily.