Chinese President Xi Jinping will visit India on October 11-12
Chinese President Xi Jinping will visit India on October 11-12
Oct 09, 2019, 11:11 am
3 min read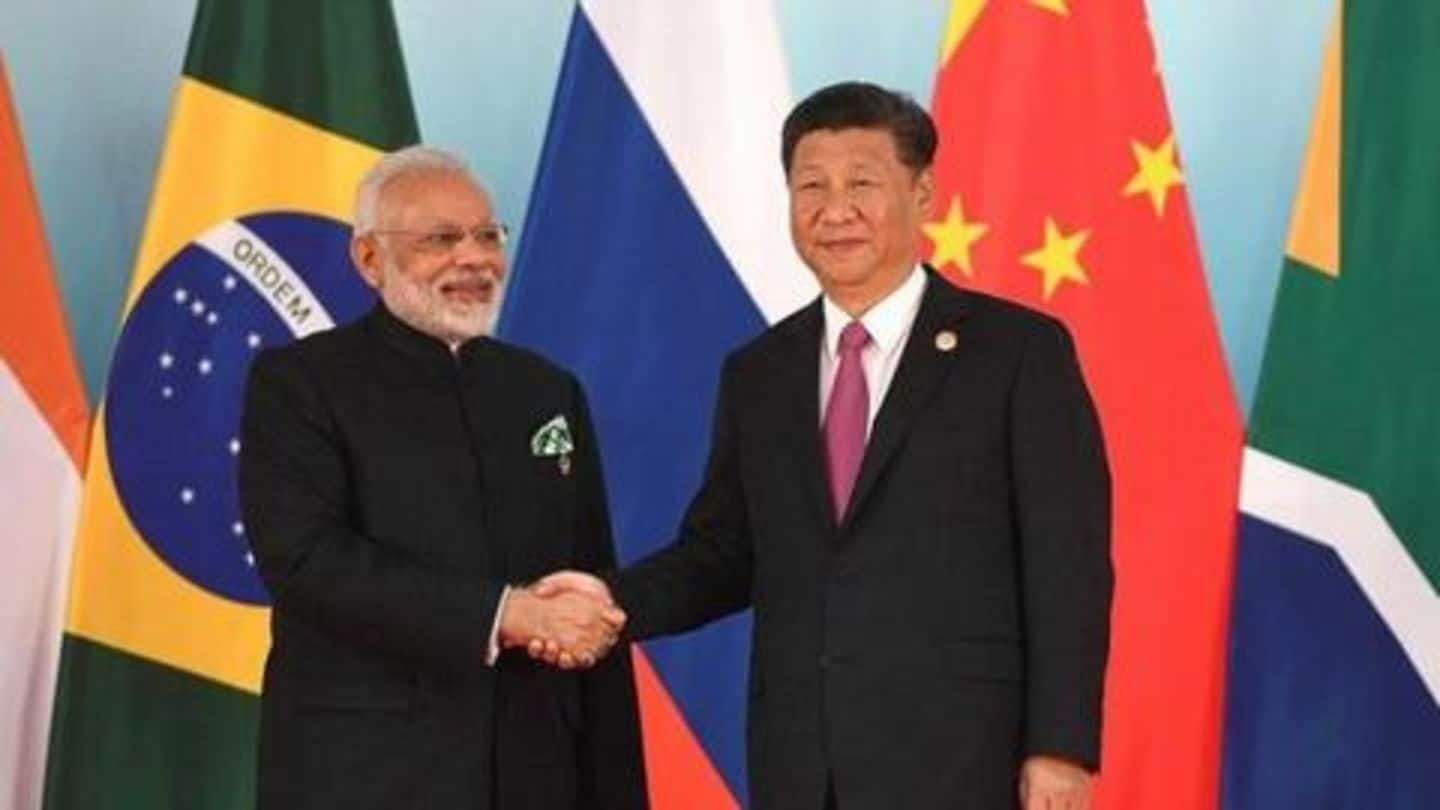 Putting an end to days of suspense, New Delhi on Wednesday announced that Chinese President Xi Jinping will be visiting India on October 11 and 12 for the second informal summit. The event will provide an opportunity to both leaders, Prime Minister Narendra Modi and Xi, to discuss issues of bilateral, global, and regional importance. Hopefully, this meeting will deepen India-Sino ties.
A statement from Chinese official almost derailed the summit
Xi's visit to India was being planned for weeks now, but in the last couple of days, China's stand on Jammu and Kashmir threw it under the bus. Not long ago, Chinese Ambassador to Pakistan Yao Jing had said Beijing would support Pakistan and work to ensure Kashmiri residents get fundamental rights. Kashmir has been brewing with tensions after Centre revoked Article 370.
India took offense at what Jing said, sought clarification
On Saturday, India protested against Jing's words and saw it as Chinese interference in "internal matters". New Delhi even sought clarification from China and reminded that these words contradict the spirit of the proposed summit. Subsequently, in what seemed like an attempt from China to do damage control, Chinese Foreign Ministry spokesperson Geng Shuang "called on India and Pakistan" to solve issues bilaterally.
Yesterday, Chinese ambassador to India explained why ties are important
In fact, on Tuesday, Chinese Ambassador to India Sun Weidong wished Indians on Dussehra. Taking to Twitter, he said that economic and trade cooperation between both countries is essential. "With 2.7 billion combined population, the potential is huge for Sino-Indian economic and trade cooperation. 1,000 Chinese companies operate in India with $8 billion cumulative investment and 200,000+ local jobs created," he tweeted.
Repeatedly, Weidong has been talking about improving India-Sino ties
In fact, on Monday too, he tweeted that India-Sino ties have made progress under the guidance of PM Modi and Xi. And on Sunday Weidong, who also served as Chinese envoy to Pakistan, wrote, "Since Wuhan Informal Summit, the relations have witnessed steady progress. Glad to see our leaders' consensus be transformed into cooperation fruits. Hope more impetus for our friendship."
After Wuhan, Xi and PM Modi will meet in Chennai
The Wuhan Summit, which was mentioned by Weidong, happened on April 27 and 28 last year, months after armies of both nations engaged in 73-day-long standoff in Doklam. The upcoming summit will take place in Mamallapuram, a coastal town near Chennai. As per reports, Xi and PM Modi will pay a visit to temples and heritage sites built by Pallav dynasty in 7th-8th centuries.
Weidong hoped a new chapter begins this week
Chinese President Xi Jinping will visit India from October 11th to 12th for the 2nd Informal Summit with Prime Minister Narendra Modi at Chennai. Hope their Strategic guidance and friendship will usher China-India ties into a new chapter.

— Sun Weidong (@China_Amb_India) October 9, 2019
During informal meeting, MoUs won't be signed
Though the meeting is crucial, no MoUs or joint communique will be signed by the leaders as this is an informal meeting, sources told ANI. Xi will be accompanied by Chinese Foreign Minister Wang Yi and Politburo members. While there are no plans to discuss Kashmir, reports said PM Modi would apprise Xi about India's stand if the matter comes up during talks.
Meanwhile, Imran Khan is in China and met Xi
Interestingly, India's announcement comes at a time when Pakistan's Prime Minister Imran Khan is also in China. Today, he is expected to attend the Beijing International Horticultural Exhibition's closing ceremony. "He will meet with President Xi Jinping, Prime Minister Li Keqiang and Chairman Li Zhanshu, and have talks and exchange views, and sign cooperation documents," Geng said about Khan's visit.