Five lady IAS officers who brought positive changes to society
Five lady IAS officers who brought positive changes to society
Written by
Ramya Patelkhana
Sep 27, 2019, 06:05 am
3 min read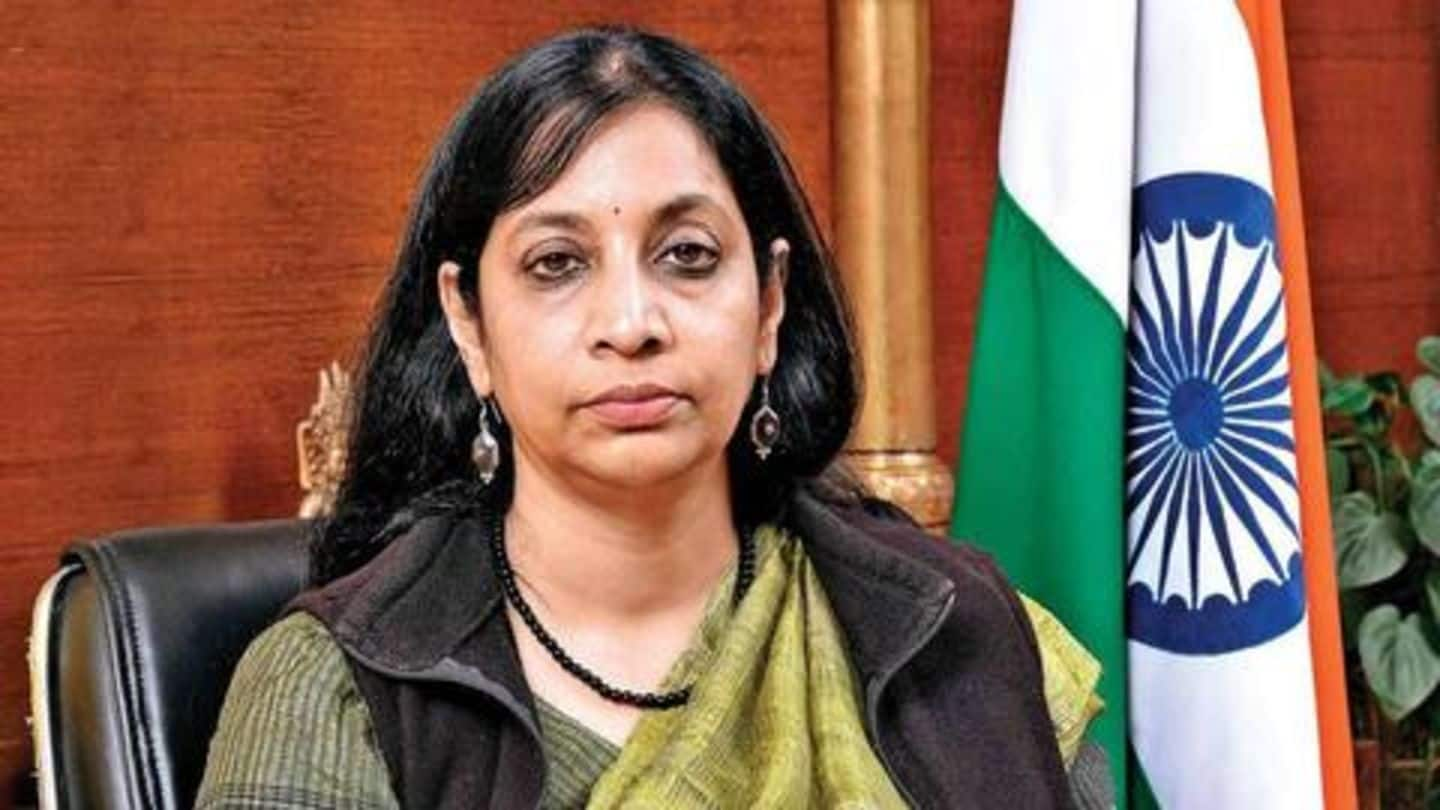 The Indian Administrative Service (IAS) is the country's most prestigious Civil Service and joining the IAS is a dream for many. However, being an IAS officer is tough and needs great commitment. Though there are comparatively fewer women in the IAS, they continue to inspire us with their dedication and commitment. Here are 5 female IAS officers who have brought positive changes to society.
IAS officer Smita Sabharwal, popularly called 'The People's Officer'
Smita Sabharwal, a 2001-batch Telangana-cadre IAS officer, is popularly known as "The People's Officer". She is known for launching "Fund Your City" initiative in Warangal and encouraging people to participate in building infrastructure in Maoist-affected regions. She also changed the education and healthcare scenario of Karimnagar when she was the District Collector. She is currently the Additional Secretary to the Telangana Chief Minister's Office.
Ritu Sain helped Ambikapur become India's cleanest small city
Ritu Sain, a 2003-batch IAS officer of the Chhattisgarh cadre, helped turn the state's Ambikapur city in Surguja district from a stinking place to India's cleanest small city in 2018. When she was the Collector of the Surguja district, she designed a self-sustainable model for collecting, segregating, and managing waste in Ambikapur. She's currently the Director in the Housing and Urban Affairs Ministry.
Rohini Bhajibhakare IAS, first woman Collector of Salem since 1790
Rohini Bhajibhakare, a 2008-batch IAS officer, is the first woman Collector of Tamil Nadu's Salem district since 1790. For the betterment of people, she undertook several measures, including surprise visits to hospitals, keeping in touch through WhatsApp, interacting with school children, regular monitoring of works, listening to people's grievances. She also banned plastic/polythene items on the Collectorate premises and aims to make Salem plastic-free.
Bharathi Hollikeri introduced several people-friendly schemes as Medak District Collector
Bharathi Hollikeri, a 2010-batch IAS officer, is known for launching several people-centric schemes when she was the Collector of Telangana's Medak district. She had brought about many remarkable changes in the education system and also implemented a scheme to provide hygienic food to pregnant/lactating women at primary health centers by linking Anganwadis. Last year, she assumed charge as the District Collector of Telangana's Mancherial.
Aruna Sundararajan spearheaded one of the largest mass e-literacy projects
1982-batch IAS officer Aruna Sundararajan played a key role in setting up Kerala's IT Department in 1998. As Kerala's founding IT Secretary, Sundararajan was instrumental in launching Akshaya project, India's first district-wide e-literacy project, with the goal of making at least one person per family a computer literate in Malappuram. In 2004, Malappuram became India's first e-literate district. She's currently the Union Telecom Secretary.