How this IIT-Madras incubated start-up is reimagining India's construction industry
Published on
Apr 03, 2021, 01:23 pm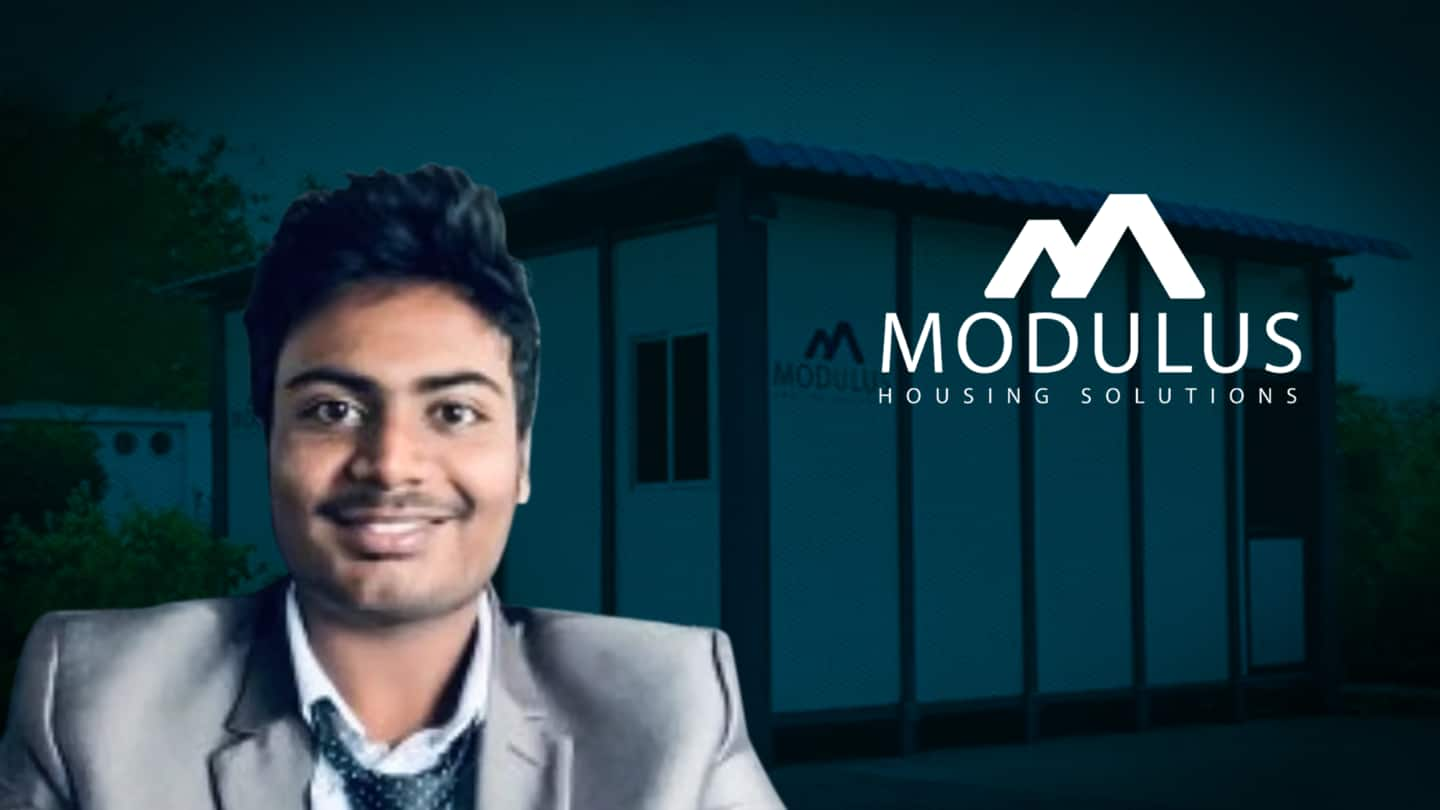 After witnessing the havoc wreaked by the 2015 Chennai floods first-hand, then 22-year-old Shree Ram Ravichandran felt there was a dire need for disaster relief shelters which can be swiftly deployed. Thus began a journey starting up Modulus Housing and designing prefabricated collapsible cabins. In conversation with NewsBytes, Ravichandran shares his journey so far and plans going ahead.
Prefabricated Modulus cabins offer excellent thermal insulation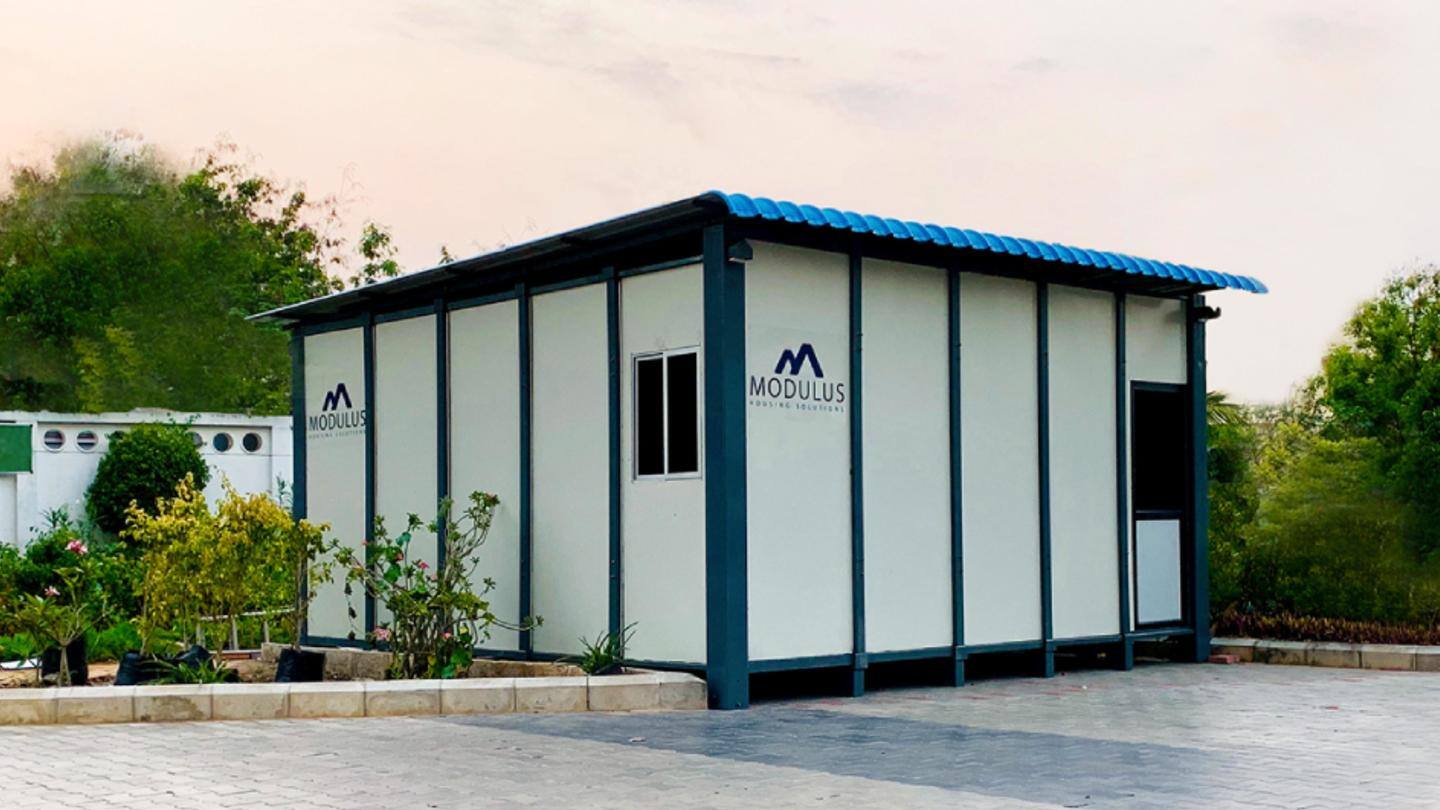 Modulus's products (called cabins) are temporary structures built on an assembly line. Ravichandran says the cabins offer excellent thermal insulation and can be outfitted with solar power and biodigesters. Additionally, the cabins are collapsible, offering up to 20x space saving during transport. He adds that Modulus cabins are ideal for use as small shops, rural clinics, schools, construction site offices, and COVID-19 isolation wards.
Participating in flood relief had a profound impact on Ravichandran
Ravichandran graduated from IIT Madras with a degree in civil engineering. During his sophomore year, he participated in flood relief through the IIT Madras chapter of international NGO Engineers Without Borders. The disaster, and the lack of preparedness it highlighted, had a profound impact on Ravichandran. The idea for collapsible structures which were portable, durable, and swiftly deployable began to take shape.
Ravichandran co-founded Modulus Housing in 2018 with childhood friend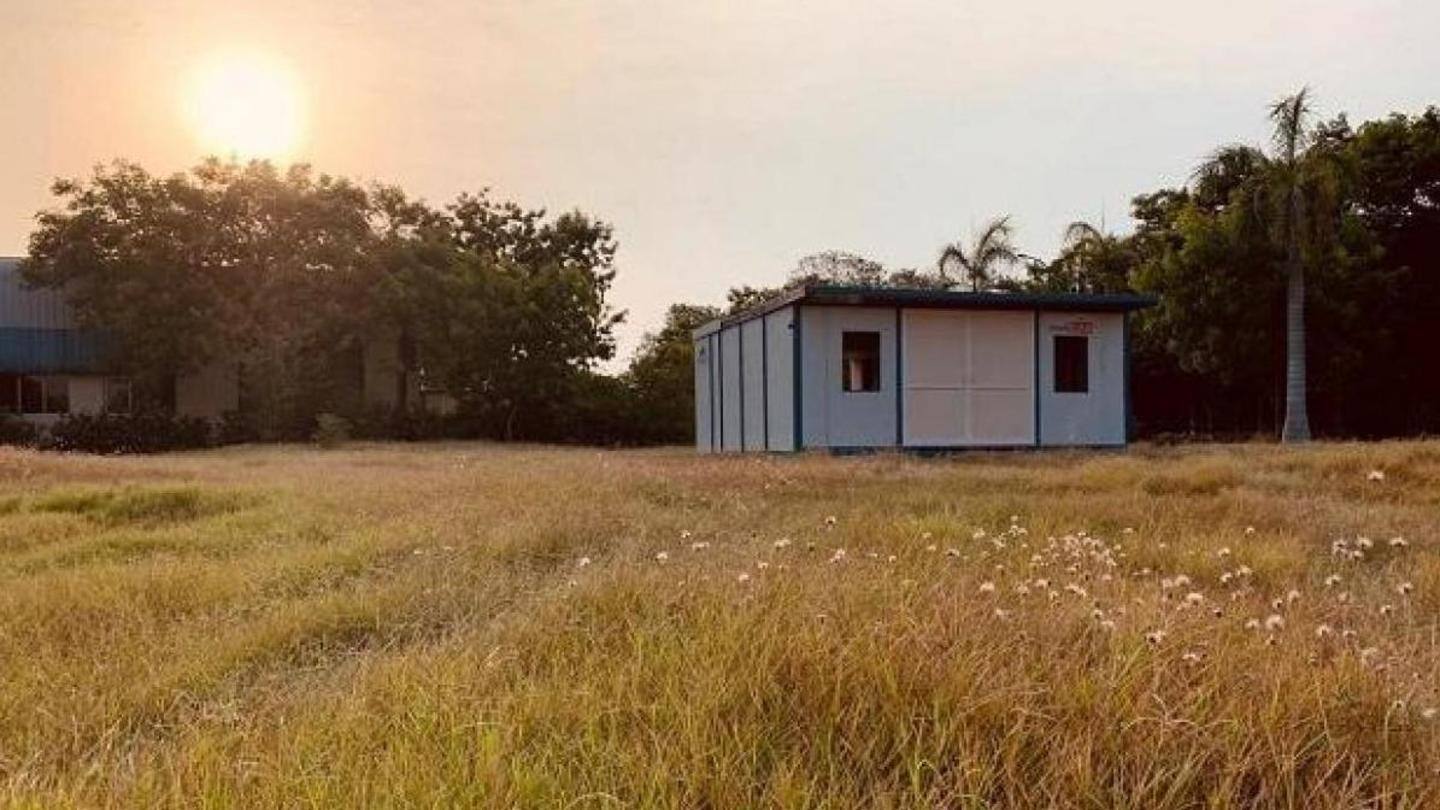 After graduating in 2018, Ravichandran co-founded Modulus Housing with his childhood friend and IIT batchmate Gobinath P. The idea won them several design and business model competitions including six national-level events. Today, Ravichandran manages sales and business development, while Gobinath takes care of operations and supply chain management. The company is incubated at IIT Madras and was funded by the college's Centre for Innovation.
Starting up is a luxury few can afford, says Ravichandran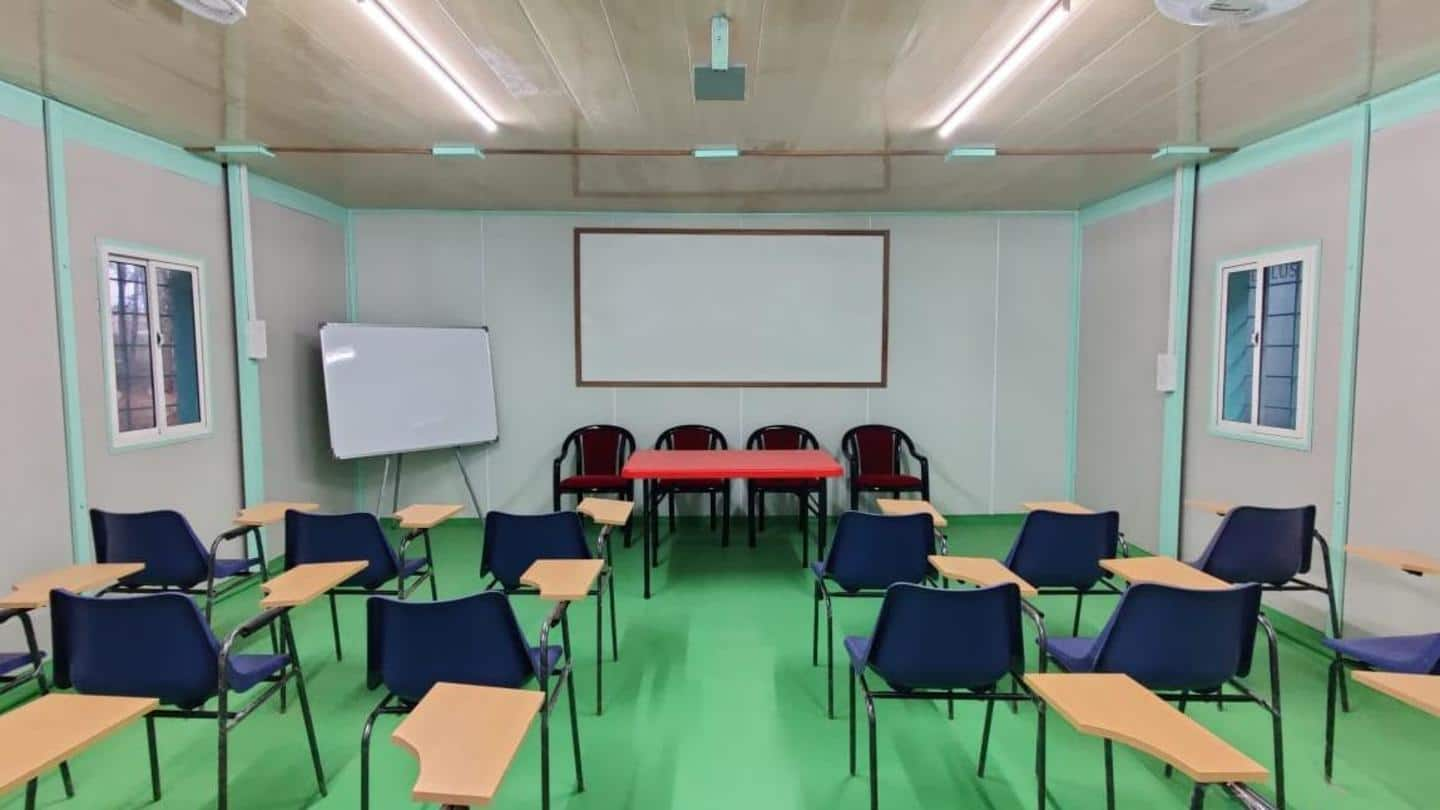 However, Ravichandran's journey hasn't been all smooth sailing until now. Starting up is a luxury only a few can afford, he says. He adds that his supportive family encouraged him to explore entrepreneurship despite having high-paying job offers from multinationals. Explaining his thought process at the time, he said, "If not now, then when?"
Disaster response authorities didn't have budget for preemptive measures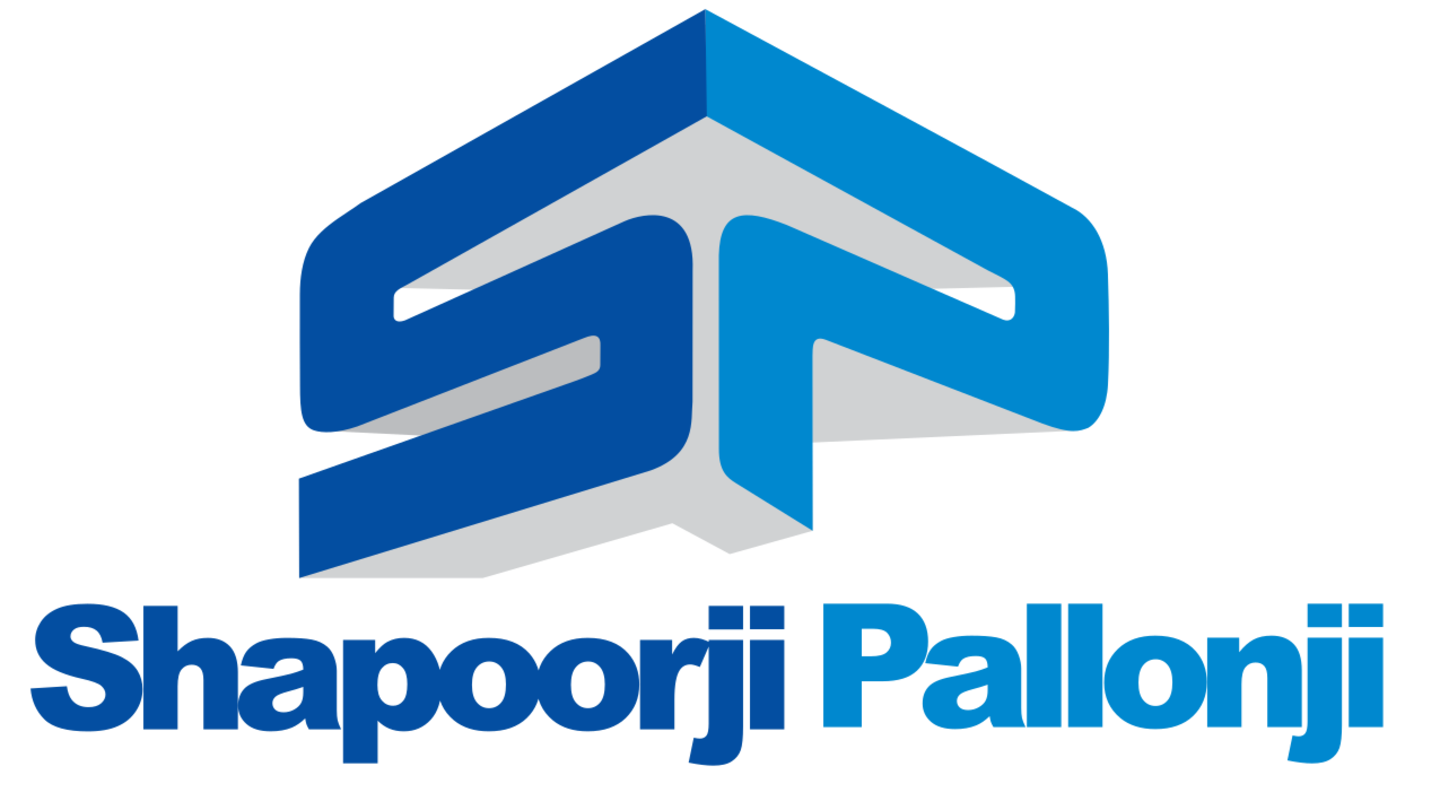 When Ravichandran pitched the prototype to authorities responsible for the country's disaster preparedness, he realized that they didn't have budgets for preparedness at scale. The company then pivoted toward the commercial clients it caters to today, including Shapoorji Pallonji and Larsen & Toubro. Modulus Housing's pre-fabricated product can be erected in a day, which set them apart from conventional construction that takes months.
Portable cabins are pre-certified and require minimal paperwork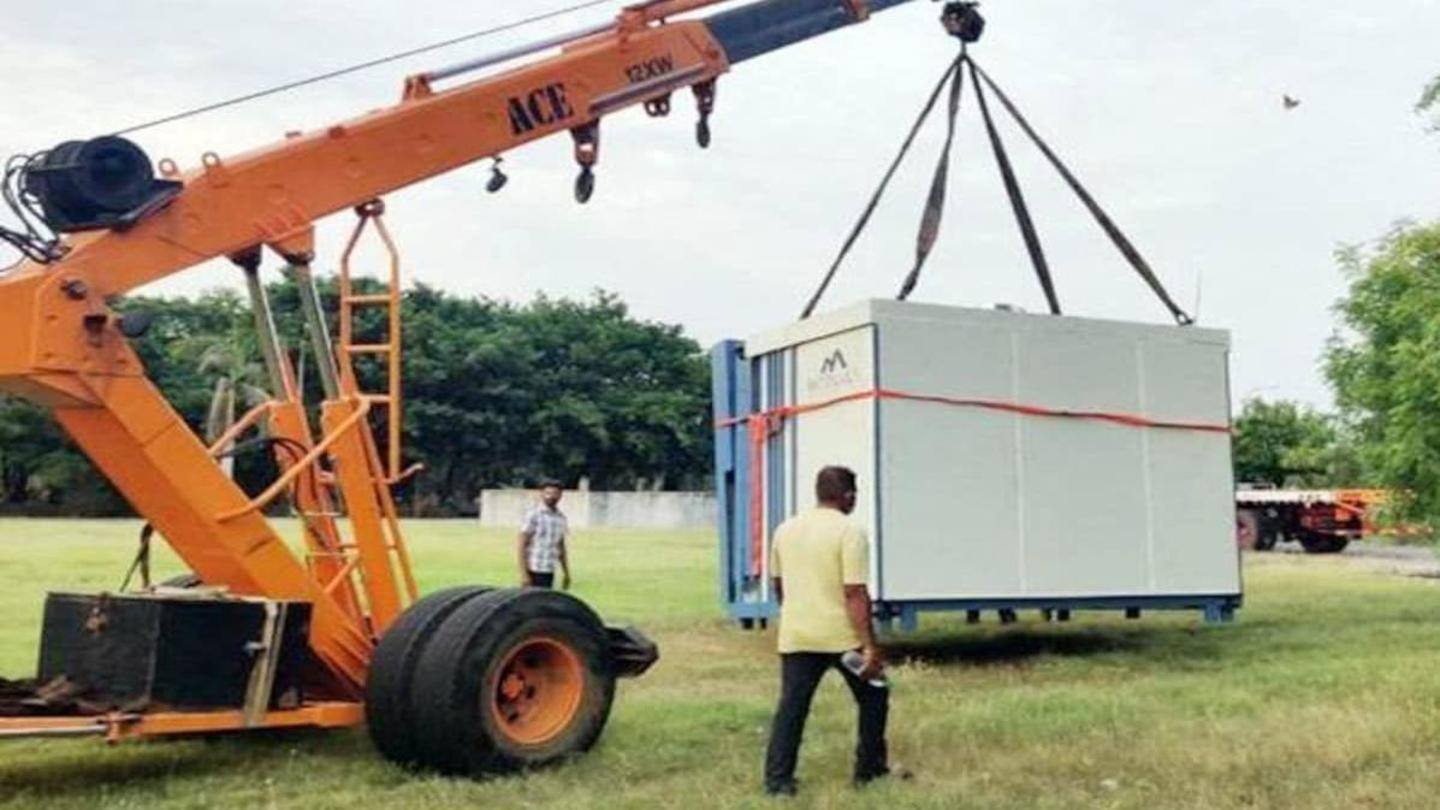 Ravichandran explains that cabins save time and cost overruns associated with conventional construction. They also require minimal paperwork as cabins are pre-certified temporary structures. As the name suggests, Modulus Housing's cabins are fully modular. This means that panels, components, and features are easily replaceable and customizable. Modulus Housing currently offers cabins under three distinct categories, namely AgriCAB, MediCAB and WeCAB.
AgriCAB enables farmers to set up cold storages, micro-factories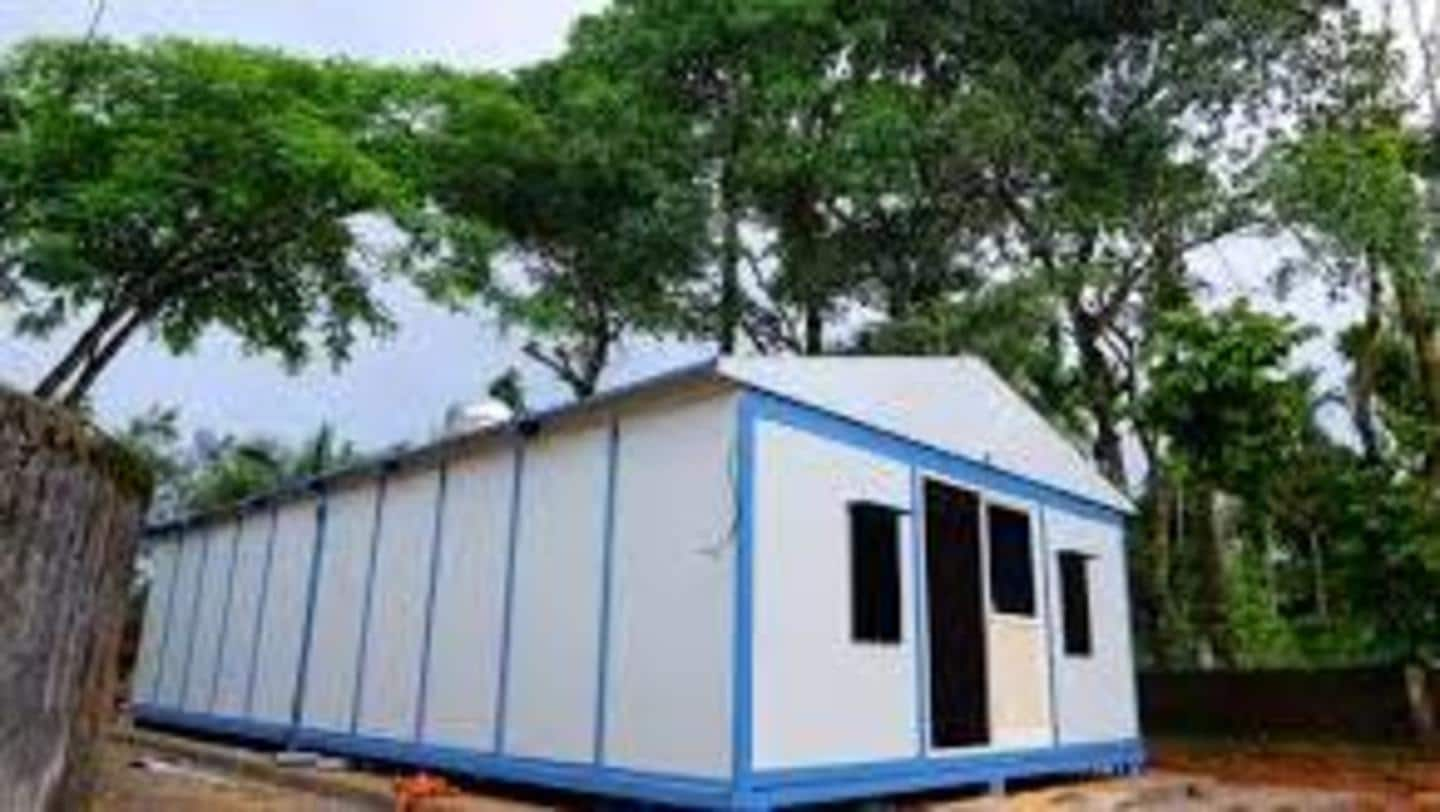 AgriCAB is aimed at farmers wanting to set up small cold storage units or micro-factories for processing harvests. Ravichandran says this variant costs around Rs. 800 to 1,000 per square foot and can be assembled by four people in approximately two hours. When collapsed, the cabin measures 20 feet x 7 feet. Fully expanded cabins can measure 20 feet x 40 feet.
MediCAB could revolutionize rural healthcare infrastructure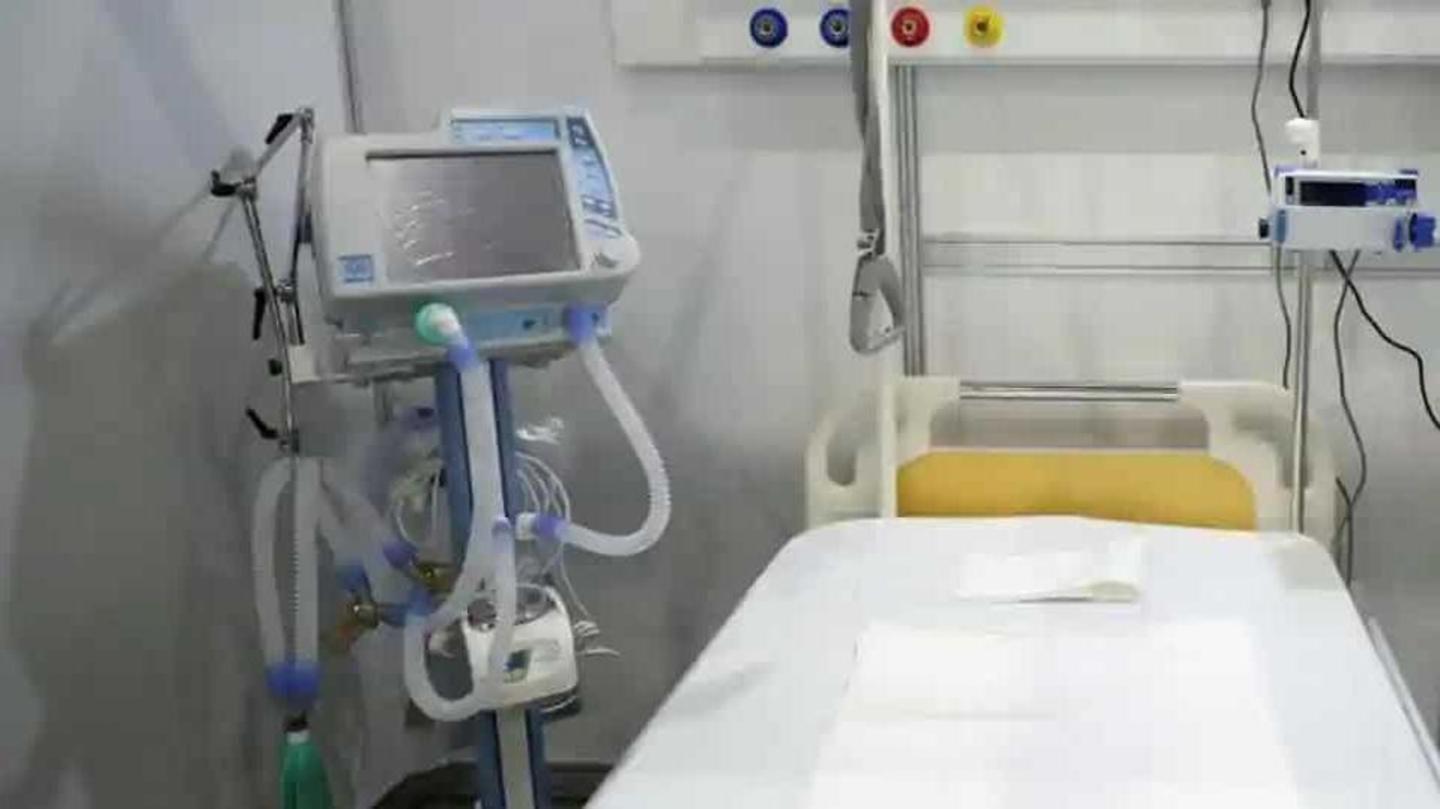 Separately, MediCAB intends to improve rural healthcare infrastructure. Ravichandran says construction in rural areas is fraught with documentation and logistics problems which can be avoided by using temporary cabins. MediCAB cabins can be used as isolation wards and consultation clinics. This product takes six people six hours to assemble and was recently deployed in Kerala with grants from Terwilliger Center for Innovation in Shelter.
WeCAB was originally for post-disaster rehabilitation, now marketed to corporates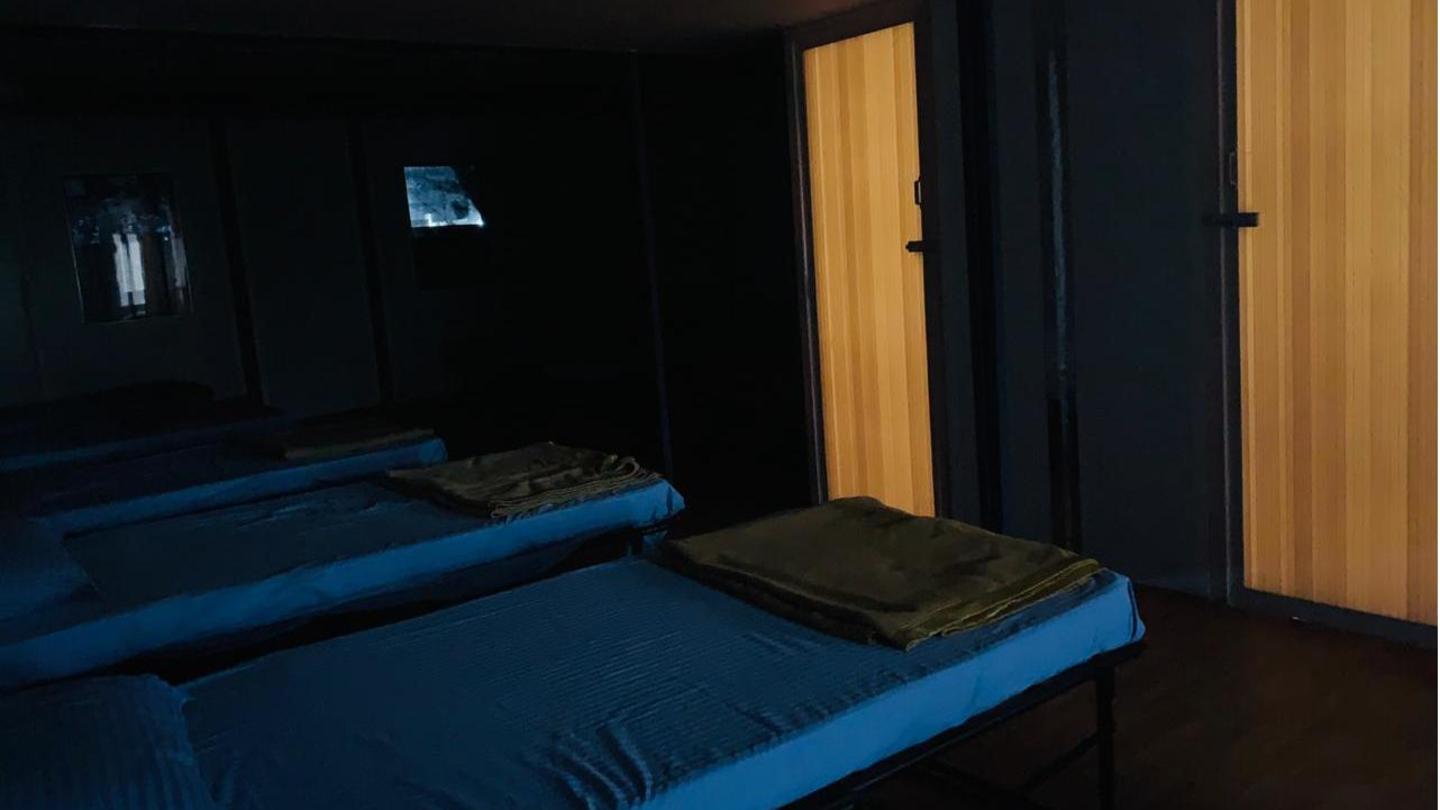 Modulus's third product category called WeCAB was originally developed for post-disaster rehabilitation. The cabin can be collapsed down to a cube measuring 5.5 feet along each edge. Ravichandran says that variant has been superseded by a new product which clients can configure for use as construction site offices, or as weekend getaway houses with ACs and bathtubs as well.
Modulus cabins feature integrated solar-powered fittings and biodigesters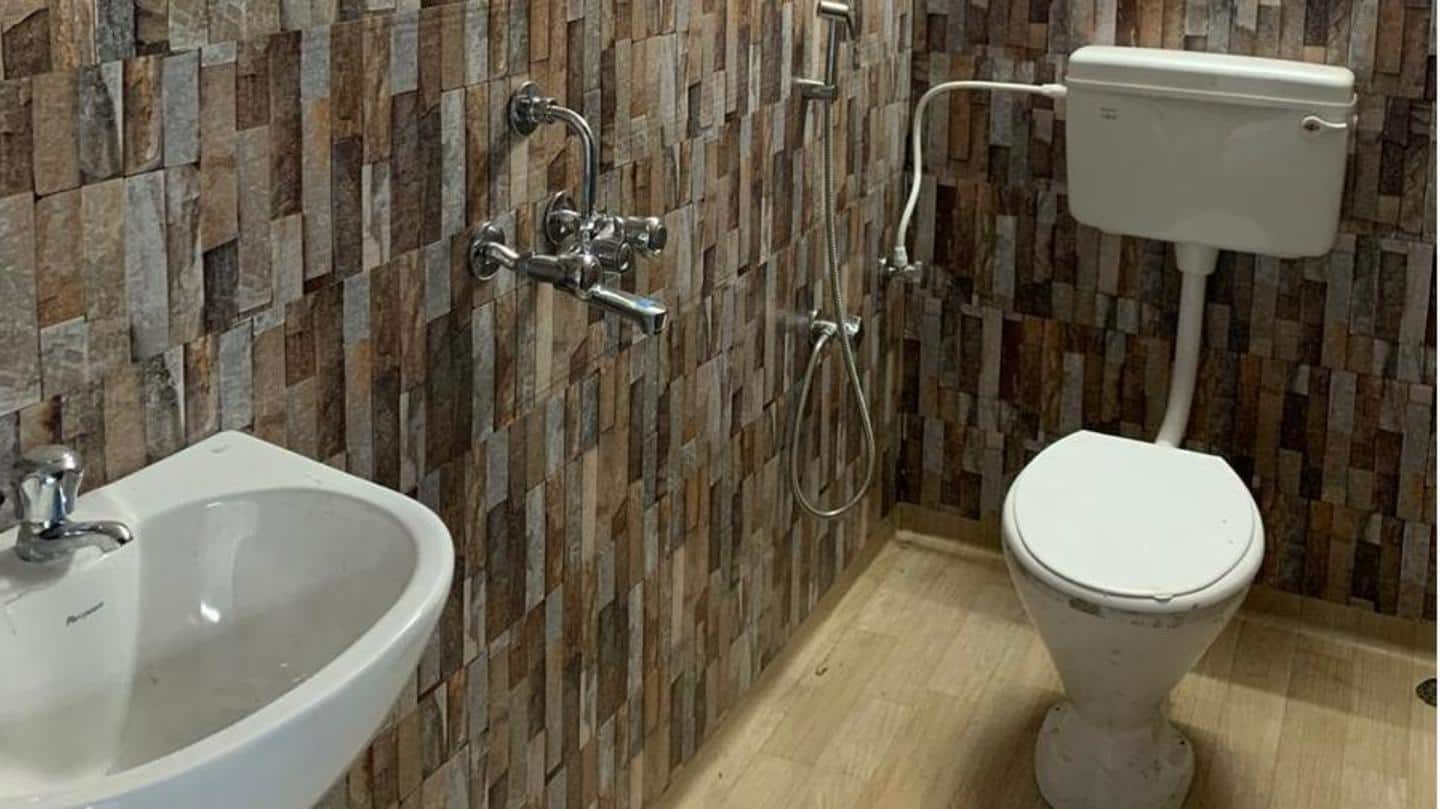 The revised WeCAB models feature fold-down flooring and roofing that hinges outwards into place. Ravichandran adds that all Modulus cabins come with configurable and integrated biodigesters, solar powered lights, fans, and power sockets. He emphasizes that Modulus cabins do not have a carbon footprint, because bricks and cement are not used at any stage of the process.
Here's why modular cabins have been India's real estate underdog
Ravichandran admits it wasn't easy to get people to use modular cabins. He attributes this to a sentimental attachment Indians have toward brick-and-mortar houses, as most people build only one dream house in their lifetime.
Three-story variants, maintenance contracts in the pipeline, says Ravichandran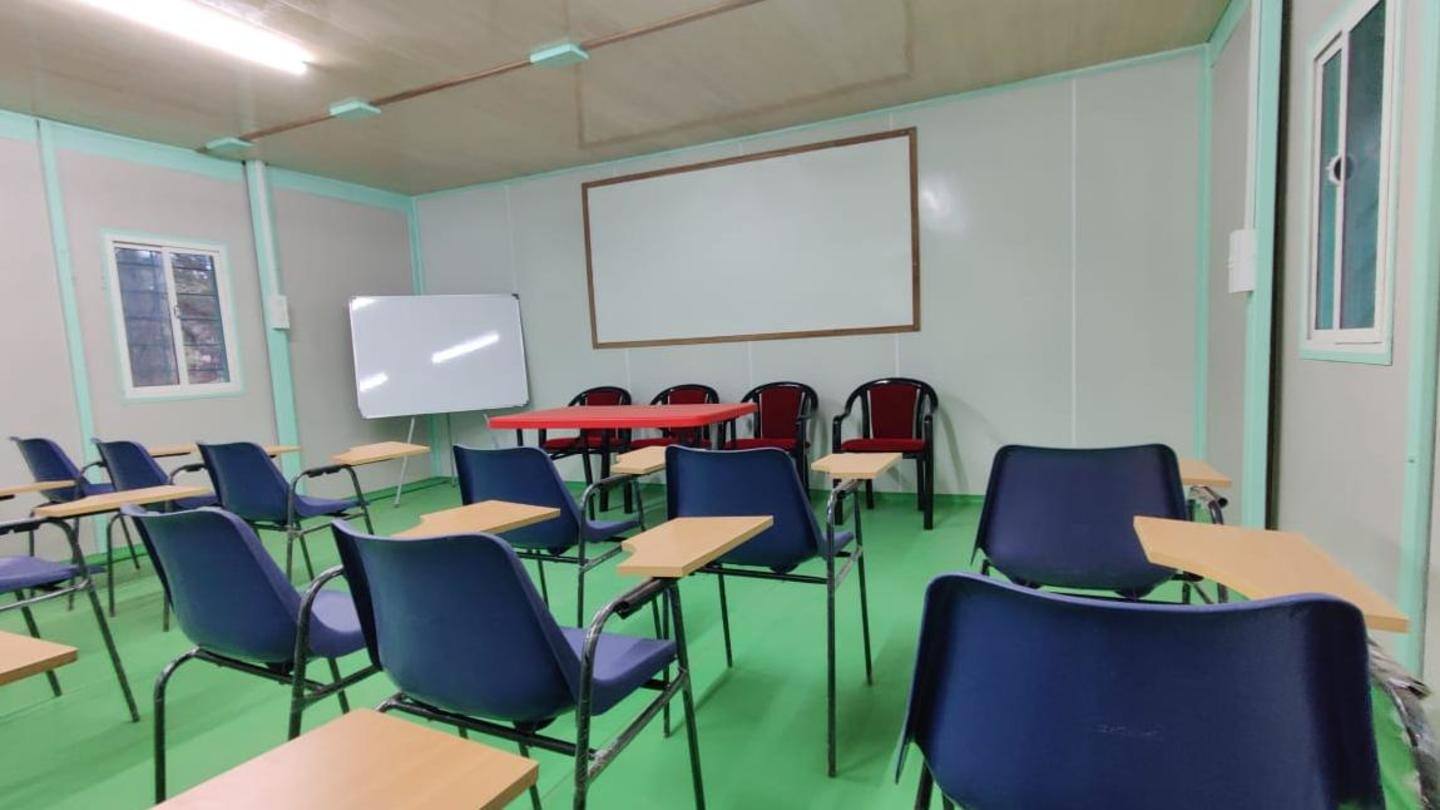 Talking about plans for the future, Ravichandran says that Modulus is planning to offer annual maintenance contracts (AMC) to customers to drive adoption. He says Modulus has designed a three-story model using lightweight materials as well. The model will be brought to market in the near future after being certified. Ravichandran adds that work is underway to improve scalability as well.