Switch to these 5 immune-boosting smoothies for breakfast
Switch to these 5 immune-boosting smoothies for breakfast
Jul 14, 2022, 03:15 pm
3 min read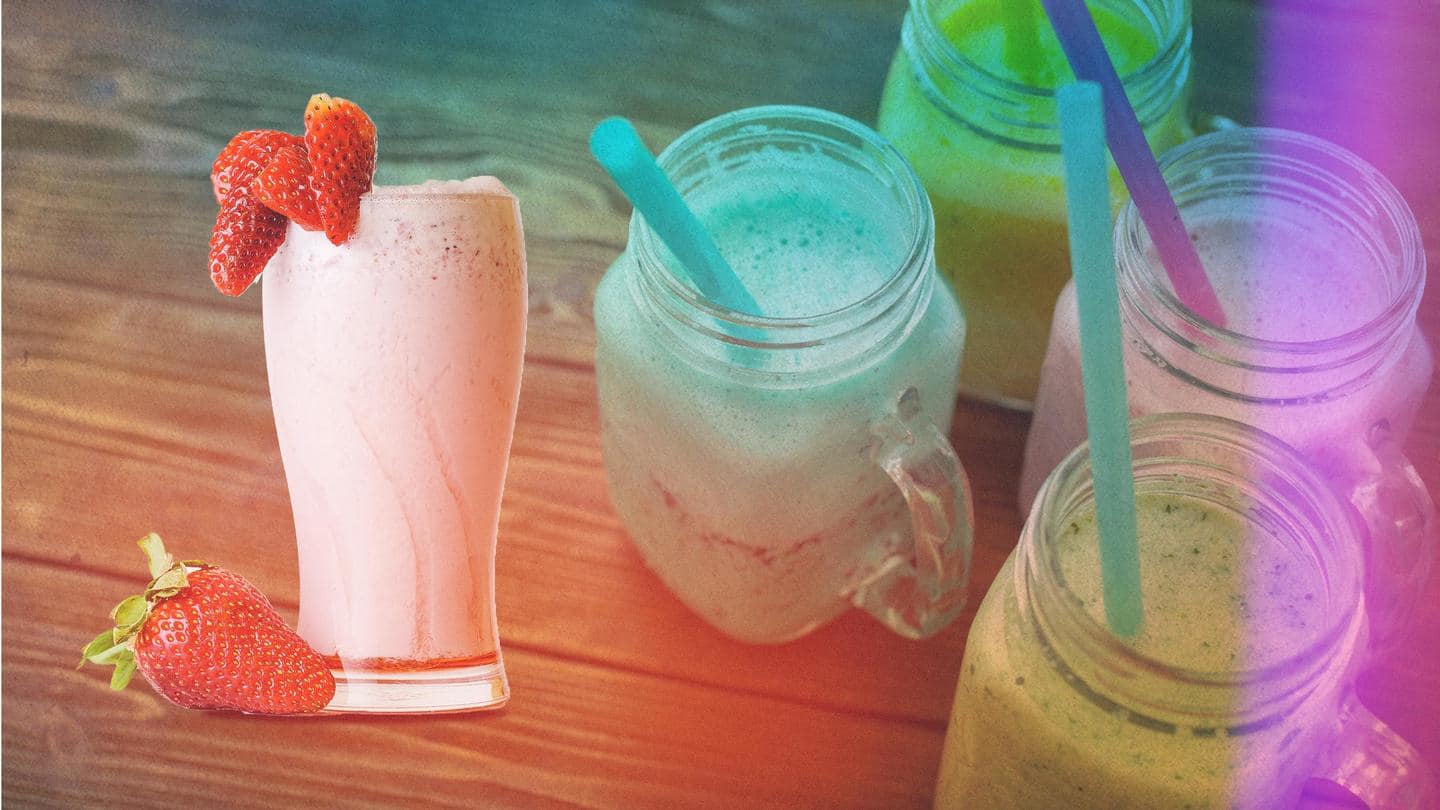 Strengthening your immune system should be your utmost priority now, with COVID-19 running rampant. A strong immune system will keep viral infections, bacteria, and pathogens at bay. Including nutritious smoothies in your everyday diet can boost your immunity, help you stay hydrated, and elevate your energy levels. Here are five immune-boosting smoothie recipes you should try for breakfast.
Oats, spinach and flax seeds smoothie
Packed with antioxidants, dietary fiber, and omega-3 fatty acids, this nutritious and wholesome smoothie will improve your immunity, and control your cholesterol and blood sugar levels. The vitamin E and magnesium in spinach protect the body from harmful toxins. Blend together oats, lemon juice, ground flax seeds, ginger, raw spinach, banana, and water for 30 seconds until smooth. Have this drink daily for breakfast.
Orange, turmeric and yogurt smoothie
Packed with immune-boosting vitamin C and anti-bacterial properties, this smoothie recipe is healthy, refreshing, and hydrating. The curcumin in turmeric helps your body defend itself at its best capability. Yogurt contains probiotics that strengthen your immune system. Blend together mango, orange juice, walnuts, yogurt, turmeric, vanilla extract, frozen bananas, honey, and cinnamon powder until smooth and thick. Pour into a glass and serve chilled.
Strawberry and chocolate smoothie
If you are a chocolate and strawberry lover, then this rich smoothie is perfect for you. Packed with vitamin C and antioxidants, strawberries fight against free radicals and strengthen your immune system. Cocoa powder contains iron, zinc, and selenium which also boost your immunity. Blend together frozen strawberries, almond milk, almond butter, unsweetened cocoa powder, and honey until smooth. Serve chilled without adding sugar.
Antibacterial and antiviral
Avocado and lime smoothie
Rich in vitamins A, C, and E, avocados strengthen your immune system against harmful viruses and bacteria. The copper in it also protects your immune system. Loaded with zinc and vitamin C, lemon also offers immune-boosting benefits along with antibacterial and antiviral properties. Blend together coconut milk, chopped celery, pear, avocado, lime zest, lime juice, and honey. Garnish with mint leaves and serve immediately.
Watermelon, pomegranate and apple smoothie
Infused with the goodness of pomegranate, apples, and watermelons, this low-calorie smoothie will keep you hydrated and refreshed. This smoothie contains antioxidants, dietary fibers, folate, and vitamins C, B, and K that strengthen your immunity and promote gut health. Blend together chopped watermelon, sliced apple, pomegranate arils, and milk for two minutes until smooth. Serve chilled. You can also have this healthy drink post-workout.