How to make your own hair gels at home
How to make your own hair gels at home
Jul 14, 2022, 02:01 pm
2 min read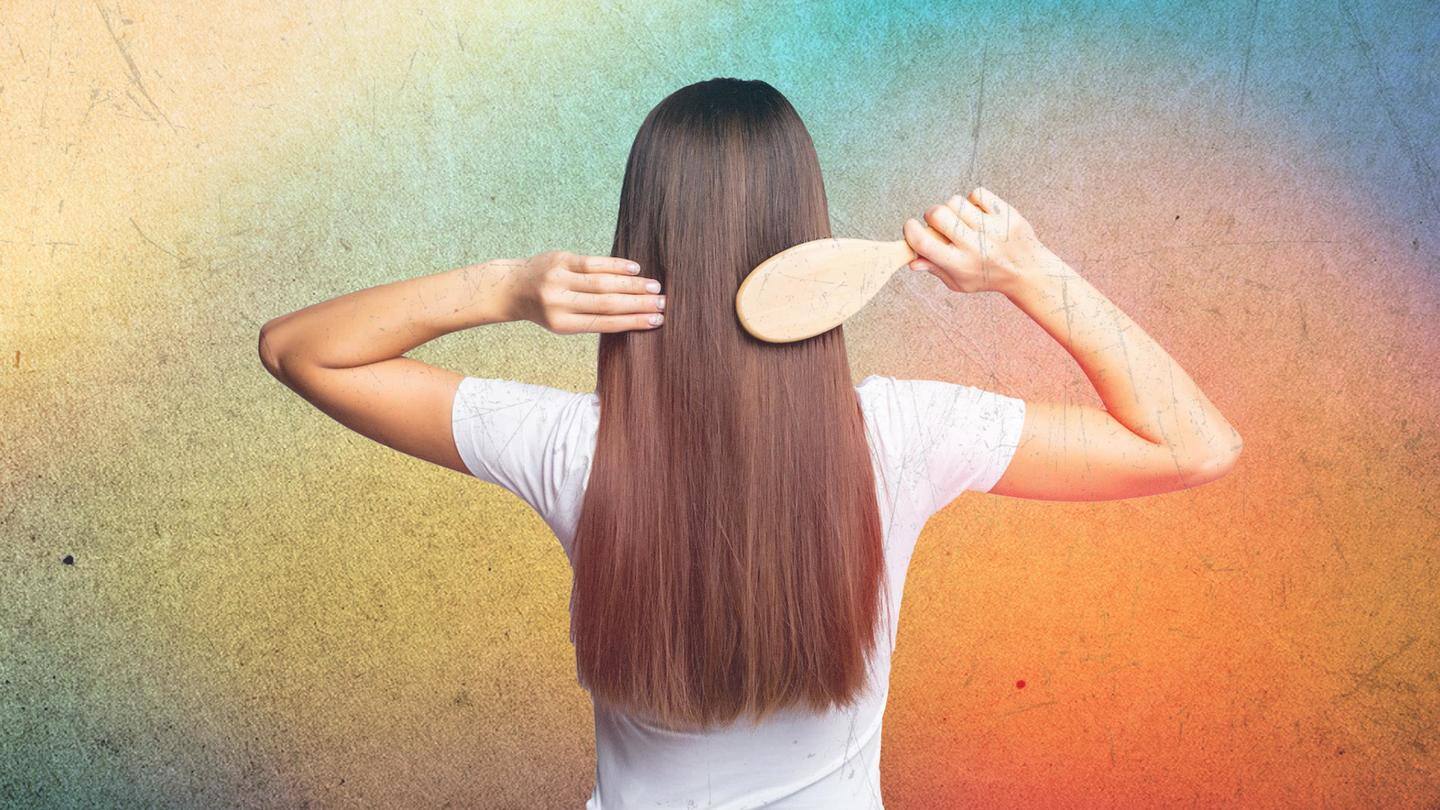 If your hair is getting dry and damaged due to excessive use of chemical-packed hair sprays, fixers, and gels, then stop using them and opt for homemade hair gels that consist of natural ingredients. These hair gels retain the natural texture of your mane, offer a smooth and silky shine, and rejuvenate and strengthen your hair. Use these homemade gels for better hair care.
Packed with zinc, magnesium, and omega-3 fatty acids, flaxseeds protect your hair and make it soft and shiny. You can use this natural hair gel for a wet or straight look or even for styling soft and wavy curls. Soak a cup of flaxseeds overnight in water. Next morning, boil them for 30 minutes. Sieve the mixture and use it to style your hair.
Aloe vera is great for dry hair and keeps it nourished and moisturized. It soothes scalp infections and can also detangle your hair perfectly. It eliminates the frizz and restores your scalp's pH levels. Scoop the pulp out of a fresh aloe vera leaf. Blend the gel along with lemon juice, any essential oil, and coconut oil, and it's ready to use.
Packed with fiber, protein, calcium, manganese, zinc, potassium, and phosphorus, chia seeds strengthen your mane and hydrate the hair follicles. They also promote fast hair growth. Boil overnight-soaked chia seeds for 15-20 minutes. Add coconut oil, coconut milk, and lemon juice, and mix well. Cool the mixture and use it on wet hair to style as desired. You can store this in a refrigerator.
If you have curly hair and split ends, then this oatmeal hair gel is a boon for you. It also contains olive oil that nourishes and moisturizes your hair. Mix together water and dry oats and boil the mixture until it thickens. Next, strain the mixture to separate the oats from the gel. Add olive oil, stir well, and use it.
Sea salt and essential oil hair gel
If you have oily hair, this gel will be extremely beneficial for you. Sea salt helps absorb excess oil, reduce dandruff and provide a long-lasting hold to your hair. The essential oils will nourish your hair and make it soft, and shiny. Mix together warm distilled water and sea salt. After a minute, stir in jojoba and lavender essential oils. And it's ready!