Health benefits of barley and how to use it
Health benefits of barley and how to use it
Sep 16, 2019, 04:39 pm
3 min read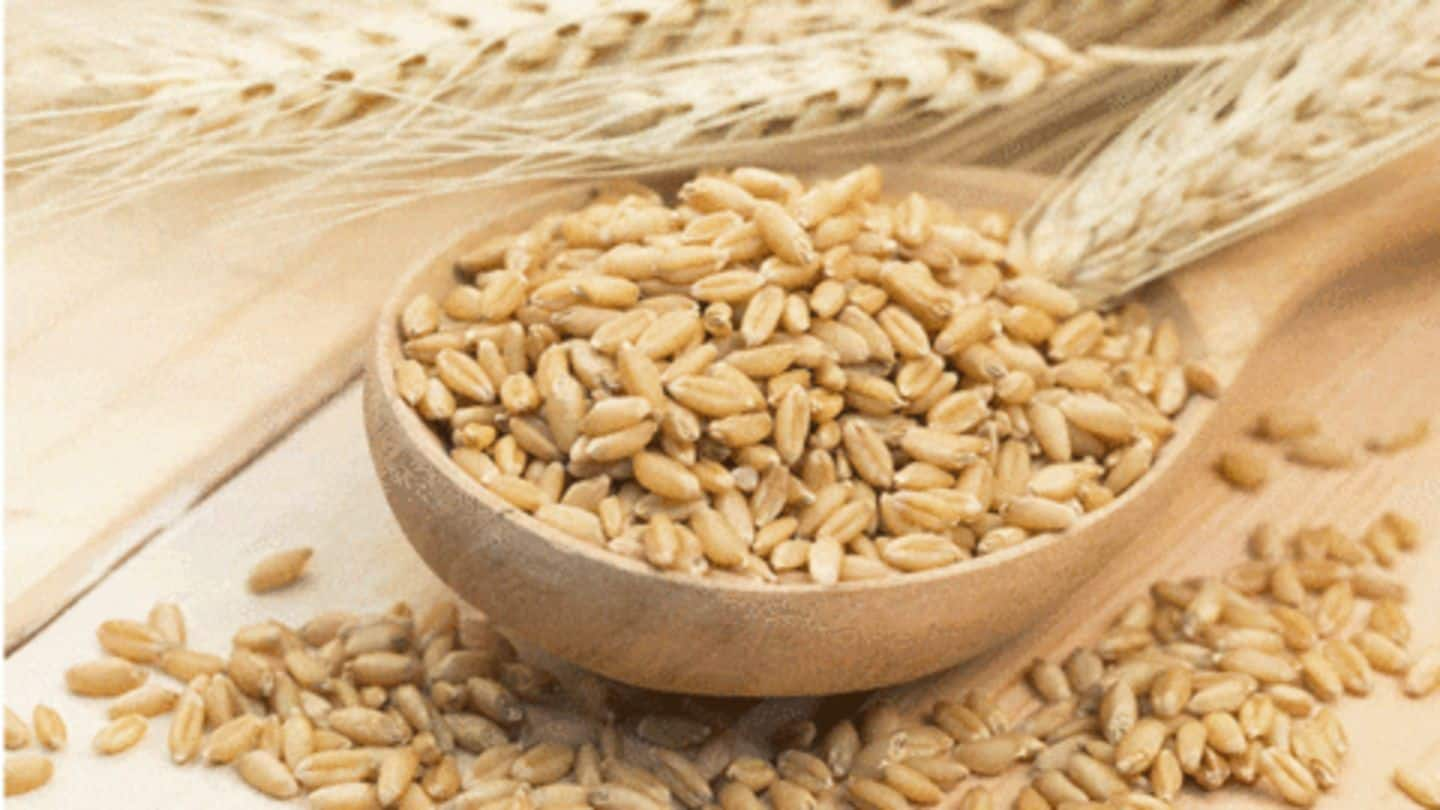 Barley is one of the most widely consumed grains on the planet. Whole grain foods, including barley, have gained significant popularity in recent times, because of their many health benefits. In particular, barley is loaded with dietary fiber, essential vitamins and minerals. From reducing risk of heart disease to weight management, here are some health benefits of barley, and how you may use it.
This grain is a storehouse of nutrition
Barley is a storehouse of nutrition. A cup of hulled barley (weighing 184 grams) contains 651 calories, 23 gm protein, 4 gm fat, 135 gm carbohydrates, 31.8 gm fiber, 61 mg calcium, 6.62 mg iron, folate, magnesium, phosphorus, potassium, and zinc, among other nutrients.
Digestion: Fiber content of barley can help improve digestion
Barley can be a boon for your digestive health. The high content of soluble fiber in barley adds bulk to your stool and speeds up intestinal movement, thus reducing risk of constipation. In one study of adult women, eating barley helped in increased stool volume, and stimulated bowel function. Research also suggests that it can help reduce inflammation and improve symptoms of gut disorders.
Weight loss: Soluble fibers in barley reduce appetite, aid weight-loss
Barley may promote feeling of fullness, and reduce hunger pangs, thereby leading to weight loss. This is because of the presence of soluble fibers such as beta-glucan in it. They reduce hunger by slowing down digestion and promoting absorption of nutrients. A review of more than 40 studies tells us that beta-glucan is the most effective form of fiber for reducing appetite.
Heart health: Barley can help reduce risk of heart disease
Rich in fiber, folate and potassium, while being considerably low in cholesterol- barley can help improve your heart health. Further, the beta-glucan fiber found in barley helps lower LDL or bad cholesterol. Moreover, Vitamin B6 and folate in barley improve blood vessel health. One study shows that barley intake reduces serum cholesterol and visceral fat, which are major risk factors for heart-disease.
Here are various ways to include barley in your diet
Barley is cheap and quite easy to prepare. It can be a great alternative to more refined grains. You can add barley to your soups, stews, salads, and breakfast cereals. Also, go for whole-grain bread that contains barley. Further, try adding it to your desserts.
Barley water: How to prepare this refreshing drink for weight-loss
Start by boiling some barley pearls until they turn soft. Next, strain and collect the water. If you don't like it plain, you can add a dash of orange or lemon juice to it. You can also add some ginger or a cinnamon stick, for flavor. For sake of sweetness, add one tablespoon of brown sugar. Finally, store the drink in refrigerator before consuming.