Adventure on your mind? Head to these five countries
Adventure on your mind? Head to these five countries
Sep 11, 2019, 06:21 pm
3 min read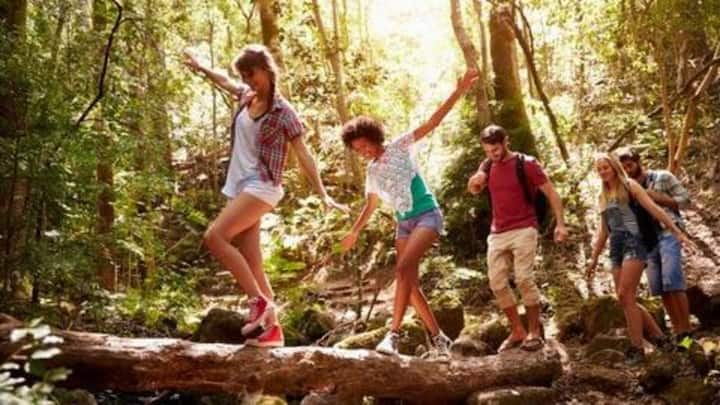 Travel means different things to different people. While some people may prefer grabbing a beer pint and relaxing, others (like us) want to hit the ball out of the park. If travel for you means never-ending exotic experiences and adrenaline-pumping adventure expeditions, we've got you covered. In case adventure is on your mind, visit these five countries and enjoy the time of your life.
Australia: Surfing, hiking, snowboarding, bungee jumping
We have seen it in movies, and heard from our friends who have been to the land down under - Australia is one of the best adventure destinations in the world. Right from the Great Barrier Reef to the Outback, Cape Tribulation to Uluru, there's a lot to explore. Tourists there love to surf, hike, feed kangaroos, snowboard, do snorkerling, bungee jumping etc.
New Zealand: The go-to destination for adventure junkies
You may call it unfair - putting two very close neighbors early on in the list - but let's face it - New Zealand is the go-to destination for adventure seekers. What makes the Kiwis' adventure game so thriving, you may ask? Zorbing, bungee jumping, flying by wire, and jet boating are all their inventions. Make sure to visit Queenstown for an unforgettable experience.
Thailand: Head to the capital city for some adrenaline-pump
Another top spot for backpackers and adventure junkies is the Asian delight called Thailand. And there's no dearth of things to do there - white sand beaches, full moon parties, beautiful temples, marvelous mountains, amazing nightlife, and some mouth-watering street food. For some great time, head to the capital city of Bangkok and try your hands at activities like surfing, skydiving, rock climbing, etc.
Spain: The country that gave us bull and tomato fights
As if we need to explain why Spain is like a paradise for adventure junkies, but let's remind you that this is the country that gifted us the world-famous bull and tomato fights. Some top adventure activities there are hiking to the Pyrenees or walking the Santiago de Compostela. We advise you to gel up with the locals to get the real Spanish flavor.
Costa Rica: Surfing, ziplining, bungee jumping, cave exploration
This one might be unexpected - but what's adventure without some surprise, right? The Central American country called Costa Rica has some of the most amazing adventure activities to offer, including surfing, ziplining, and more. If you are in for some more hardcore adventure - try extreme hiking through the jungles of Manuel Antonio, cave exploration, and bungee jumping. Go, take the plunge now!