Desi oats recipes you must try today
Desi oats recipes you must try today
Feb 18, 2022, 02:47 pm
2 min read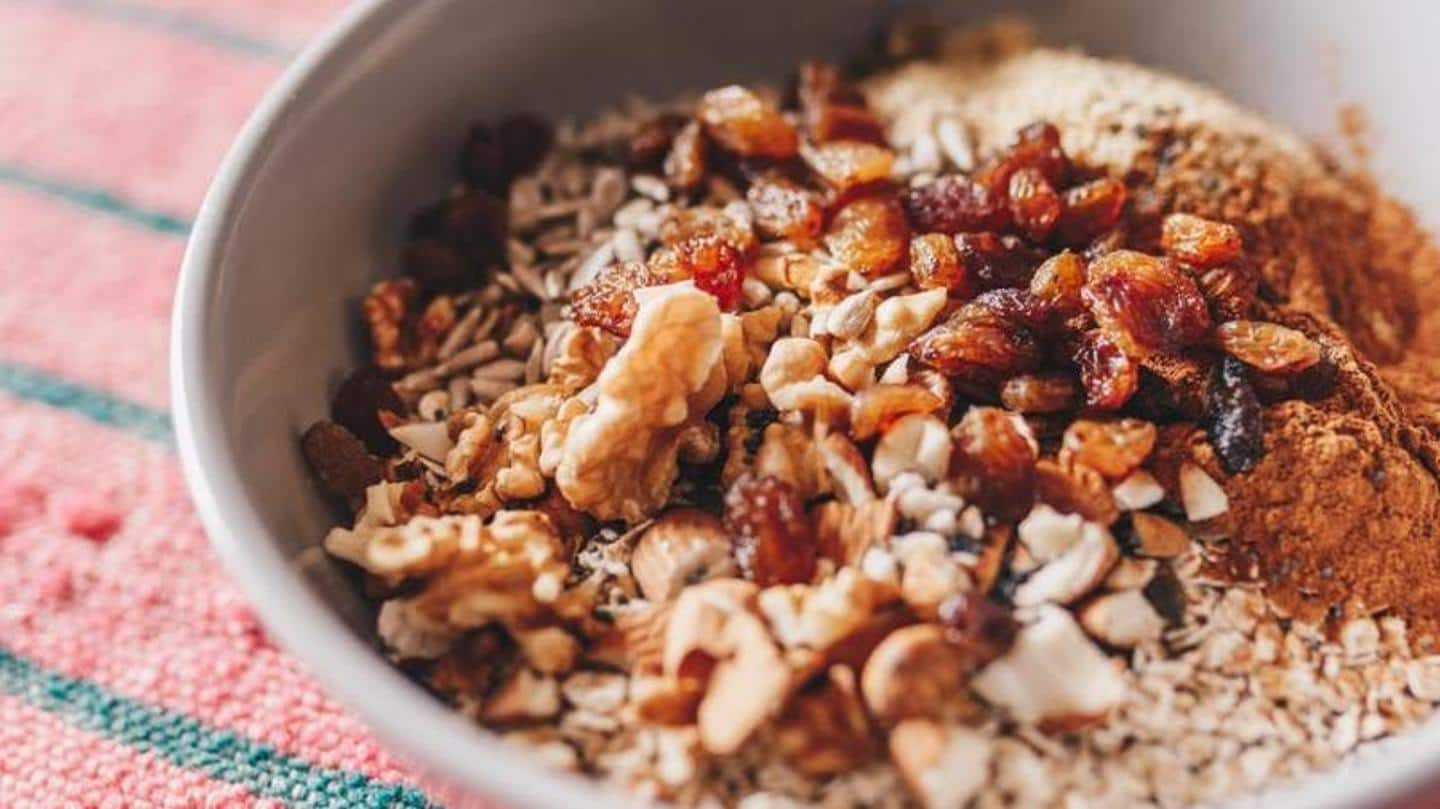 Many of us have switched to oats from cornflakes or parantha for breakfast. But are you tired of eating oats in milk or in khichdi? We understand how monotonous it can be for your taste buds. A non-palatable dish is enough to trail you off your diet plans. Check out these desi recipes you can prepare with oats. They are both healthy and tasty.
Mix 3:1:1 ratio of oats flour, rice flour, and wheat flour. Then add green chilies, coriander leaves, ginger, cumin, pepper, salt, and water to make a thin batter. Heat a dosa pan and sprinkle some onions, then pour the batter to make dosa. Sprinkle a little oil. When the dosa becomes golden brown, just take it out and serve. No need to flip it.
Chop vegetables and onion, and slit green chillies. Heat oil in a pan and temper with mustard seeds, urad dal, chana dal, curry leaves, then add onion and fry until transparent. Add vegetables, green chilies. Sprinkle a little salt. Add the oats and mix well for a minute. Add ¼ cup water, then cover and cook for two minutes. Serve hot for breakfast.
Use oats flour for this recipe. Make omelette batter with 2 eggs, oat flour, salt, pepper, turmeric powder, some milk. Heat oil in a pan and pour the batter. On top of the omelette, add finely chopped veggies, sprinkle some salt and press them onto the cooking omelette with a spatula. Flip over and let the veggies cook. Serve hot with some ketchup.
Dry roast oats and cool. Grind them into a fine powder. In a bowl, add besan, powdered oats, finely chopped onions, ginger and green chili paste, pumpkin, flax, sesame seeds, asafoetida, turmeric powder, and salt. Make a batter with water. Heat a pan, add oil, pour the batter, and spread evenly. Sprinkle oil on the sides, then flip and cook the other side.
Dry roast rolled oats and sesame seeds until fragrant. Blend them into a powder. Then add grated jaggery and blend together. Once done, take out the mixture and shape them into laddoos. These are very healthy as there's no use of refined sugar or any added oil or ghee. The oil of the sesame seeds acts as the binding agent for the laddoos.