World Sleep Day 2022: Factors that can hinder good sleep
World Sleep Day 2022: Factors that can hinder good sleep
Expert opinion by
Dr Akanksha Saxena
Mar 18, 2022, 01:15 am
3 min read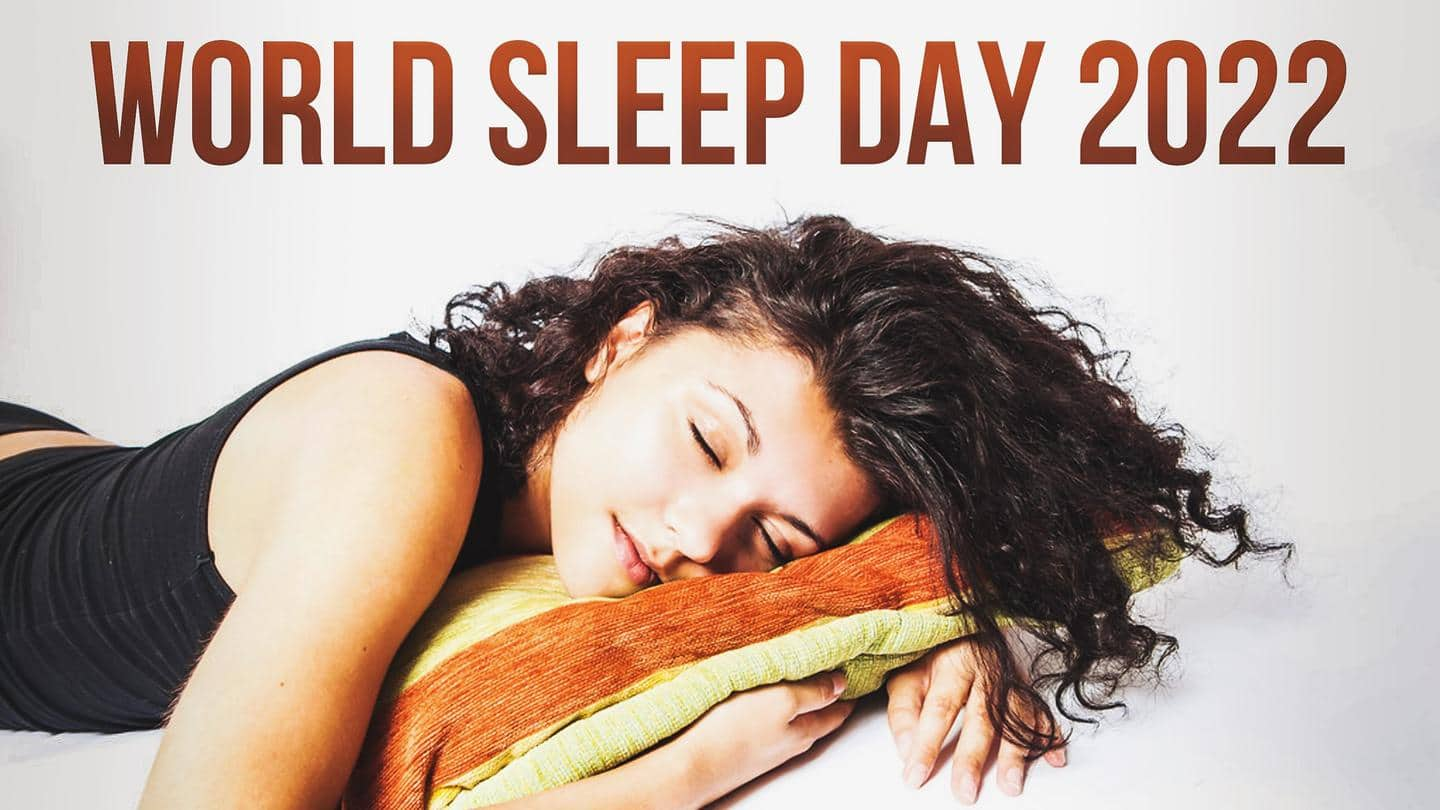 World Sleep Day is commemorated every year on a Friday before the Spring Vernal Equinox. This year, it is being celebrated on March 18. The day celebrates the importance of good quality sleep and makes people aware of different sleep-related problems. Organized by the World Sleep Day Committee of the World Sleep Society, it aims to introduce better management and prevention of sleep disorders.
Here is what our expert says
Sleep is the time when our metabolism slows down and our body can expend energy in the rejuvenation and regeneration of injured tissue.
Poor quality sleep arises from various causes, including irregular sleep/wake schedule, intake of stimulants, physical and mental activity before sleep, and central or obstructive sleep apnea.
Practicing a bedtime ritual to improve sleep hygiene can significantly improve the quality of sleep.
This year's theme for World Sleep Day is "Quality Sleep, Sound Mind, Happy World." The day aims to discuss various themes, including the components of good quality sleep, how it helps to maintain mental health, and how good sleep improves concentration during the day.
Consuming too much caffeine can affect your sleep schedule and make it difficult for you to get some good quality sleep. It can harm your sleeping patterns by causing a large number of side effects like stomach cramps, an increased heart rate, frequent urination, and restlessness. According to a study, intake of caffeine six hours before bedtime reduces sleep time by an hour.
Sleep apnea is one of the most common causes of interrupted sleep. It causes repeated awakenings that make it impossible to get a normal, peaceful, and restorative sleep. It can cause daytime drowsiness and difficulty in concentrating. According to studies, 12% of Americans have been diagnosed with sleep apnea. Common sleep apnea symptoms include snoring, headaches, memory problems, and mood swings.
It's important to have peaceful and stable mental health to get a good night's sleep. Mental health disorders like anxiety and depression can affect your sleep patterns. They can lead you to overthink at night and prevent you from reaching rapid eye movement (REM) sleep. It is recommended to discuss these issues with your doctor and treat the disorders to get some good sleep.
Insomnia is one of the leading causes of interrupted sleep. Consuming too much alcohol, excessive napping during odd hours, and a disturbing sleep environment can worsen the condition. Insomnia can affect your daily life by lowering your energy levels and making you feel irritable. Some common symptoms of insomnia include waking up during the night, waking up early, lack of focus, and daytime tiredness.
If you want to get a good night's sleep, then try to quit the harmful habit of smoking, which can seriously disrupt your sleep patterns. A single cigarette contains about 10 milligrams of nicotine that acts as a stimulant and affects your sleep cycle. Your circadian rhythm can also change, leading to poor sleep. It can also make your insomnia worse.