Five easy tea-time snacks you should try
Five easy tea-time snacks you should try
Written by
Poornima Pandey
Jul 27, 2020, 12:19 am
2 min read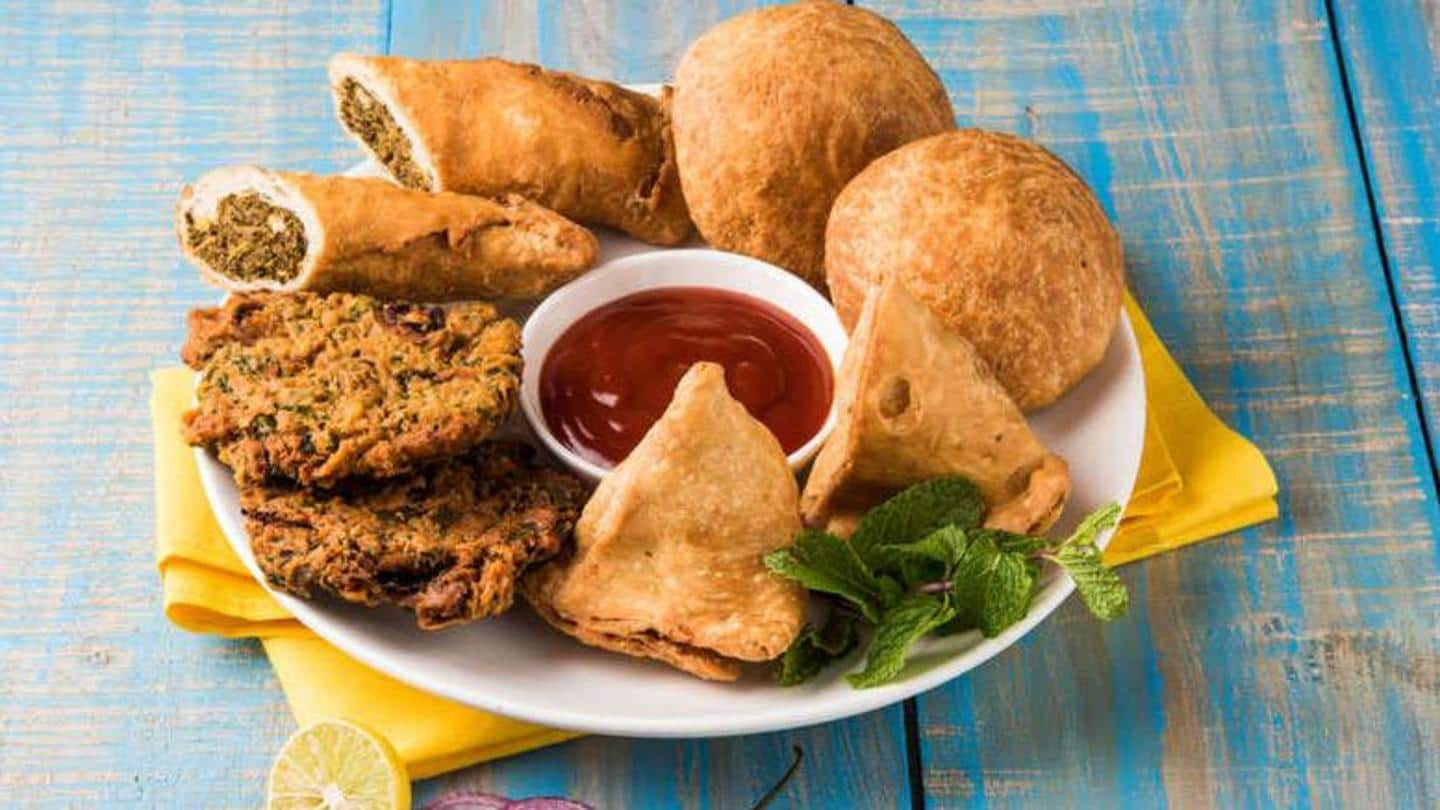 All Indian families are big time fans of evening tea with homemade snacks. From kids to the elderly, everyone enjoys zesty and crunchy snacks with a cupful of piping hot tea. What's more, they are pretty easy to prepare. Here are five easy-to-make and delicious snacks you can try with your tea-time breaks.
These crunchy and crispy snacks are a great accompaniment for your tea-time breaks. Start by adding gram flour, corn flour, rice flour, garlic paste, asafetida, baking soda, turmeric, chilli powder and some salt in a mixing bowl. Then, put in the peanuts with some oil. Add one cup water and sprinkle some rice flour. Mix everything well and deep fry them.
Neither too spicy nor too sweet, namak para is the go-to snack to have with tea. To prepare, take a bowl, and add to it wheat flour, semolina, ajwain, pepper, and salt. Then, pour some hot oil in it. Mix well. Post that, add water and knead into a dough. Roll the dough flat and cut equal-sized vertical strips. Deep fry.
Banana chips are great. But can you really make them at home? Of course, you can! Take a raw banana and slice it into fine pieces. Then, take a bowl, put these pieces in it, add turmeric and salt over the banana chips. Add some water. Finally, filter the water, and deep fry the chips until they turn crispy.
Crispy chaklis go pretty nicely with tea. In a bowl, mix 1 cup rice flour, 1/2 cup curd, 2 teaspoons sesame seeds, 1 teaspoon chilli powder, 1 teaspoon oil, and salt. Prepare a semi-soft dough. Add the dough to a Chakli press and press out round/spiral shapes on a greased baking paper. Bake the Chaklis in a pre-heated oven at 180°C for 20-25 minutes.
Grind one cup chopped dates in a blender and keep aside. Next, finely chop 1/4th cup each of cashew nuts, almonds, figs, pistachios, and raisins. Then, heat ghee on low-flame and saute these dry fruits for 4-5 minutes. Add blended dates to the mix. Stir well and turn off the flame. Let the mix cool for 2 minutes. Prepare round laddus.