Six ways in which Green tea improves your skin health
Six ways in which Green tea improves your skin health
Oct 07, 2019, 01:58 pm
2 min read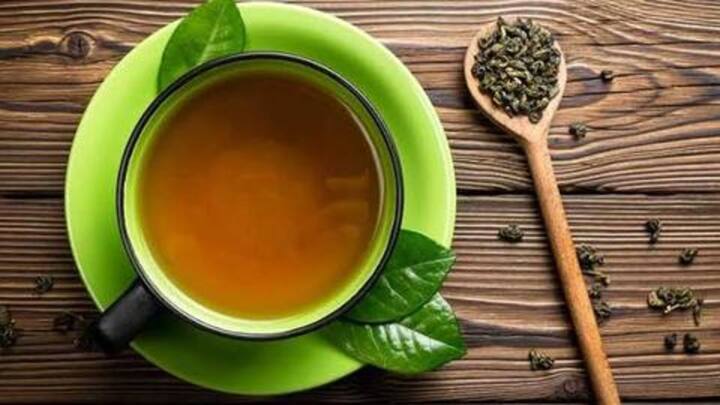 Green tea is gaining a lot of popularity these days, for a reason. Apart from that refreshing taste, the presence of antioxidants and phytonutrients in green tea is known to offer various health benefits. The benefits aren't just limited to the inside, green tea is equally, if not more, beneficial for your skin health. Here are top six benefits of green tea for skin.
Green tea reduces inflammation and fights skin cancer
Inflammation: Green tea is rich in polyphenols called catechins. They lend the anti-inflammatory properties to green tea. That is why the brew can help fight irritation, redness and swelling in the skin. Skin cancer: A powerful antioxidant called EGCG in green tea helps fight DNA damage from UV rays and promotes DNA repair. This further helps combat aging and reduce chances of skin cancer.
Green tea fights aging and prevents acne
Aging: Loaded with essential vitamins such as B2 and E, green tea helps maintain collagen levels, thus improving skin firmness. It also supports skin cell growth and naturally hydrates the skin. Acne: The polyphenols in green tea damage bacterial membranes in skin and fight against infection, making it a great natural tool for unclogging pores and treating acne.
Green tea treats dark circles and stimulates hair growth
Dark circles: Green tea can also effectively help treat puffy eyes and dark circles. This is so because the presence of caffeine and tannins in green tea helps shrink blood vessels around the eyes and improves blood flow. Added bonus: The catechins and polyphenols in green tea enhance cell turnover in hair follicles, thus promoting faster and healthier hair growth.
How to use green tea for skin health
There are many ways to start using green tea: 1) Prepare healthy green tea and sip it on a regular basis, 2) Prepare and use green tea face mask regularly, 3) Look for green tea in ingredients when you go out for cosmetic shopping.