Top five hidden gems of Dubai you should explore
Top five hidden gems of Dubai you should explore
Sep 10, 2019, 12:32 pm
3 min read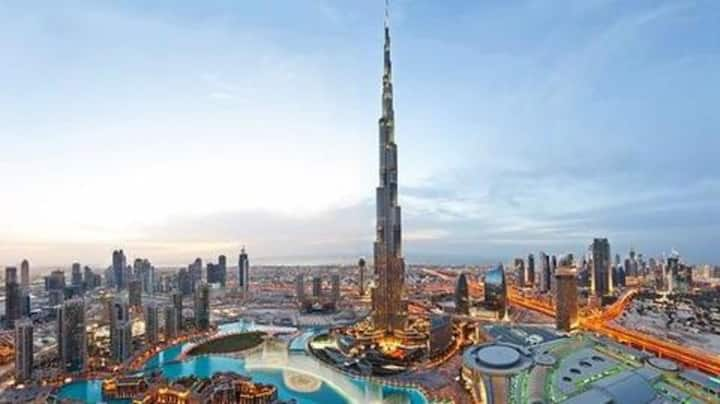 Featuring gigantic buildings, spectacular deserts, and adrenaline-boosting adventure sports- Dubai is a paradise for all sorts of travelers. But know that there's much more to the city. So, once you are done with the Burj Khalifa and the Dubai Mall, you still have a long way to go. Here are five hidden gems of Dubai, you should include in your bucket list.
The Farm, Al Barari: Take a break, grab a bite
The Farm restaurant in Al Barari is a hidden oasis in the desert, still largely unknown to most of the tourists. Located opposite the Villa, the place features nearly sixteen kilometers of landscape lakes, streams, cascades, and more than thirty themed gardens, and as many as four million plants. So, take a break there, and grab a bite with your friends and family.
XVA Art Hotel: 14 designer rooms, and an award-winning restaurant
We all know Dubai has no dearth of hotels. But the XVA Art Hotel is none like the rest. Placed quietly in the heart of the historical district of Al Fahidi neighborhood on the Creek, this hotel offers 14 individually-designed rooms, an award-winning restaurant, and three tree-shaded courtyards with air conditioning. What's more? The cuisine there is delicious - even Gordon Ramsay loves it.
Al Qudra Lakes: Perfect for a little family picnic outing
Right in the middle of the desert, placed beyond Arabian Ranches, are a set of beautiful man-made lakes. These lakes are home to geese, ducks, swans, and more than 130 species of other birds. Started by the civic body as an eco-friendly project, the lakes are great for planning a nice family picnic outing. Head there in the evening to witness the beautiful sunset.
The Coffee Museum Dubai: Grab a coffee and relax
If a quaint little outing is on your mind, head to the amazing Coffee Museum of Dubai, located in the middle of the Al Fahidi Historical District. We suggest you to go there, grab a nice cup of coffee, and learn about its origins, check their cool antiques, roam around in the majlis, or make plans about the remaining options on this list.
The Majlis Café, Jumeirah Mosque: Dubai's finest camel milk cafe
Placed within the picturesque Jumeirah Mosque of Dubai, the Majlis Cafe, shaded by old ghaf trees, is the 'first and finest camel milk cafe in Dubai.' The place offers many delicious milk-based products (milkshakes, ice creams, cheeses, and creams), all prepared from camel milk. It is a lovely place to sit down for a while and take a break from city's hustle and bustle.