Boho decor: 5 ways to pull off this vintage style
Boho decor: 5 ways to pull off this vintage style
Written by
Varnika Sharma
Mar 18, 2022, 04:46 pm
3 min read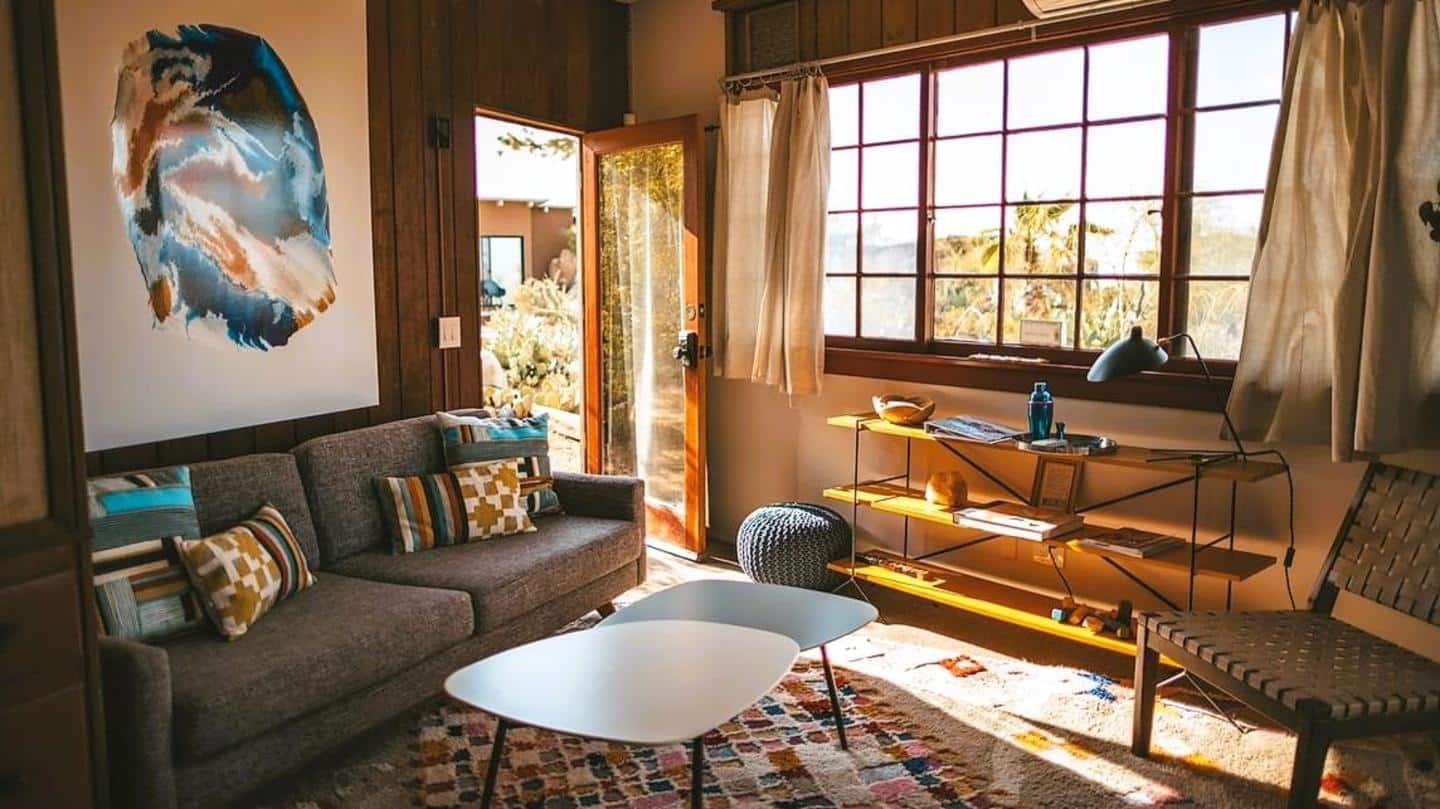 Bohemian or boho home decor is making a strong comeback. The decor tends to be casual and carefree with a relaxed approach to styling. Tracing its roots back to the 19th century in Paris, the Bohemian style was inspired by artists, writers, performers, and nomads who valued creativity more than money. Here are some ways to pull off boho decor.
But first, what makes your home boho?
Bohemian decor means different things for different people, but what remains common is the optimistic vibe. The decor is largely from the '50s, '60s, or '70s. It can be about adding more natural elements, textural fabrics, keeping it basic, or playing with one color palette. The idea is to keep it fashionable and trendy yet old school.
Incorporate natural and rustic finishes
Natural and rustic finishes represent boho-style space. You can use natural decor pieces like rope mats made up of hemp, rattan, or wooden furniture pieces, sisal rugs, and a leather accent chair. For the walls, you can opt for a metallic plant hanger or woven wall-hanging basket. You can also add some more metallic touches, such as a floor lamp.
Bohemian decor is all about adding crazy patterns and mixing them up with muted styles. Bright colors and different patterns like florals and paisleys mixed with natural prints or geometric patterns dominantly indicate the boho style. If you have a sitting space near your window, make it bohemian by adding colorful cushions and throws for an aesthetic appeal.
Incorporate some global accents
Notably, Bohemian culture has always appreciated wandering artists. This is why you will always see some global accents in boho decor. If you have some souvenirs from the places you have traveled, bring them out. A vintage globe, a local liquor bottle, a medley of animal decor pieces, and printed copper crockery are some of the few things you can place in your space.
In case you don't want your space to be extremely colorful, a neutral color scheme is an easy alternative to infuse boho style into your space. You can layer a gray-colored printed rug over a solid white one, and of course, add neutral-colored cushions and pillows on your sofa. Leather and wicker decor accents are also a part of this theme.
Feel free to add as many plants to your space. They are the best way to add a natural element to your home. Besides bringing a boho vibe, they bring life to your space and establish a calm atmosphere. Plus, you can choose plants of literally any shape and size. Monstera, ferns, succulents, and pothos are some of the common plants in boho houses.