Leaving your dog alone at home? Here are some tips
Leaving your dog alone at home? Here are some tips
Sep 03, 2019, 06:55 am
2 min read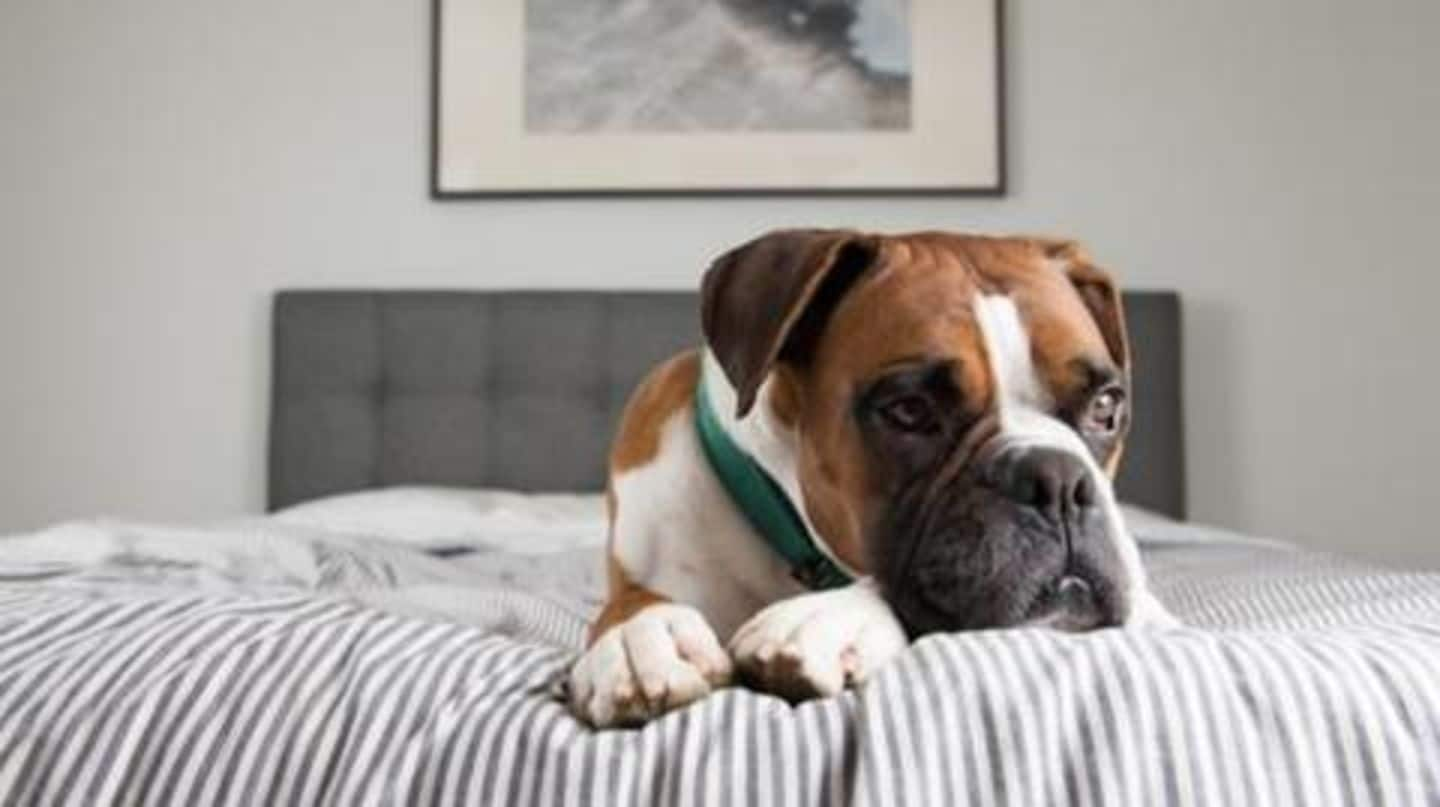 We totally understand that you never want to leave sight of your fido, but there can be times when you can't help it. In case you have travel plans, or have to rush for an emergency- what would you do about your non-human mate then? Yes, you have to think about it. So if you're planning to leave your doggy home-alone, follow these tips.
How long can you leave your dog alone?
If you have a puppy, you should not leave it alone for more than two hours a day. In case of an adult dog (over 18 months), four to six hours in a day is the limit. Elderly dogs can stay 2-6 hours alone.
Here is all that you will need
Crate and bed: Allocate space to your dog, so it doesn't make a mess of the entire house. Toys: With you gone, there are high chances of your doggy getting bored back at home. So, keep its toys in close access, while heading out. Food and water: Take out a limited amount of food and water and keep it near your fido's bed.
Follow these tips before leaving your fido home alone
Do not make your pet too dependent on yourself for all its chores. Leave treats for them when you plan to go out, so they are ready for what's next. Train your pet slowly, so they don't create any trouble when they are alone at home. If it is in the budget, you may consider hiring a professional dog sitter or dog walker.
Here's how you should behave when you are back
Once you are back home - do make some time for your pet, but do not go all out with loving gestures, since you will have to go out again. Try simple acts like going out for walks or playing ball in garden, etc.