Need to detox after festive season? Follow these simple tips
Need to detox after festive season? Follow these simple tips
Oct 31, 2019, 02:04 pm
2 min read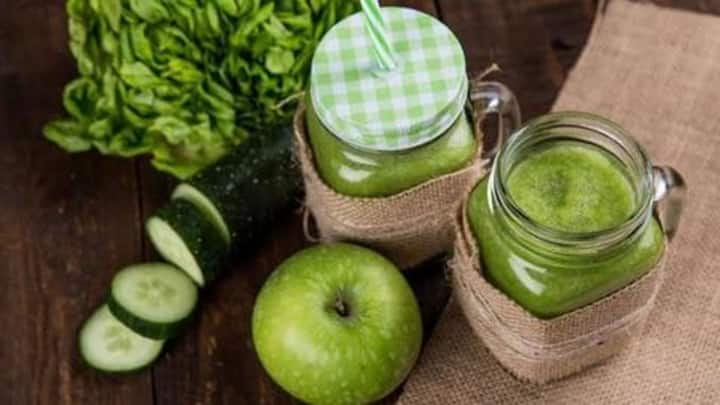 Well, Diwali comes just once a year, hence, dietary restrictions can be done away with. But now, with Diwali gone, your mindless munching must come to a halt and you should consider giving your body a nice detox. However, that doesn't mean you should start fasting, you just need to make some healthy choices. Here are seven post-Diwali detox tips you should follow.
Drink plenty of water; Sip some lemon water
Hydration: Water does so much more than just quenching your thirst. It helps flush out toxins, impurities and other wastes from the body, which is crucial for detox. It is also good for digestion. Drink atleast 8 glasses everyday. Lemon water: Drinking warm lemon water on an empty stomach each morning will help eliminate impurities and excess sugar from your system, thereby promoting detox.
Say goodbye to unhealthy snacking
Bid farewell to those platefuls of pakoras, kachoris and sweets for the sake of your own good health, and stick to healthy snacking as part of your detox plan. Opt for oats, fruit salads and juices for a much-needed clean up of your body. Another healthy option is to grab a handful of nuts while heading out, in order to avoid unhealthy eating.
Limit your intake of processed foods; Always eat 'mindfully'
Processed foods: Instead of gulping on food items with excess sugars, fats and processed carbohydrates, go for healthier choices, ie. raw, steamed, and sauted veggies, dals and fiber-rich grains like oats and brown rice. Mindful eating: Never two-time with your food. Eat mindfully and with focus. This will help you grasp your body's reactions, so you know when you're full, thus helping avoid over-eating.
Get enough sleep; Start exercising
Rest: Getting enough sleep regularly is important to facilitate proper body detox. Aim for a daily quota of 7-9 hours of undisturbed rest. Exercise: You must get back to your exercise routine once the festivities are over, because all that unhealthy eating will ruin your weight-loss plans, if you stop working out. Simple cardio exercises like running, biking, and swimming can help you out.