Squats v/s Lunges? Which is better for you?
Squats v/s Lunges? Which is better for you?
Dec 11, 2019, 05:08 pm
2 min read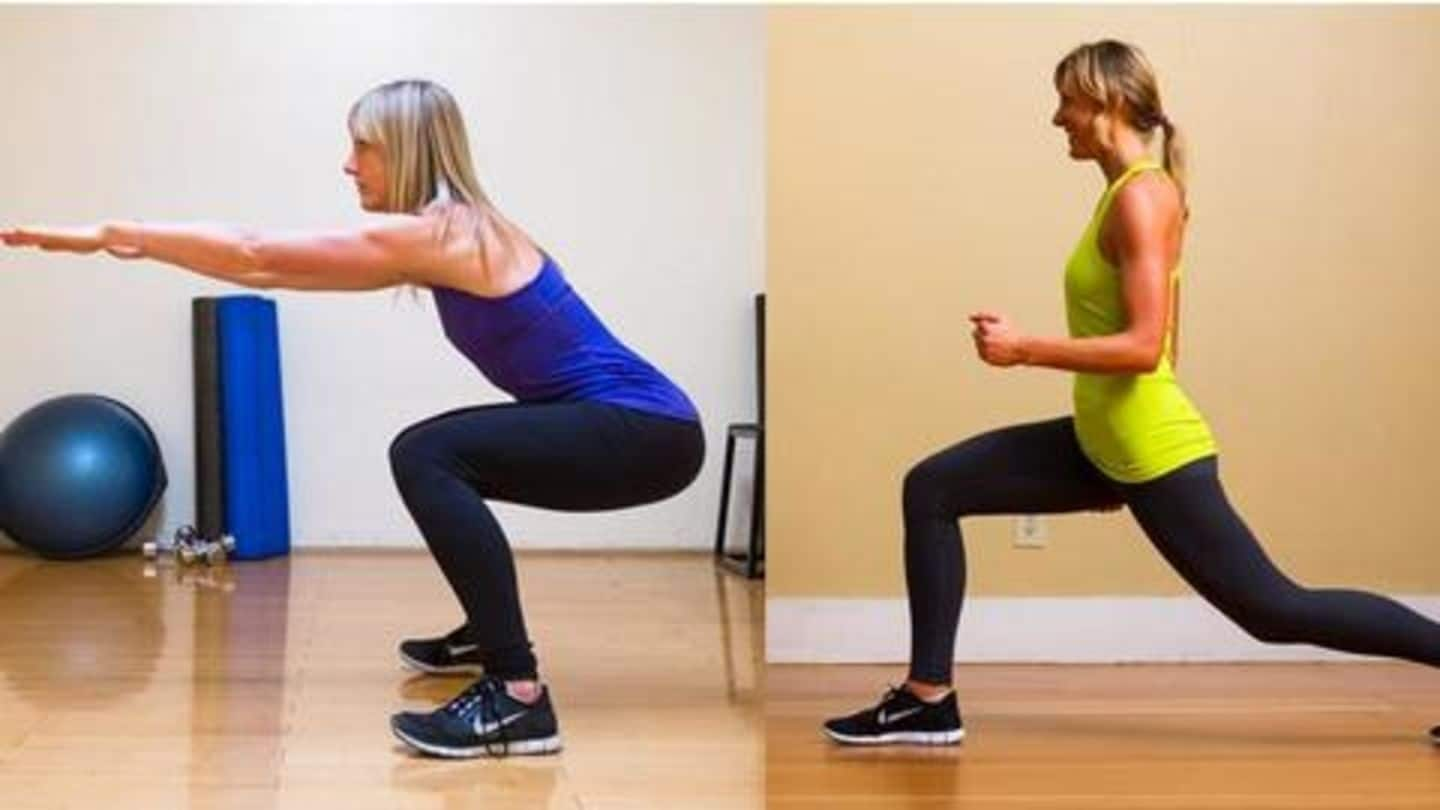 Squats and lunges are two of the most crucial body-weight exercises for the legs. They can help enhance the movement, strength, and flexibility in your lower body. Although neither is superior to the other, you can choose between the two depending on your long-term fitness goals. Here's how you can decide which of these is meant for you.
Which is better for beginners?
Comparatively, the squat is a more basic exercise that every beginner can perform. It helps work various muscle groups such as the quadriceps, gluteus maximus, inner thighs, hamstrings, and calves. It is easier for beginners because it requires lesser balance and co-ordination than the stepping forward action of the lunge. The squat can also be conveniently modified for beginners to prevent injury.
Which one to choose for building strength?
If you are looking to build strength, you should go for squat. It is an all-time favorite among bodybuilders, including eight-time Mr. Olympia Ronnie Coleman and Arnold Schwarzenegger. Furthermore, squats allow you to lift more weight as compared to lunges. In fact, heavy barbell and dumbbell squats stimulate release of growth hormones, which can further promote muscle growth in the entire body.
The better exercise for function and muscle activation
Several variations of the lunge help target a range of muscle groups such as quadriceps, the gluteus maximus, and inner thigh muscles. So, if you are aiming to target a number of muscles and build function to move skilfully and powerfully in sports, lunge is your best bet. You can try its variations, viz. the short lunge, long-distance lunge, and side lunge.
Select your preference based on your fitness goals
Since both strength training and function are important, you should aim to include both squats and lunges into your exercise routine. However, beginners may only go for the squat, until they feel strong and skilled enough for the lunge. Further, if strength training or bodybuilding is your only goal, go for the squat. For sports-specific training and better function, take up the lunge.