5 temples in Delhi you must visit
5 temples in Delhi you must visit
Mar 10, 2022, 04:18 pm
2 min read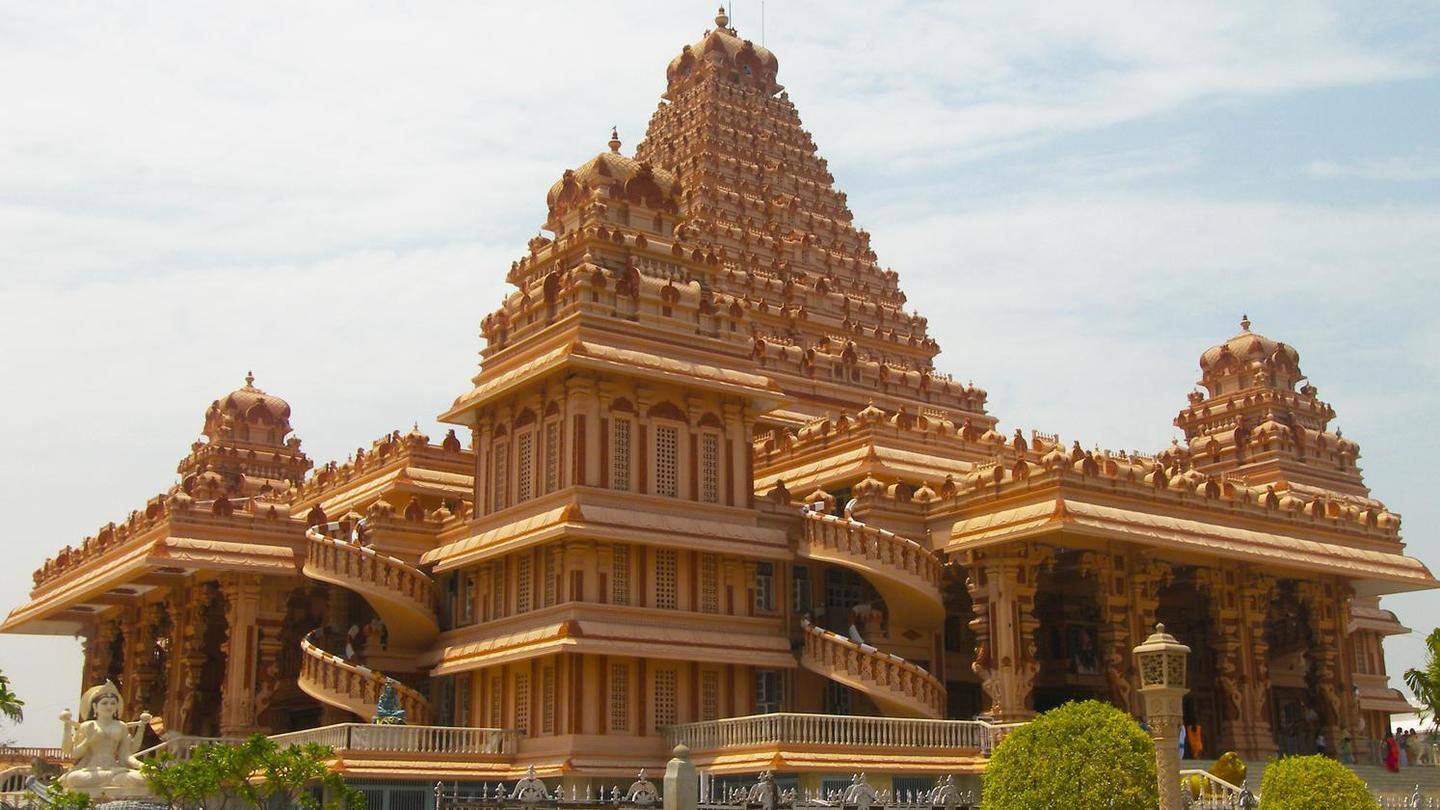 Holy places give us an unmatched peace of mind and even make us feel closer to the Almighty. Although you can find some kind of religious places in every nook and cranny of India, some sites are believed to radiate that higher energy that devotees can feel and hence experience divinity. If you are in Delhi, don't miss out on these sacred temples.
Dedicated to Goddess Kali, this temple is situated in south Delhi's Kalkaji area. It is believed that the image of the Goddess seen here is self-manifested. According to legend, Kalika Devi was born at the location of the temple. The best time to visit this holy place is during Navratri. Devotees can also meditate at the temple or witness the evening aarti.
Dedicated to Goddess Katyayani, one of the avatars of Devi Durga, the temple is located in Chhatarpur. It was established by Baba Sant Nagpal ji in 1974. This home of the divine mother welcomes everyone irrespective of their religion, or like a mother would welcome you in her home. During the two Navratras, thousands of people swarm the grounds of the Shaktipeeth.
ISKCON Temple, East of Kailash
Sri Sri Radha Parthasarathi Mandir, commonly called ISKCON Delhi temple, is a temple dedicated to Lord Krishna and Radharani. The temple is situated in East of Kailash. One of the biggest temples in the country, it comprises many rooms for priests, and halls used for its administration purposes and seminars. The cultural center houses the largest printed version of the Bhagavad Gita.
Pracheen Hanuman Mandir, Connaught Place
Believed to have been built during the time of Mahabharata, this temple was renovated by Raja Jai Singh. The Ram Mantra--Sri Ram, Jai Ram, Jai Jai Ram--is being continuously chanted here since August 1, 1964. This has been recorded in the Guinness Book of World Records. The ceiling has images of Lord Ram. The sabzi kachori you get outside the temple is simply splendid.
Sai Baba Temple, Lodhi Road
One of the oldest and most prominent temples of Delhi, the Sai Baba temple is located on Lodhi Road. People from all sections of society visit this temple to offer chadar, flowers, and prasad and seek the blessings of Sai Baba. Special programs are organized every Thursday; devotees can also meditate on the premises. Aarti is performed at various hours of the day.