Top five beauty hacks to follow during winters
Top five beauty hacks to follow during winters
Nov 21, 2019, 12:17 pm
2 min read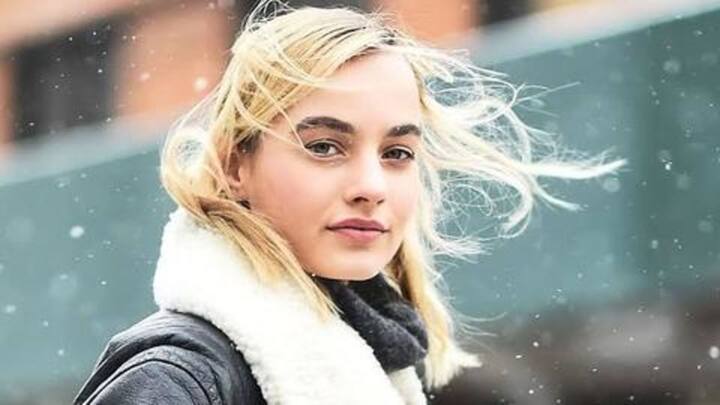 Seasonal change and beauty don't go hand in hand. As the weather transcends from being hot and humid during summers to cold and dry in the winters, our skin health is bound to take a toll. Winters bring along chapped lips, dull and dry skin, cracked heals, and frizzy hair. However, you can bid adieu to winter woes with these five simple-yet-effective beauty hacks.
Hydrate from inside and out
Skin dryness is one of the major beauty issues during winters. Hence, make sure to moisturize your skin from tip to toe, on a regular basis. Choose only natural moisturizers such as coconut oil, shea butter, milk, and almond oil. Let go of chemical-infused skincare products. Also, drink plenty of water. This will help keep your skin smooth and supple.
In winters, you might want to indulge in long, hot showers, but this worsens skin dryness. Hence, we suggest you to cut short your bath time. Further, try coating your skin with coconut oil, before stepping into your bathtub or shower. During winters, it is advisable to take a 5-10 minute bath everyday, in order to maintain healthy skin.
One problem that almost everyone would admit during winters is dry and chappy lips. It is best to apply a petroleum jelly or lip balm, daily, to keep your lips moist. However, avoid lip balms with ingredients such as camphor, eucalyptus or menthol, as they may dry out the lips. Further, biting or peeling your lips with teeth is a big no-no!
Don't forget to exfoliate
You don't have to step into fancy salons to get that fresh and glowing skin. In order to maintain your natural glow, regularly scrub your face as it helps remove the layer of dead skin. In fact, there is a lot hidden in your kitchen, so try preparing some handy homemade face masks to exfoliate and brighten your skin, using natural ingredients.
Also, mind your hair health
Quite like our skin, the scalp is also prone to dryness due to the harsh winter weather. So, ensure oiling it regularly. We say so because keeping your hair well moisturized will help you get rid of dandruff, frizzy hair, and split ends, among other hair issues. However, avoid washing your hair excessively, as it may add to dryness. Stay beautiful!