Follow these tips to keep your lungs healthy
Follow these tips to keep your lungs healthy
Written by
Poornima Pandey
Apr 01, 2020, 12:10 am
2 min read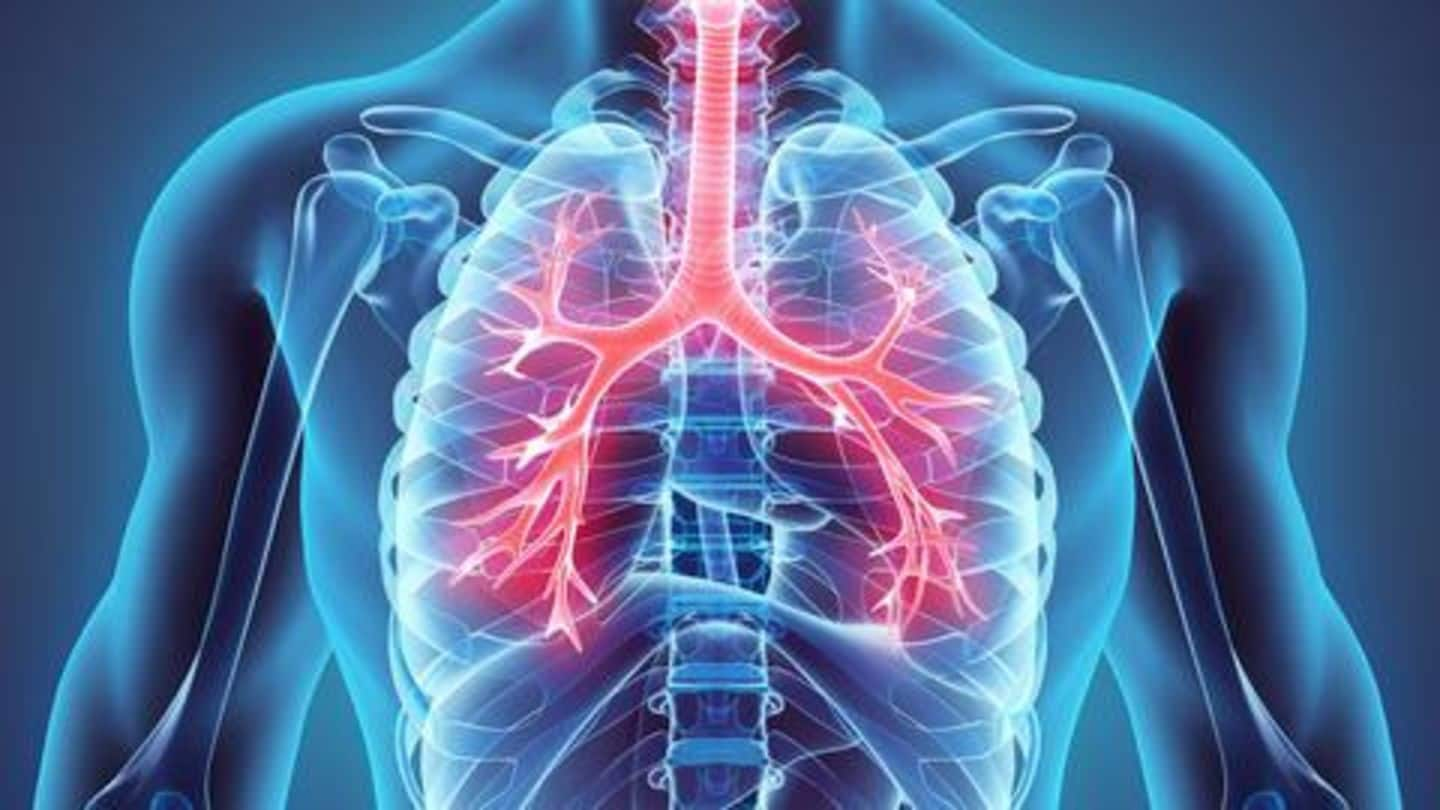 Lungs supply oxygen to the heart and other parts of the body. And, given the severe levels of pollution around us, it is instrumental to take good care of our lungs, today more than ever. Plus, climate changes and seasonal influenza further reduce the lungs' capacity. Here are some simple tips to keep your lungs healthy.
Eat food items rich in antioxidants
Antioxidants are substances that discourage the growth of damage-causing free molecules in the body. The pollutants that are present in the air we breathe in, enter our bodies and get deposited in the air passage, thus resulting in breathing issues. However, antioxidants can combat these pollutants and protect the lungs. Some good dietary sources of antioxidants are turmeric, fruits and green vegetables.
Go for yearly vaccination
For healthy lungs, it is advisable that you take yearly vaccinations for influenza and pneumonia, if prescribed by your doctor. These vaccines strengthen your body and protect you against these illnesses. Also, consult your doctor regularly and go for complete body check-ups from time to time. Lung diseases are generally pretty serious in nature, hence, it is better to take precautions early on.
Regular exercise is great for your heart and lung health. When you exercise, your heart and lungs work extra hard to provide oxygen to the muscles. This induces better flow of oxygen in the body, thereby enhancing the efficiency of these essential organs and improving your overall health. Simple aerobic exercises like running, biking, swimming, etc. can help.
This one is commonly known. Cigarettes can damage our air passage by thinning and narrowing the walls of the wind pipe, thus resulting in breathing problems. Further, it can lead to severe diseases such as bronchitis and emphysema, among others. The smoke harms the lung cells and leads to the accumulation of tar in the lungs, which can cause lung cancer. So, quit smoking.